Lizzo Shares Pics With Baby Yoda & Jack Black After 'The Mandalorian' Cameo
By Rebekah Gonzalez
April 6, 2023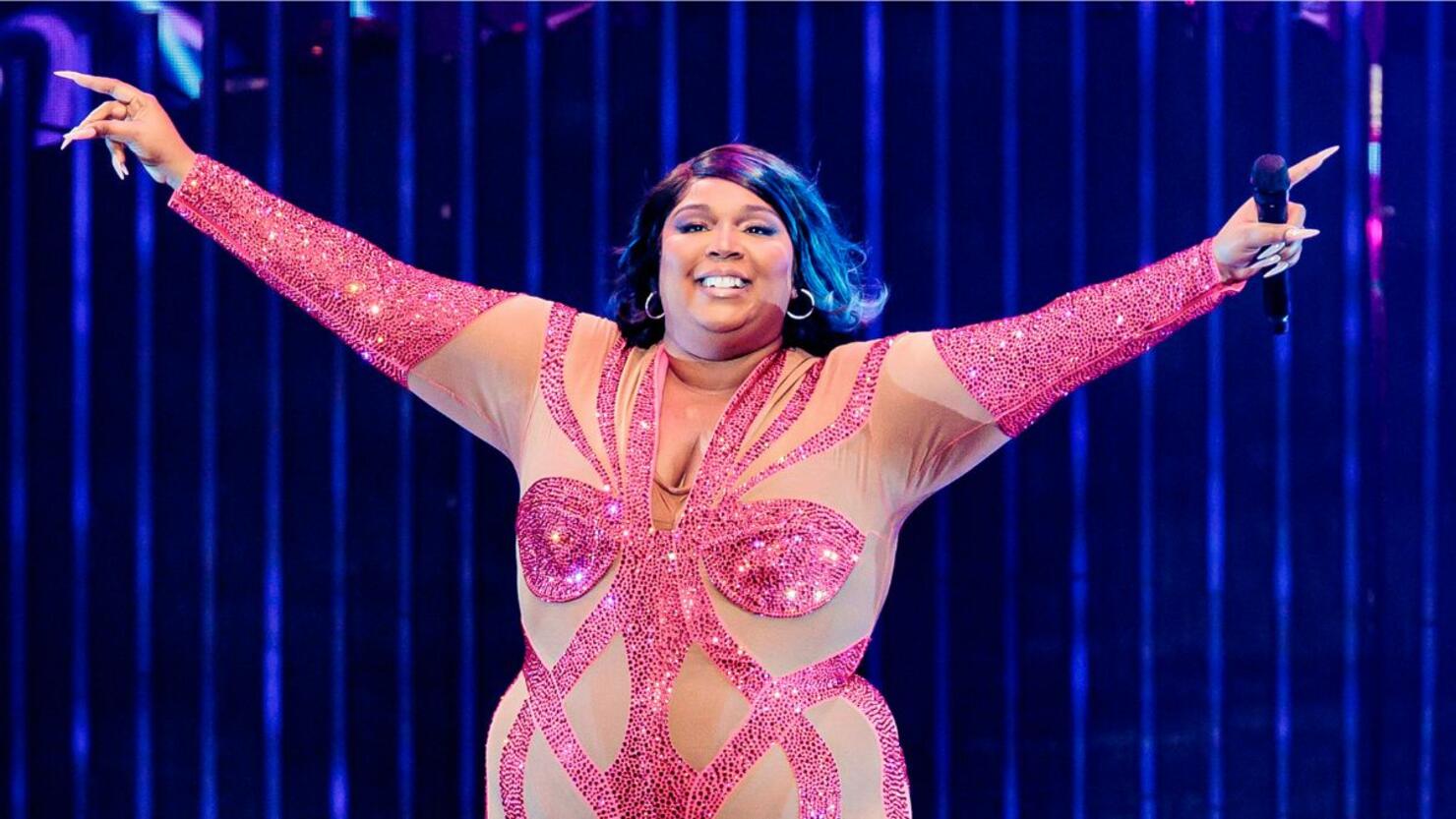 In case you missed it, Lizzo and Jack Black made iconic cameos in a recent episode of Disney+'s Star Wars spinoff The Mandalorian! On Wednesday's episode (April 5th), Lizzo transformed into the The Duchess of the planet Plazir-15, and the Tenacious D musician played Captain Bombardier. The day after the episode aired, Lizzo took to Instagram to share some adorable photos of her bonding with Grogu (more commonly known as Baby Yoda) and Jack Black in their intergalactic costumes.
"When I was a young girl my dad introduced me to Star Wars like a rite of passage. The trilogy's are his favorite movies and quickly became mine," she wrote in the caption. "When Jon favreau called me and offered the role of The Dutchess I cried all day wishing my dad was still with us cus he'd be so proud. Star Wars was a dream I never thought was possible— but thanks to Jon, Bryce, and everyone in the galaxy I am now part of the ever-expanding saga of the stars. I am in honorable company and forever grateful. This is The Way…. and May the Force be with you."
Lizzo also shared a hilarious video that featured her lip-syncing to audio that says, "And I am on to see my husband." That's when Jack Black pops out from behind her and they start dancing as Lizzo lipsyncs, "I'm happy! I'm happy!"
You can watch Lizzo and Jack Black in season 3 of The Mandalorian on Disney+.