Rob Lowe Gifts Son John Owen 5-Year Sobriety Chip On Live TV
By Rebekah Gonzalez
April 9, 2023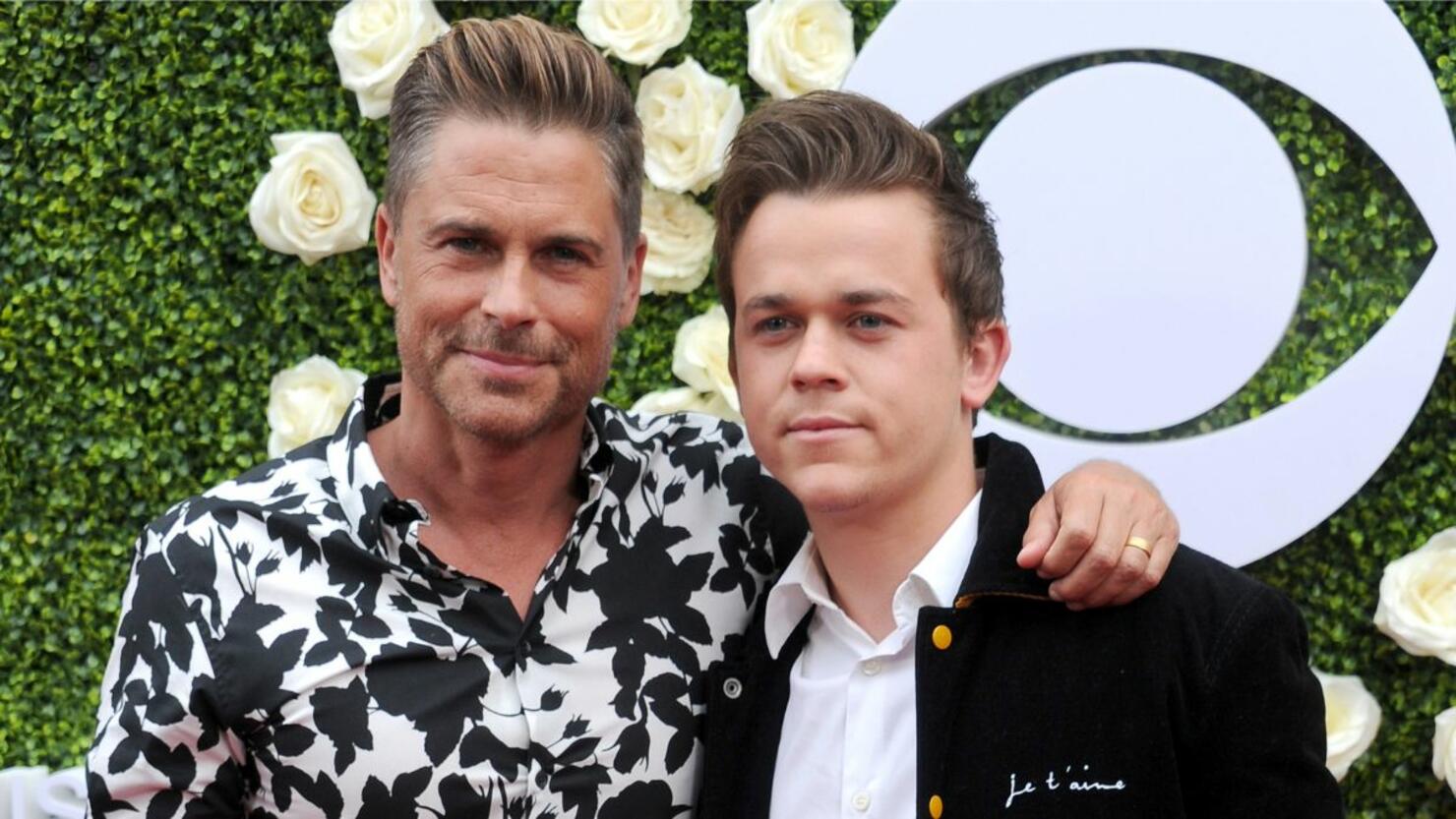 Rob Lowe surprised his son, John Owen Lowe, with a major milestone in his sobriety journey. During their appearance on The Drew Barrymore Show last week, Rob presented John with a chip to mark five years of sobriety. The sweet moment led to Barrymore opening up about her own sobriety and how her daughters Olive and Frankie have supported her and understand that she can't have alcohol.
"They support me through my pitfalls," she said of her 10 and 8-year-olds. "And you guys are an incredible family unit that supports each other through every high and low, everything." Lowe also opened up about his own sobriety journey, revealing he's gone 33 years without alcohol. "We do, and to be able to share recovery — you're in recovery, I'm in recovery — I've got 33 years in recovery … Johnny's got five years," he said.
During an intimate interview with the Los Angeles Times earlier this year, Barrymore detailed how she turned to alcohol after her divorce from Will Kopelman. She also revealed that her therapist quit on her due to her drinking. "He just said, 'I can't do this anymore,'" Barrymore said referring to renowned celebrity psychoanalyst Barry Michels. "It was really about my drinking. I said, 'I get it. I've never respected you more. You see I'm not getting better. And I hope, one day, that I can earn your trust back.'"
Barrymore said she didn't step away from alcohol immediately and it wasn't until she landed The Drew Barrymore Show in 2019 that she began to cut back.