Every Surprise Act That Took The Stage During Coachella Weekend One
By Logan DeLoye
April 16, 2023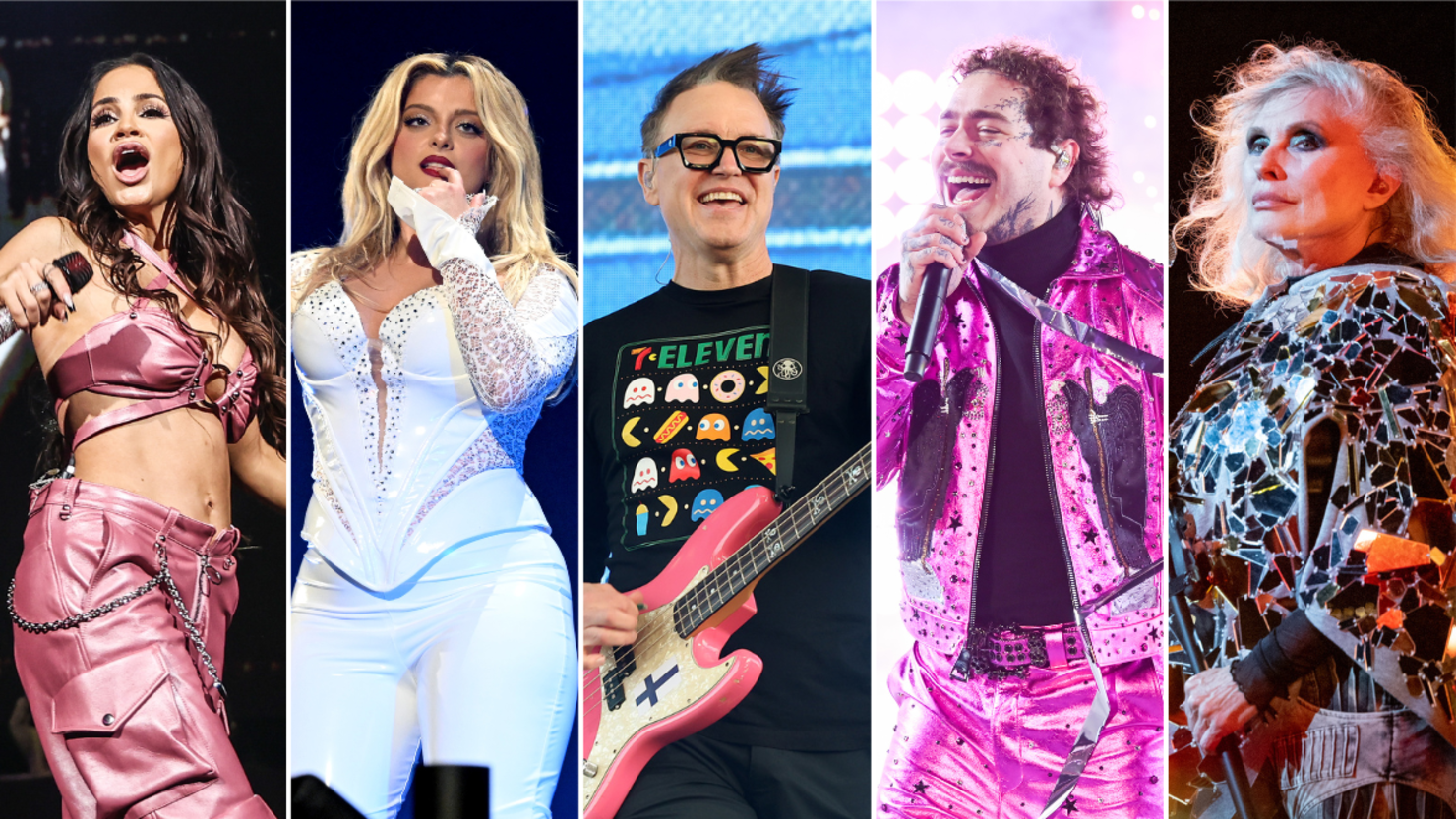 While fans already knew about many of the artists set to take the stage at Coachella this weekend, a few took festival goers by surprise! According to People, blink-182, Bebe Rexha, The Weeknd, and Post Malone were among the many surprise acts that stole the show during weekend one of the festival.
One of the most surprising guest reveals of the night took place during Bad Bunny's set. Bad Bunny was walking back to the stage after singing "Un Coco" inside of the crowd, and Post Malone was standing there waiting for him. The two performed together on stage until a technical error occurred with the audio. The Weeknd also surprised fans by performing his new song, "Double Fantasy," for the first time ever during Metro Boomin's set!
While blink-182 did not crash anyone's set, they were given their own stage time that was announced only one day before the start of the festival! People revealed that this was the first time that  Mark Hoppus, Travis Barker, and Tom DeLonge have been on stage together since 2015. The show presented many firsts as BENEE made her Coachella debut, and Bebe Rexha joined Two Friends on stage to perform "If Only I" live for the first time ever! Nile Rogers also joined Blondie on stage to perform "Backfired," and Natti Natasha captivated the crowd alongside Becky G with a steller performance of "Sin pijama."
Stay tuned for weekend two!