WATCH: Bruce Springsteen Invites Special Guest On Stage For Encore
By Logan DeLoye
April 30, 2023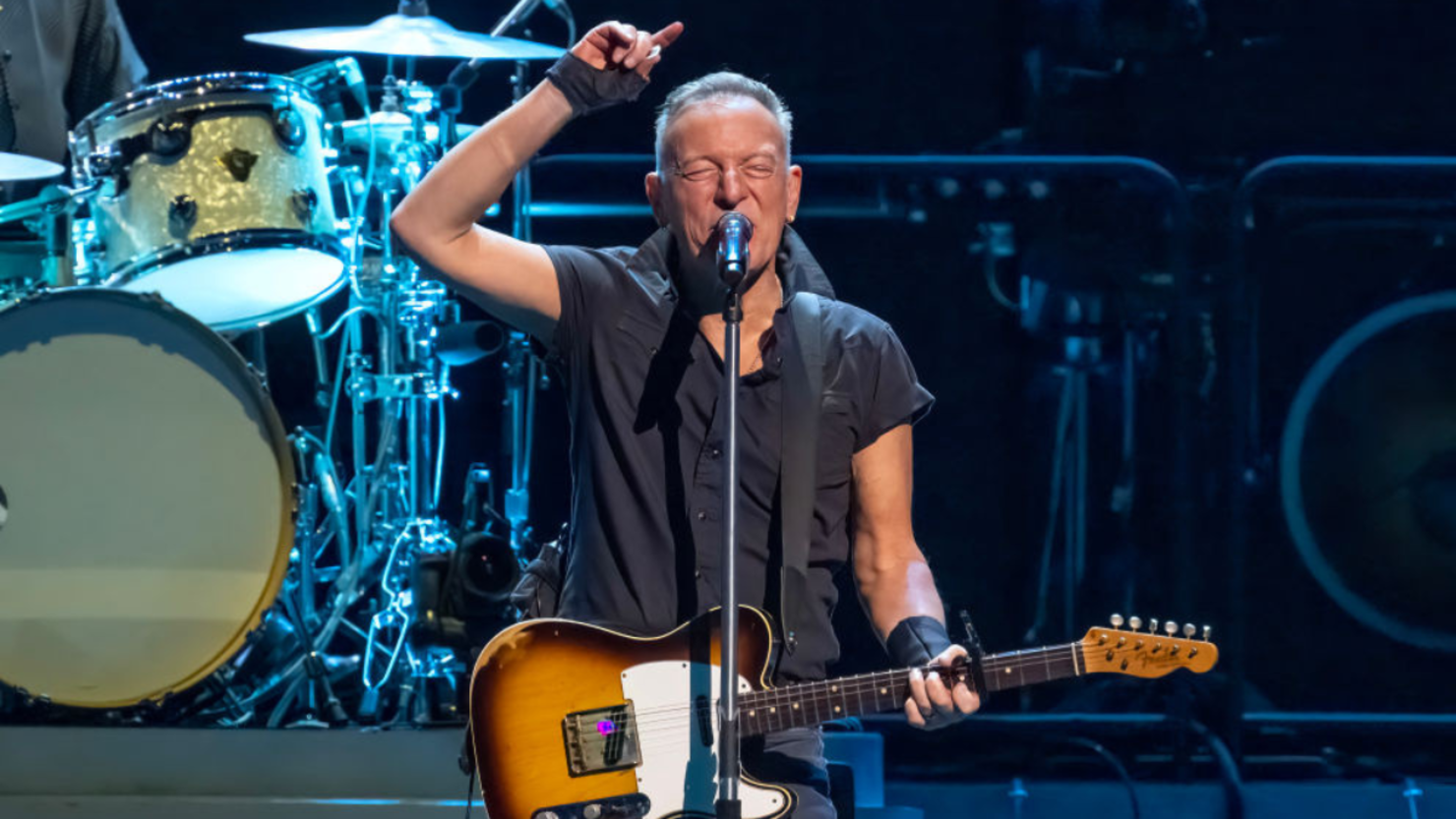 Bruce Springsteen brought a few special guests on stage during an encore performance of "Glory Days" at his concert in Barcelona on Friday, April 28th. According to SPIN, Michelle Obama joined Springsteen and the E Street Band on stage to provide backing vocals while simultaneously playing the tambourine. The former First Lady was joined by actress Kate Capshaw, and Springsteen's wife, E Street Band member Patti Scialfa.
Video footage shared by fans attending the concert shows Obama, Capshaw, and Scialfa dancing and singing together on stage to close out the show as the crowd goes wild. TMZ mentioned that the Obamas, Capshaw and husband Steven Spielburg, and Springsteen and Scialfa were all seen exploring the city and dining together the night before the concert.
Springsteen took to Instagram to share photos of himself onstage before the venue was packed with excited fans. Friday was the first time that the "Born To Run" standout has taken the stage at Olympic Stadium Spain since 2016!
Springsteen and the E Street Band recently added a string of North American dates to their 2023 tour. Added tour stops include Chicago, Illinois, Philadelphia, Pennsylvania, Washington D.C., East Rutherford, New Jersey, Baltimore, Maryland, Vancouver, British Columbia, Phoenix, Arizona, Inglewood, California, San Francisco, California, and more!