Coi Leray Vents About Haters During 'Something In The Water' Festival Set
By Tony M. Centeno
May 1, 2023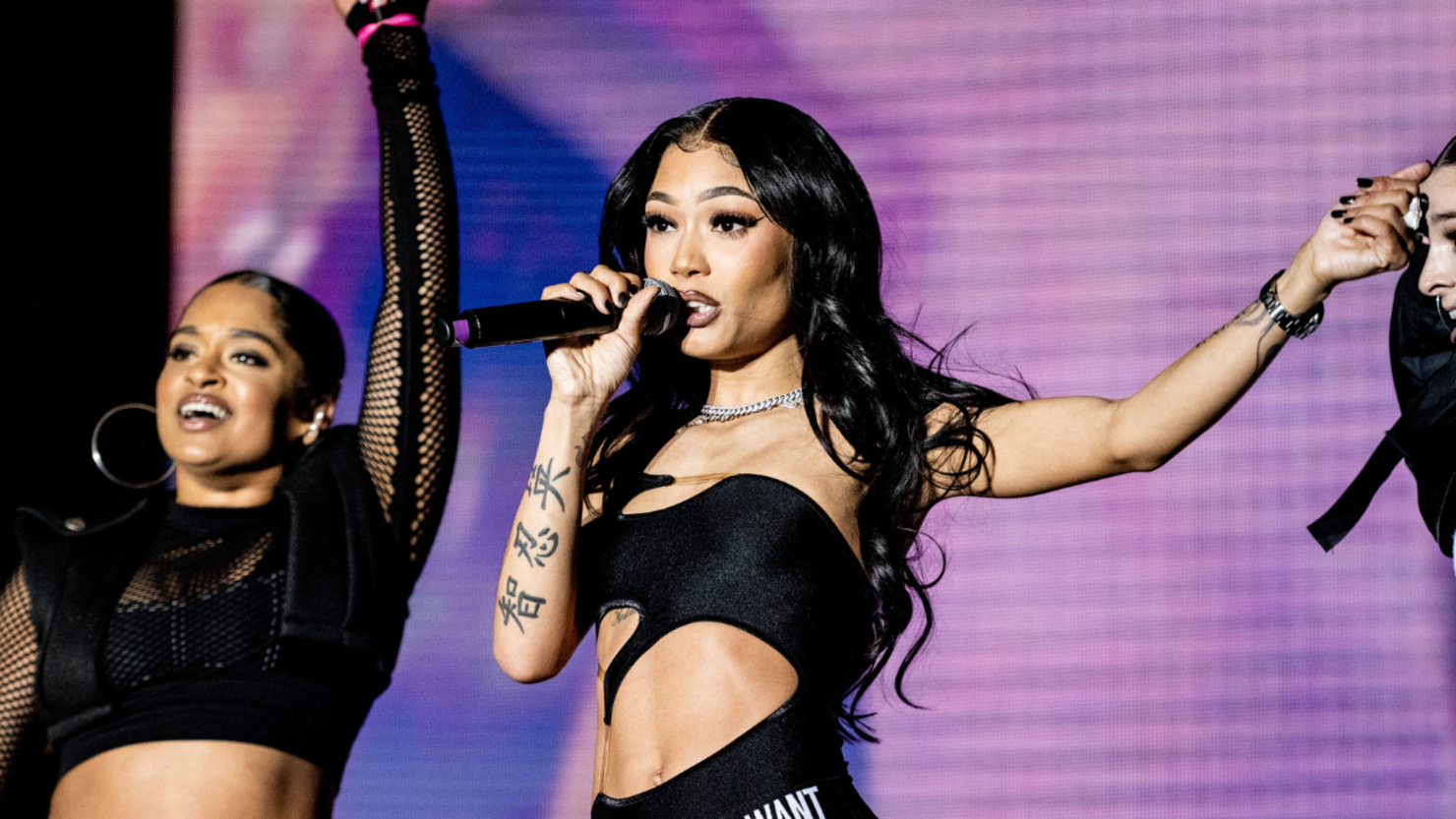 Coi Leray is tired of all the hate coming at her from all directions.

On Saturday, April 29, the New Jersey rapper hit the Solar stage at Pharrell's Something In The Water Festival in Virginia Beach. During her performance, Leray kept the party going by performing her new single "Bops" for the first time as well as her hit single "Players." At one point, she decided to talk to the crowd about how she feels about the recent controversies she's been involved in.

"People talk s**t every f**king day," she said. "Every day it's a hater on my d*ck, a new b***h got my name in her mouth. Somebody got something weird."
Coi Leray has dealt with plenty of negative energy in 2023 alone. Her most recent spat was with Latto over lyrics she made about the "Blick Blick" rapper. In the Atlanta native's new song "Put It On Da Floor," Latto invoked Leray's name when she described the size of her blunt. "Smokin' on that gas, blunt big as Coi Leray/B***hes like to run their mouths but I'm the type to run the fade," Latto raps.

Leray wasn't feeling the lyrics and called out the Grammy nominee in a series of tweets. However, Latto clarified that she didn't intend the bars as a diss. In fact, the "Lottery" artist said she "loves that body" during her final performance at Coachella last month. Leray doesn't name any names in her recent rant, but fans are assuming that she's referring to Latto.

Later on that night, Leray disregarded all her haters when she returned to the stage to perform her "Players" remix alongside Busta Rhymes and Spliff Star. Check out the performance and other clips from her set below.