Jared Leto Dressed As A Cat At The 2023 Met Gala Is A Must-See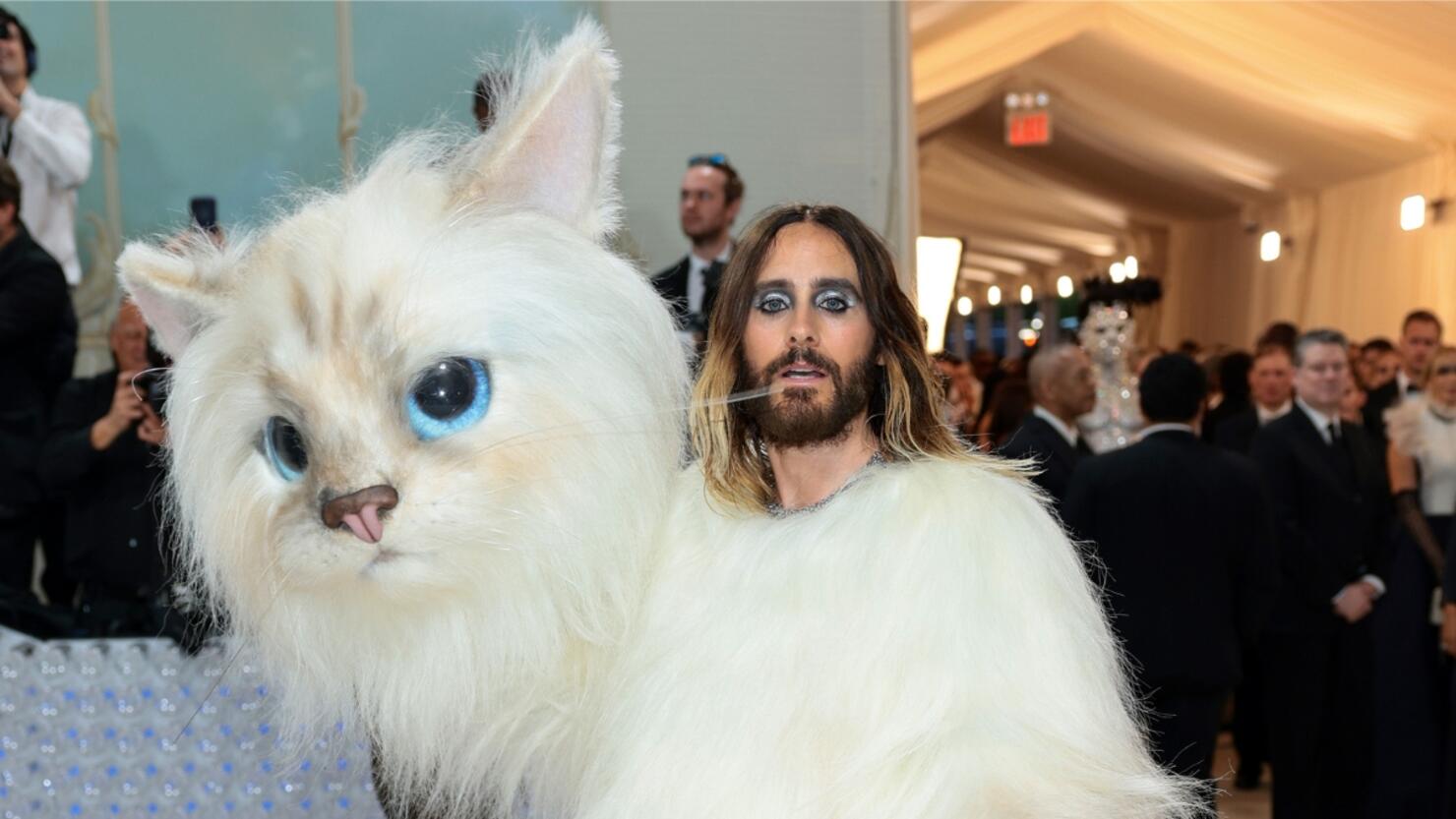 Jared Leto never holds back when it comes to his Met Gala looks, always showing out and turning heads on the red carpet with outfits that send the internet abuzz. Who can forget the year he showed up carrying a hyperrealistic version of his own head like something straight out of a horror film? However, his look at the 2023 Met Gala may be his most memorable yet, showing up in total disguise dressed completely as a cat.
Onlookers watched as a person dressed as a giant cat walked onto the carpet, immediately grabbing the attention of Lizzo who gave the cat-person a little pet. It wasn't until they removed their headpiece that everyone realized the person was actually Leto dressed as Choupette, the cat of late fashion designer Karl Lagerfeld. Lagerfeld is the subject of the gala's theme, which honored the life and legacy of the iconic designer.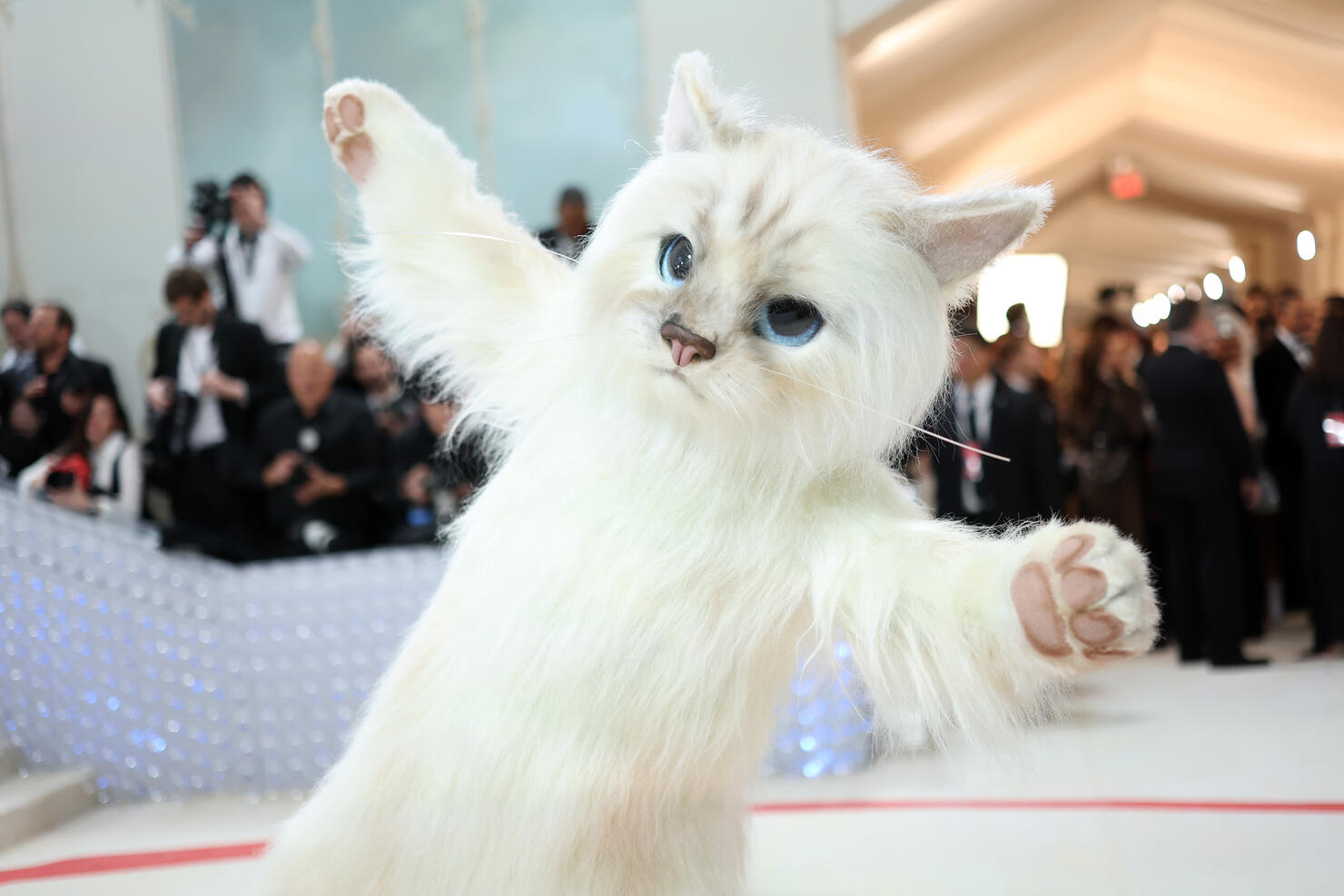 The surprising outfit even captured the attention of fellow attendees Priyanka Chopra and Nick Jonas, the latter of whom joked with Vogue hosts that Leto came dressed as a furry.
Leto ultimately removed the costume to reveal a glamorous all-black ensemble with flowing cape and fingerless gloves and bedazzled shoulder pieces.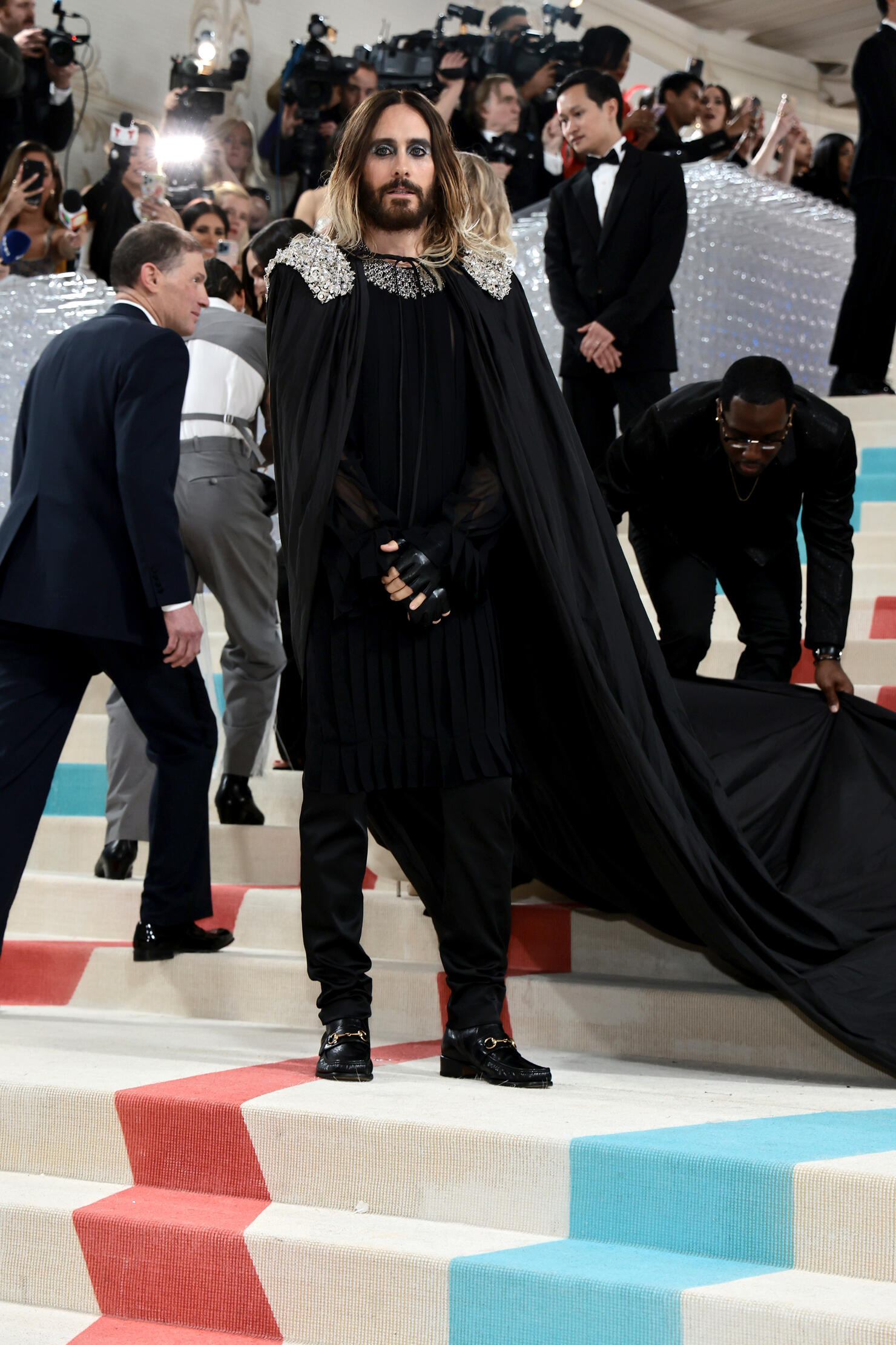 Surprisingly, Leto wasn't the only Met Gala attendee dressed as a cat. Doja Cat took a cue from her name to channel Choupette with an otherworldly look, complete with facial prosthetics.