Dua Lipa Teams Up With Donatella Versace For Exciting New Project
By Rebekah Gonzalez
May 4, 2023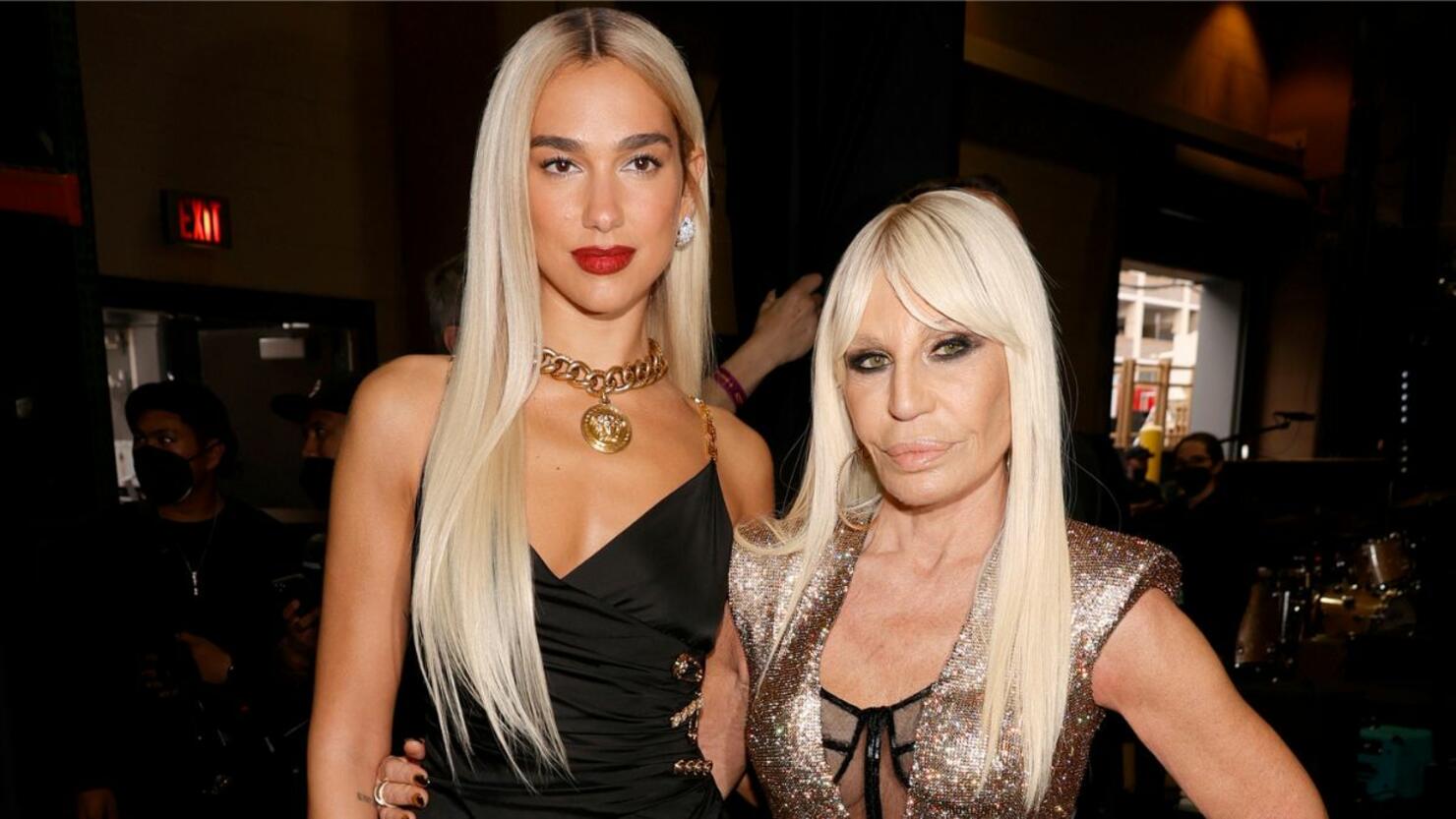 Dua Lipa is adding fashion designer to her long list of accomplishments! On Thursday, May 4th, it was announced that the pop star has teamed up with Donatella Versace to create a women's collection for Versace. The line will make its debut in Cannes, France later this month.
"The news is out! We are excited to announce the Versace "La Vacanza" women's collection, which we have co-designed," Donatella wrote in an announcement post on Instagram. "We will be showing the collection on Tuesday 23rd May in Cannes, France. We cannot wait to show you what we have created!​"
"I am absolutely thrilled to have co-designed the women's "La Vacanza" collection for Versace with Donatella. She and I have formed such a strong bond over the years, and I'm so grateful for the support I've received from her and the whole team since the very beginning of my career," Dua said in a statement shared by Versace. "For her to give me the honor of co-designing this collection and letting all my summer inspirations go wild has been a dream. I am so very proud of this collection and cannot wait to debut it in Cannes."

They also shared a quote from the legendary Italian fashion designer. "I have always been inspired by a collaborative design process. Working with Dua on this collection has been very exciting and I love the dynamic between us," she said. "Dua is strong, fearless, and free and her creative vision is exceptional. Summer is a magical time. We will capture this feeling and the colors of that time of the year with a truly special and intimate fashion show in Cannes."
Dua and Donatella's co-designed styles will be available in-store and online at Versace.com immediately following the show in Cannes on Tuesday, May 23rd.