Machine Gun Kelly Takes Shots At Jack Harlow In New Freestyle Rap
By Dani Medina
May 6, 2023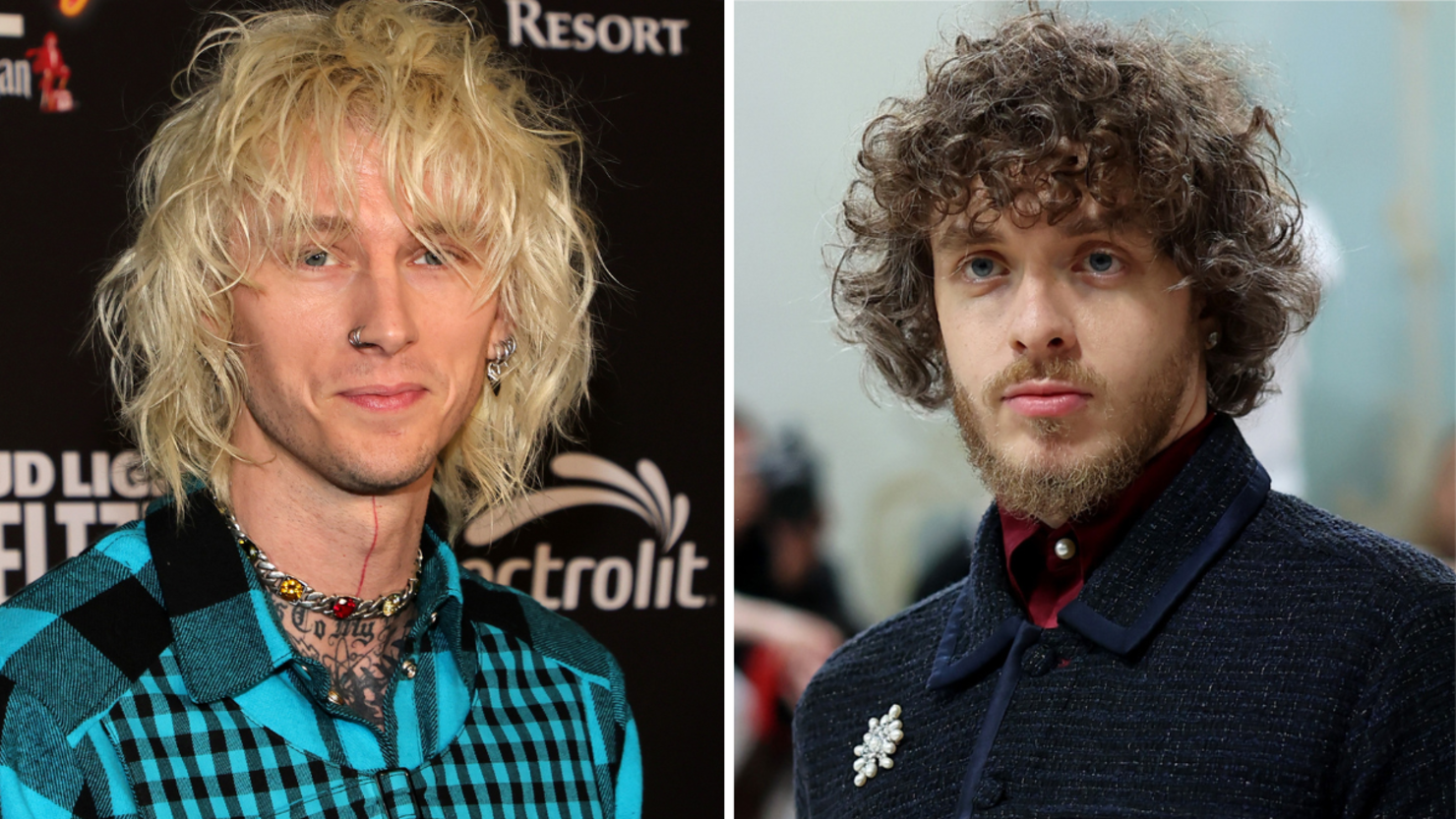 Jack Harlow recently declared himself the second best white rapper behind Eminem in one of his new songs — and now Machine Gun Kelly has entered the chat.
MGK returned to his rap roots and uploaded a freestyle rap video onto YouTube on Saturday (May 6) where he throws major shade at Harlow, who recently released his third studio album, Jackman, last week.
To the tune of JAY-Z's "Renegade," Machine Gun Kelly raps the following lyrics, seemingly directed at the "First Class" rapper, who recently dropped the bars: "The hardest white boy since the one who rapped about vomit and sweaters/And hold the comments 'cause I promise you I'm honestly better/Than whoever came to your head right then":
"Make sure there's no confusion/I'm a great white, I can eat their barracudas"
"I see why they call you Jackman/You jack man's whole swag/Give Drake back his flow man"
This new "beef" comes as a surprise, since MGK and Jack Harlow are actually friends, TMZ reports. The former even hopped on the "What's Poppin" remix in April 2020. You can watch that video below: