MGK & Megan Fox Update Relationship Status Again After Vacation
By Dani Medina
April 8, 2023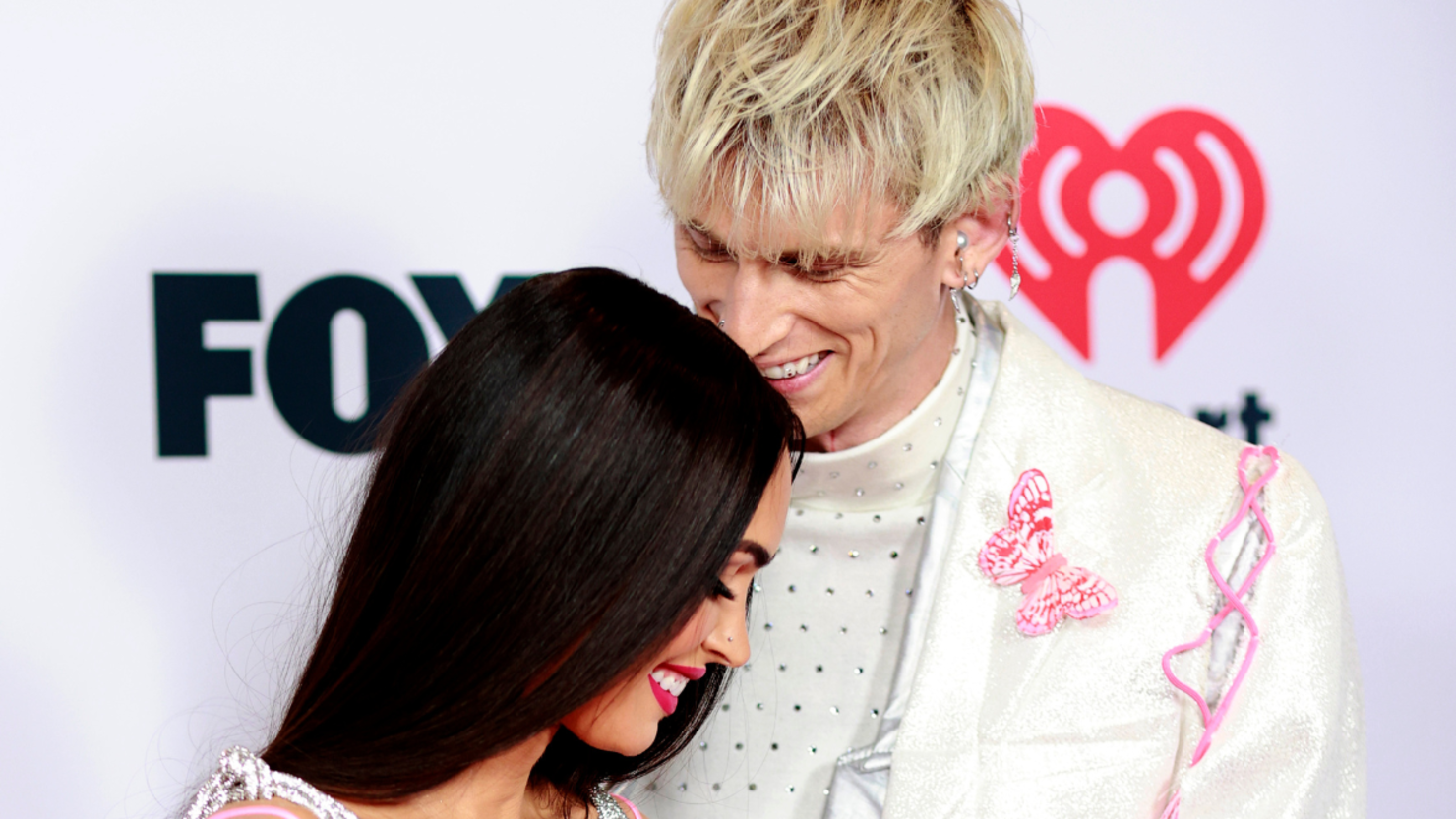 Megan Fox and Machine Gun Kelly have updated their relationship status once again.
The two were spotted on vacation in Hawaii recently, weeks after the couple reportedly went "on a break" and paused wedding planning. That sunny trip to the Aloha State was a "healing" one, a source told the Daily Mail, and MGK and Megan are back on track and stronger than ever.
"They're officially back on after going through a rocky patch in their relationship," the insider said. "The last few months has been tough for them both but they went away together to do some healing and it's been working. They feel more connected than ever.
"Megan is extremely spiritual and believes that (MGK) is her soulmate. She was never going to give up on them, but felt as though they needed to spend some quality time together."
News of the couples' reconciliation comes weeks after Fox was spotted at an Oscars after party without her engagement ring. Their relationship first hit the rocks ahead of the Super Bowl, where they reportedly had a "big fight." That weekend was also when Fox shared a cryptic post on Instagram using Beyoncé lyrics that left the world thinking she had been cheated on. Days after that, though, she set the record straight and said "There has been no third party interference in this relationship of any kind," addressing the rumors that MGK's guitarist Sophie Lloyd was somehow involved in the situation.
In their most recent status update, Megan and MGK's relationship was "pretty volatile" and it was revealed "they are currently off, but still texting each other."