Rihanna Fuels Wedding Rumors With Cryptic Post-Met Gala Caption
By Dani Medina
May 6, 2023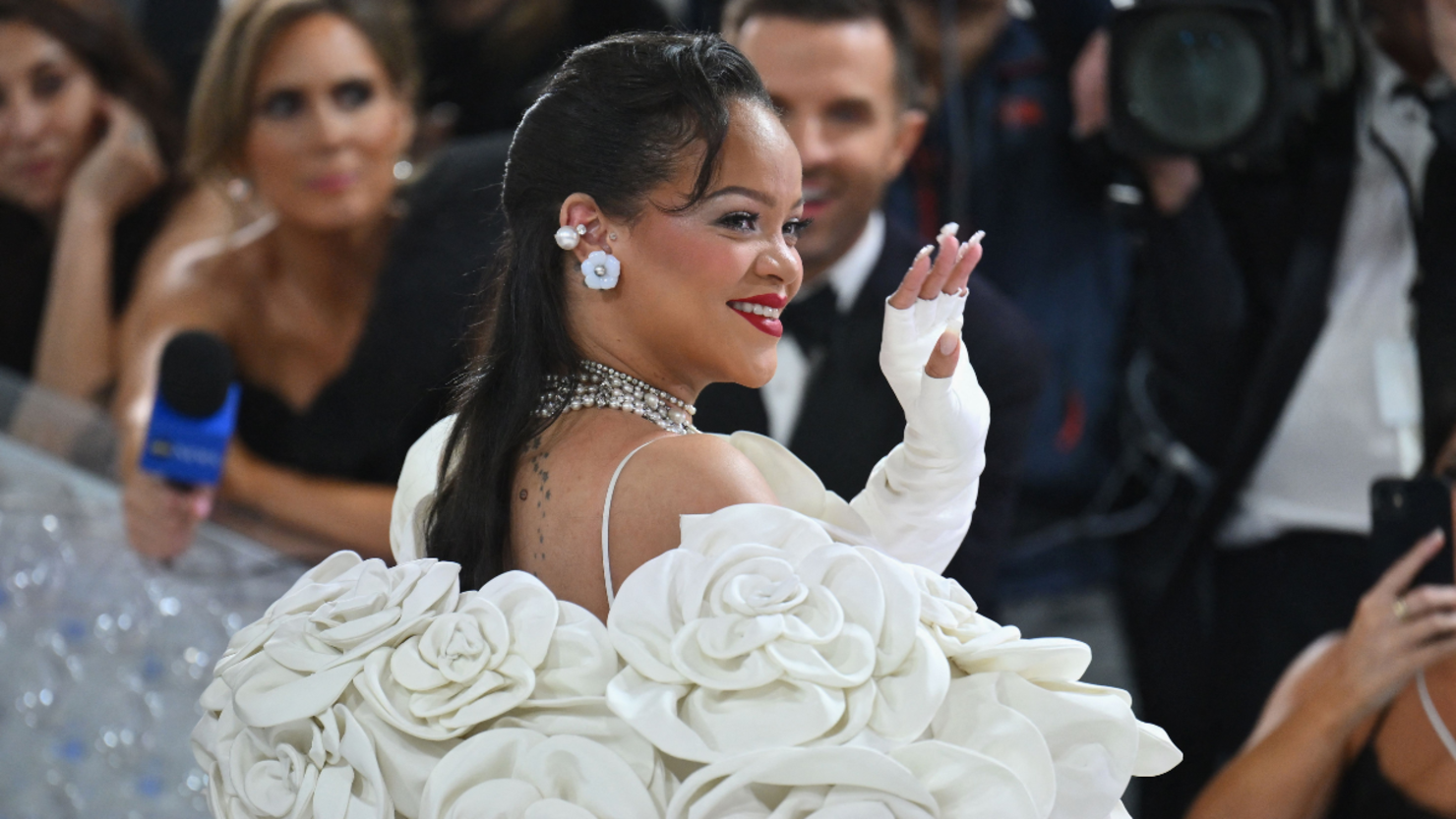 Fans think Rihanna's stunning Met Gala look was a bit bridal — and her latest Instagram post is just adding fuel to the fire!
The "Lift Me Up" singer was accompanied by A$AP Rocky at the Met Gala earlier this week and despite having arrived an hour (fashionably) late, she completely took over the red carpet — literally — with an astonishing, custom-made Valentino gown that featured flowers that reportedly took 30 hours to make each one and a 16-foot train.
RiRi took to Instagram on Friday (May 5) to share more photos of her and her man at the star-studded event, but it's her caption that caught everyone's attention: "shout outz 2 the bridal party….here come de bride." Fans flooded the comment section with reactions:
"Was that a wedding ??? 😂," one user wrote.
"She's soft launching her marriage," said another.
"Just say your married so we can all move on LOL the mysterious s--- is annoying. @rihanna @asvpxrocky," said another.
Rihanna shared more photos from the event. "Just another manic monday…," she captioned the post.
This isn't the first time fans speculate that Rihanna and A$AP Rocky tied the knot. A year ago, A$AP released a music video for "D.M.B. (Dat$ Mah B----)" where he's seen flashing a golden grill that says "Marry me?" while Rihanna responds by flashing her own that says "I do."
The video, shot before Rihanna was visibly pregnant with their first child, ends with an apparent marriage celebration for the happy couple, complete with falling rose pedals and red wedding attire.
This little skit was "just for fun," though, and Rihanna and A$AP Rocky aren't actually engaged, a source told TMZ at the time following the music video's release.