Friend of Josh Allen's Longtime Girlfriend Adds Fuel To Breakup Rumors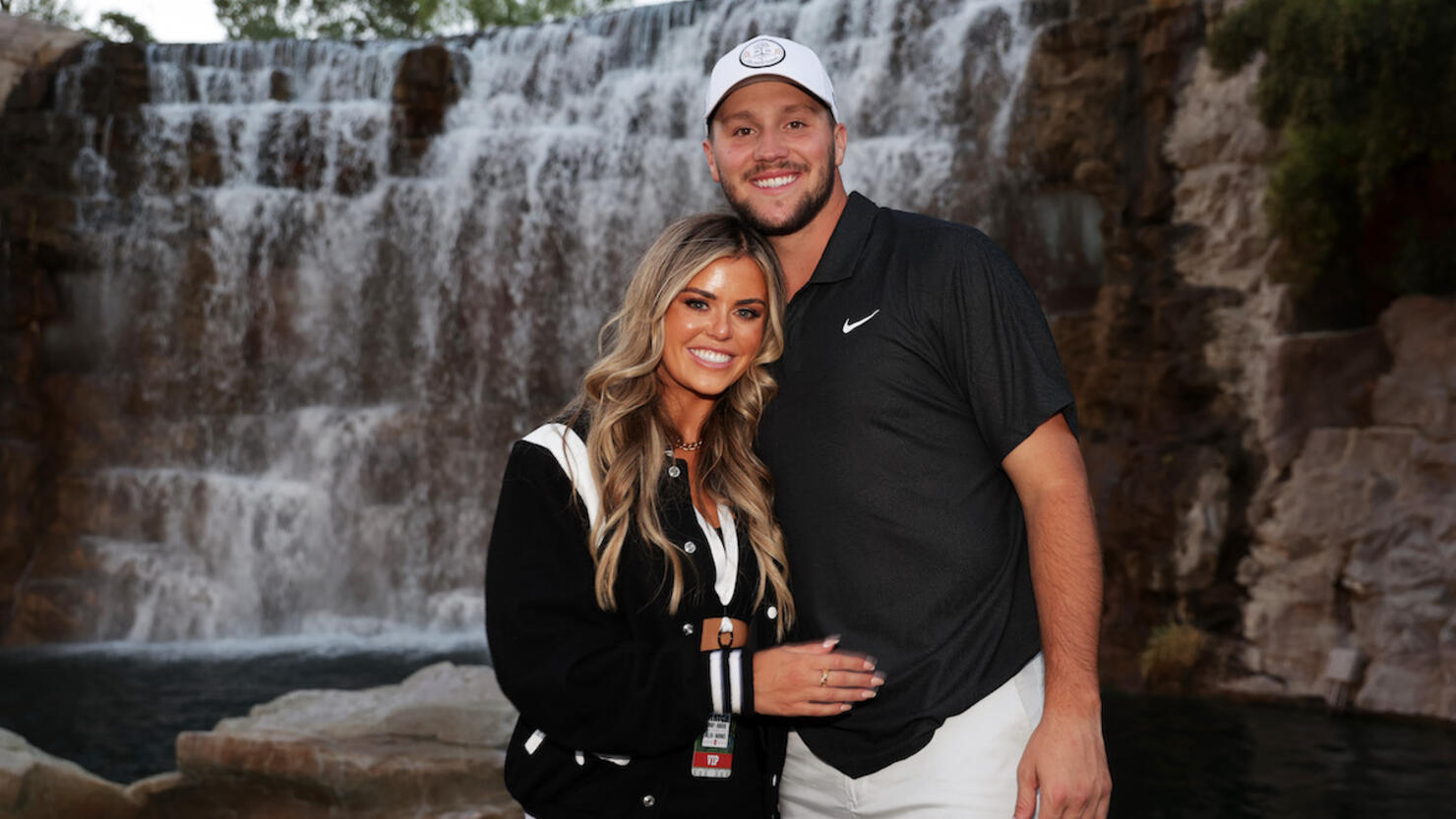 A friend of Brittany Williams, the longtime girlfriend of Buffalo Bills quarterback Josh Allen, added fuel to breakup rumors with a social media post at the 149th running of the Kentucky Derby over the weekend.
Karlee Zacky, who appeared to have attended the event with Williams, posted "Now accepting husband applications @brittwill" in a since-expired Instagram story on Saturday (May 6), which was re-shared by Twitter user and apparent Bills fan @duerinll.
"Hmm some of Britt's friends throwing shade on our beloved Josh Allen. I don't give a f*** #BillsMafia," the Twitter user wrote.
Last month, social media users speculated that the couple, who began dating in 2017, had broken up after Williams unfollowed Allen and pictures of the two together had disappeared from her page as of April 17. the New York Post reported at the time.
Allen was still following Williams at the time of the initial report but appears to have since unfollowed her.
In January, Williams shared a post praising Allen as a "true leader" following the Bills' elimination loss in the AFC Divisional Round to the Cincinnati Bengals.
"So proud of this man," Williams wrote along with a photo of Allen shared on her Instagram story on January 23. "You are the most amazing & selfless person I know. Through all the highs of this season and the many many trials of adversity your team faced, you remained the same & never wavered.
"A true leader. The story is already written. So much to be proud of. So much to be thankful for. Riding with you till the end 17!"
The Bills were eliminated in the AFC Divisional Round for the second consecutive year, falling short of preseason expectations as the odds-on favorite to win Super Bowl LVII.
Allen finished the AFC Divisional Round game with 265 yards and an interception on 25 of 42 passing, failing to throw a touchdown pass for the first time since Buffalo's November 6 loss to the New York Jets, the only other game in which he didn't record a touchdown pass in 2022.