Thirty Seconds To Mars Announce First Album In 5 Years, Release New Single
By Logan DeLoye
May 8, 2023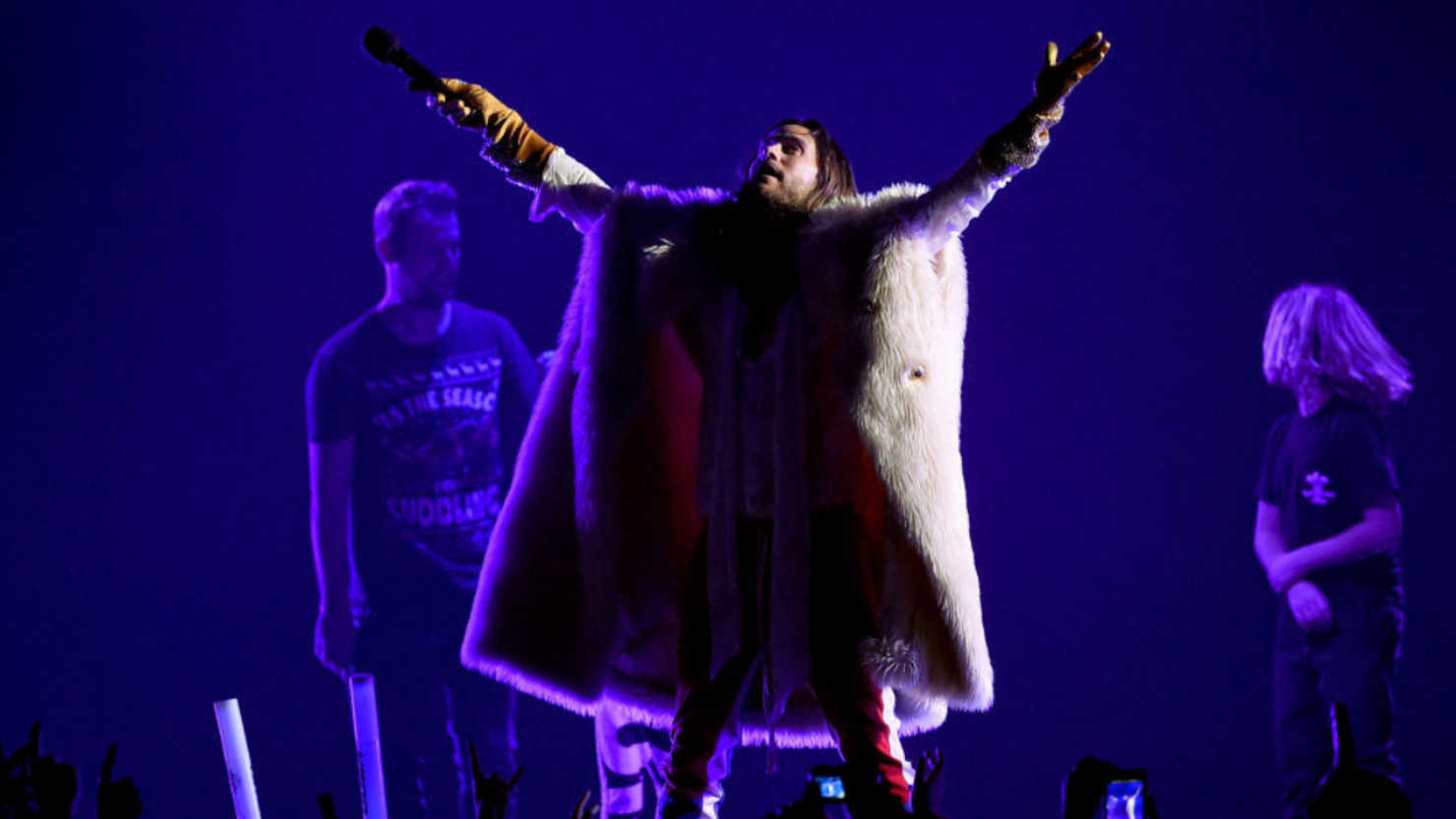 Thirty Seconds To Mars have just announced that they will be releasing a new album for the first time in 5 years, but wait.. there's more! The "This Is War" standouts also released a new single titled "Stuck." Frontman Jared Leto took to Instagram to share music video footage of the fashion-focused single detailing the inspiration behind the lyrics.
"Thanks to my incredibly creative mother, my brother and I were instilled with a love for art and photography from a very young age. The video for STUCK, our first new song in five years, is a love letter to some of my favorite photographers. Artists who made a very deep impact on me like Richard Avedon, Irving Penn, Robert Mapplethorpe, Diane Arbus, Herb Ritts and more. Artists whose work changed the way I saw things and showed me new possibilities at every turn."
The song is not only a "celebration of high fashion, art, and dance," but a "love letter to the power of movement and connection." According to a press release, the band's upcoming album, It's The End Of The World But It's A Beautiful Day, is set to be released in September, 5 years after their last album, America, was released.
Watch the full music video for "Stuck" on Youtube!