Georgia Bulldogs Decline White House Invitation
By Jason Hall
May 10, 2023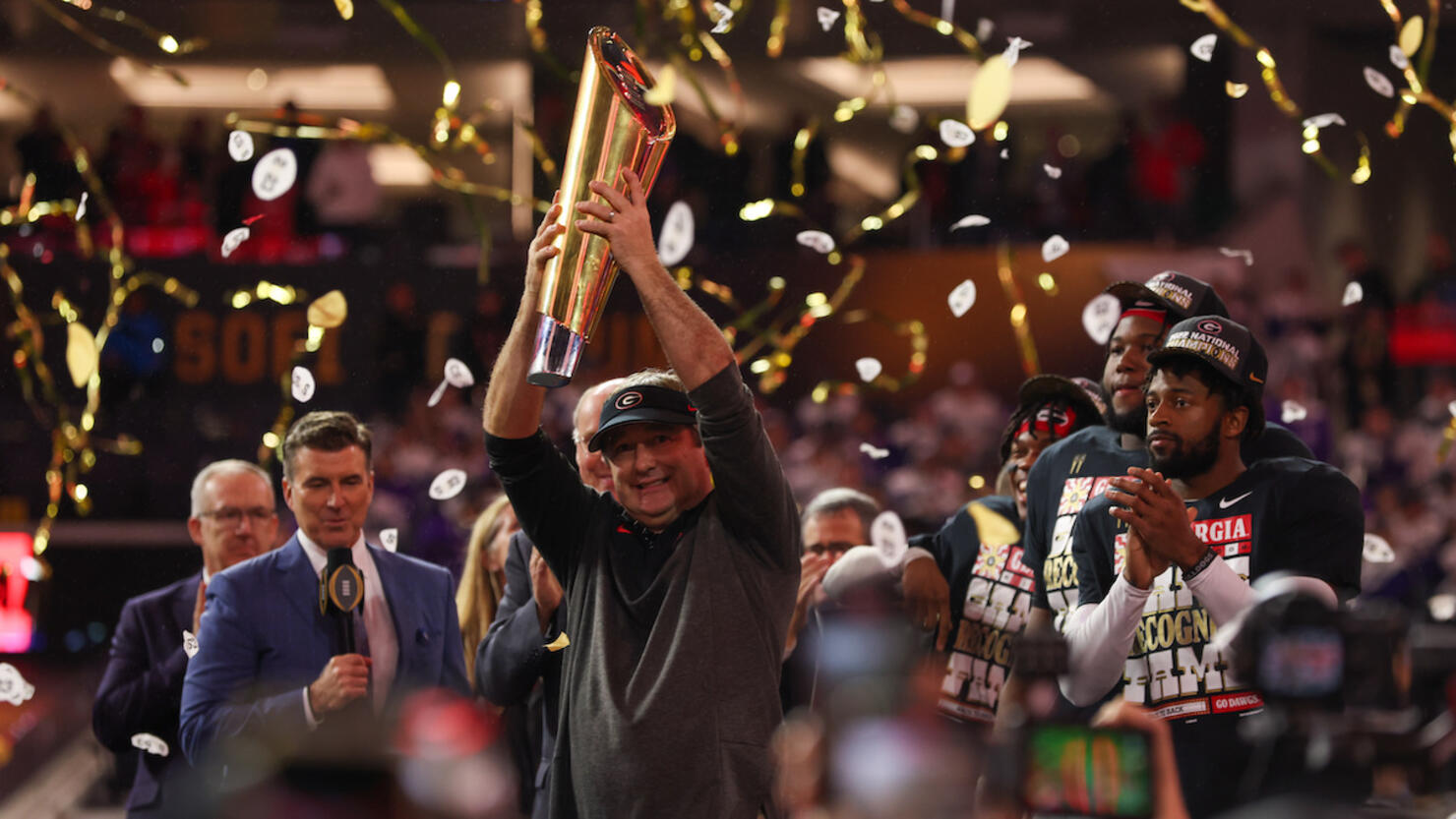 Georgia Bulldogs have declined their invitation to visit the White House in celebration of their College Football Playoff national championship, the Georgia athletic association confirmed in a statement obtained by the Athletic's Seth Emerson on Tuesday (May 9).
The Bulldogs were invited to attend 'College Athlete Day' which was described by President Joe Biden and first lady Jill Biden as a day honoring the Bulldogs and several college teams, on June 12. An athletic department spokesman said that the team's schedule will prohibit it from attending the event after receiving an invitation earlier this month.
"Unfortunately, the date suggested is not feasible given the student-athlete calendar and time of year," the spokesperson said. "However, we are appreciative of the invitation and look forward to other opportunities for Georgia teams moving forward.
Georgia didn't provide additional details regarding the schedule conflict. The Bulldogs are coming off back-to-back national championships and didn't attend a ceremony at the White House for their first title due to COVID-19 restrictions.
The UConn men's basketball team and LSU women's basketball team are both scheduled to attend separate ceremonies at the White House on May 26 following their recent national championship victories. LSU confirmed it accepted its invitation for the visit despite star guard Angel Reese initially refusing to attend after first lady Jill Biden publicly stated her intention to also invite Iowa, who the Tigers defeated, 102-85, in the national championship "because they played such a good game."
Reese later confirmed that she planned to attend the ceremony with her team despite feeling "hurt" by the first lady's comments.