Taylor Swift Settles Longtime Debate About Song Lyrics During 'Eras Tour'
By Dani Medina
May 13, 2023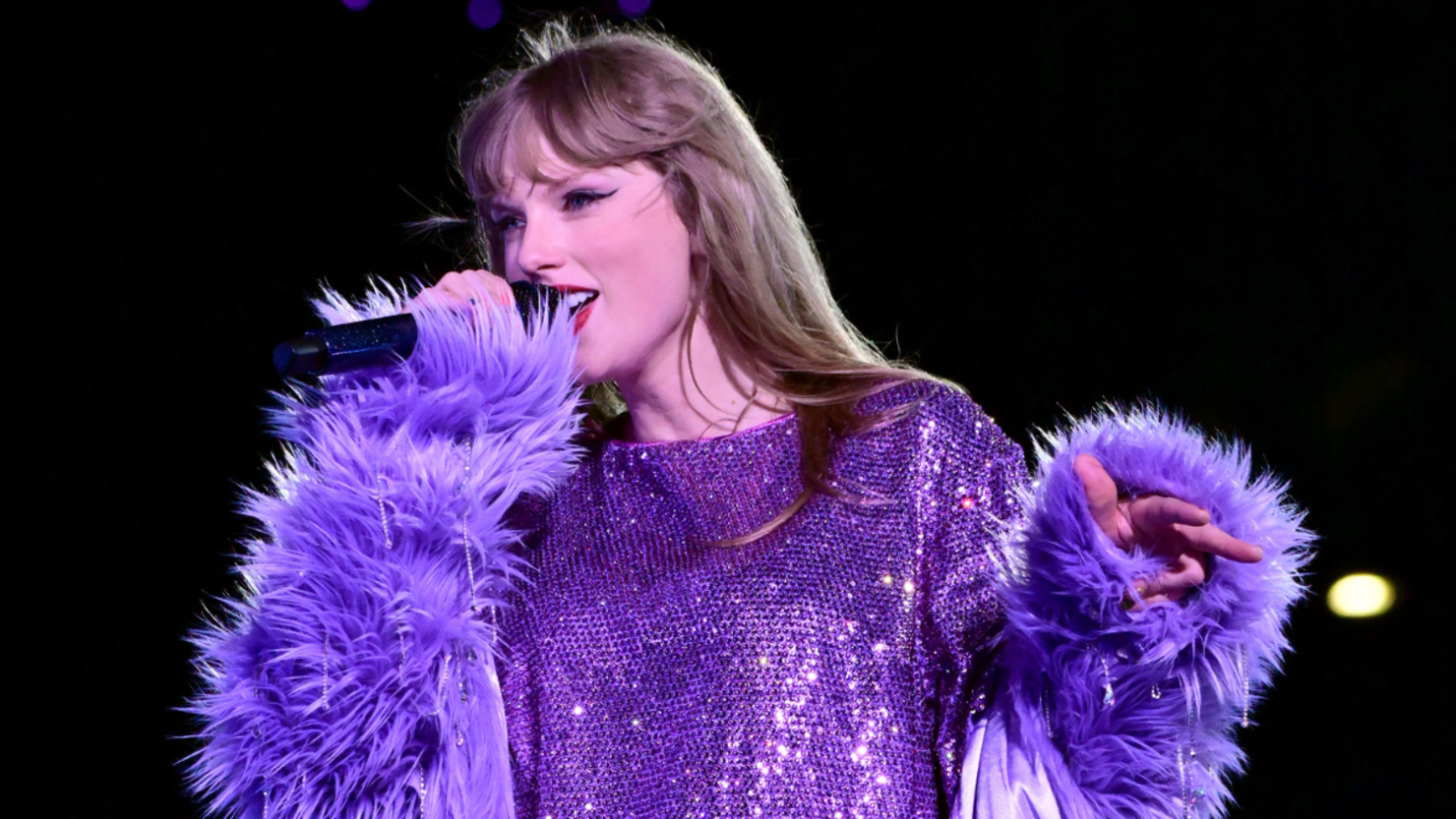 Swifties have been singing about Taylor Swift's Eagles T-shirt hanging from the door for two and a half years now. But it wasn't until her Friday night (May 12) 'Eras Tour' stop in Philadelphia that she clarified what kind of Eagles T-shirt she was really talking about.
The longtime debate included discourse about whether Taylor was referring to the rock band or the NFL team. Taylor settled the debate once and for all during her hometown-state show at Lincoln Financial Field:
"There was sort of a—I don't know how large it was, but I did see a debate about—I have a lyric that says 'with my Eagles T-shirt hanging from the door,' and I saw some people wondering if it was the band Eagles or the team the Eagles. And I love the band Eagles, but come on guys, I'm from Philly. Of course it's the team!"
Her revelation was met with "Go Birds!" cheers from the sold-out crowd at The Linc, which is home to where she first performed at 12 years old.
EAGLES TSHIRT DEBATE SETTLED "i love the band eagles but come on guys i'm from philly of course it's the team"

— lily ⭐️ (@livsmastermind) May 13, 2023
Her performance of the song in question, "gold rush," was one of two surprise songs at Night 1 in Philly.
The other was "Come Back... Be Here," thanks to a request from opening act and collaborator Phoebe Bridgers.