Beyoncé, Nicki Minaj & More Honor Their Moms On Mother's Day
By Tony M. Centeno
May 15, 2023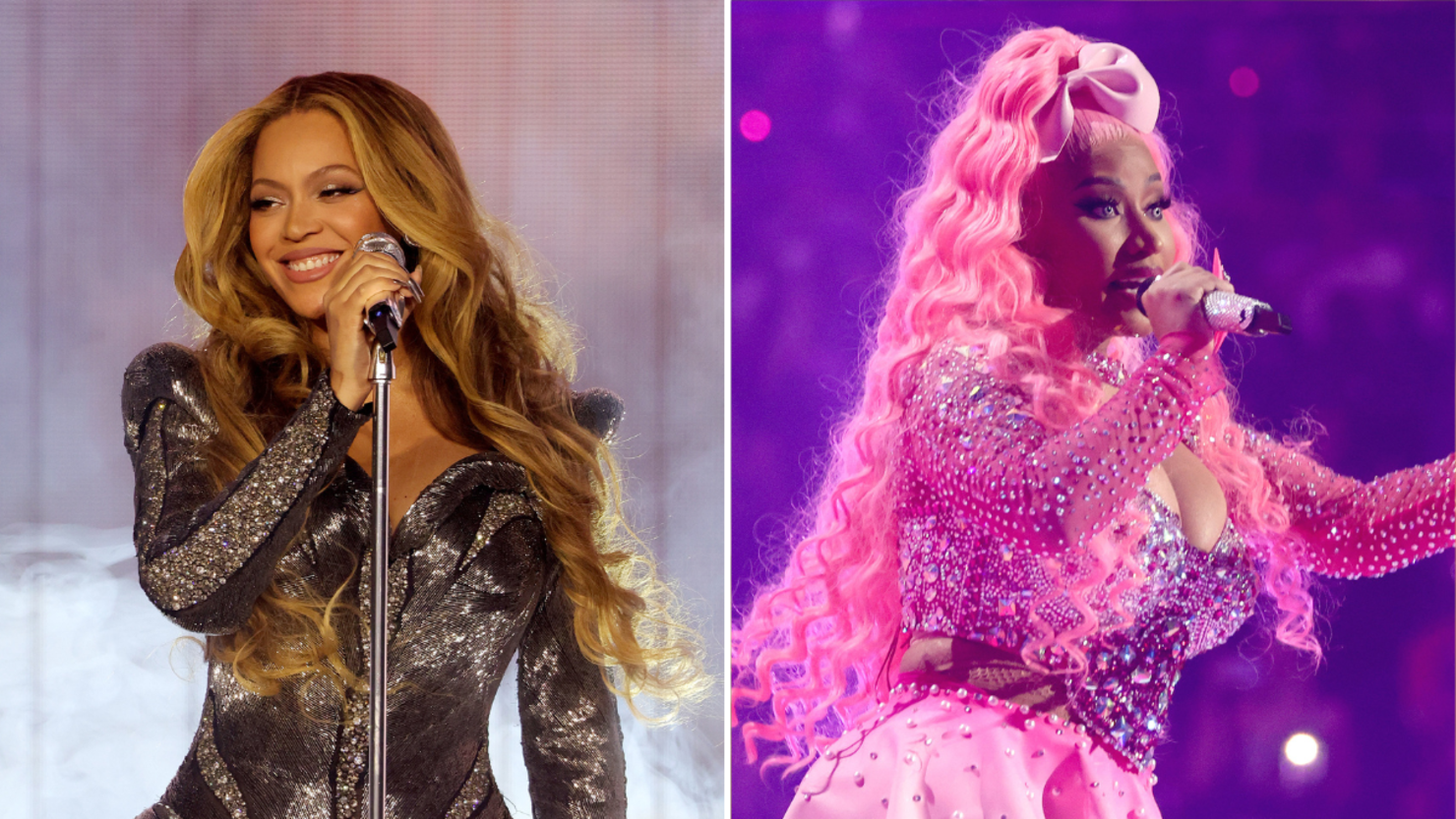 Beyoncé, Nicki Minaj, Nelly and other artists honored their mothers by giving them all the shine on Mother's Day.

On Sunday, May 14, numerous celebrities took to social media to show some love to the matriarchs of their families. In a touching post on Instagram, Beyoncé shared a glimpse of the iconic dedication she made for her mom while the glorified singer is overseas for her "RENAISSANCE World Tour." Bey put a throwback photo of her parents Tina Knowles-Lawson and Matthew Knowles up on the screen behind her, and included a clip of her mom jamming out while Bey performed the part in "Savage (Remix)" where she says "I got that sh*t from Tina."

"Happy Muva's Day," Beyoncé wrote in her caption. "I love you so much Mama and I'm so grateful for all you do for me."

Over on Nicki Minaj's IG page, the "Red Ruby Da Sleeze" rapper reflected on her first pregnancy nearly three years after the birth of her son, who she calls "Papa Bear." In her carousel, she included throwback photo of her with Kenneth Petty and her then-newborn son. As fans flip through the photos, they also spotted a photo with Petty's mother, his grandmother, and a more recent photo of the toddler with the artist's mom.

"All I can think about is how sleep deprived my husband & I were," Minaj wrote. "And how I wouldn't trade even one minute of the journey to becoming your mom. 3 diff moms in this slide. Papa, one day I hope you'll know how lucky you are to have them."
Summer Walker also recalled her past pregnancies, especially after she recent gave birth to a set of twins. Meanwhile, rapper Monaleo celebrated her first Mother's Day after she recently announced her incoming child with Stunna 4 Vegas. There were plenty more dedications from a wide-range of artists to their mothers. Nelly and Drake shouted out their moms while artists like Cam'ron paid homage to his late mother, who passed away earlier this year. Check out all of their odes to motherhood below.