Britney Spears Makes Rare Comment About Sons
By Dani Medina
May 18, 2023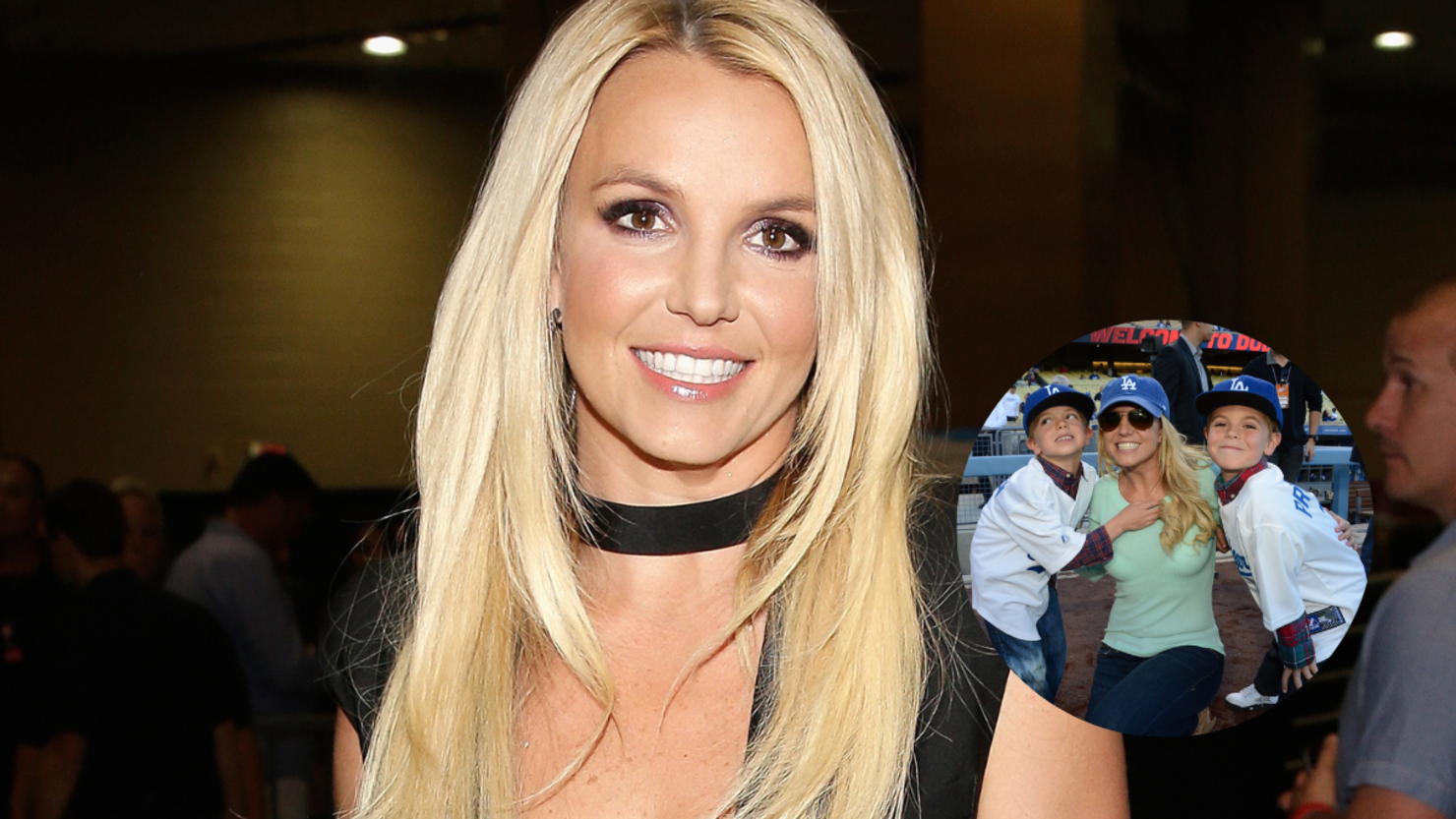 Britney Spears is no stranger to posting on Instagram — but this week, she took her talents to her Instagram Story, too!
In a video shared late Wednesday (May 17) night, the "Gimme More" singer revealed she was hanging out with her husband Sam Asghari and one of his friends for the first time. In the same breath, she made a rare public comment about her two teenage sons who she shares with ex Kevin Federline. "My boys are at that awkward age where I haven't been able to shoot them for 4 years ... @samasghari is sort of silly about it too 🙄🙄🙄😌🙁 it was cool to make contact yesterday !!!" she captioned the video, referencing Sean Preston Federline, 17, and Jayden James Federline, 16.
Despite Britney's kids having made a a handful of social media appearances over the past few years, she revealed she doesn't post pictures of them to respect their wishes. "I'm extremely lucky because my two babies are such gentleman and so kind that I must have done something right 🙊 !!!! I haven't posted pictures of them for some time cause they're at the age where they want to express their own identities and I totally get it," she wrote back in March 2021.
It wasn't until last September when Jayden James made a rare public comment about his relationship with Britney, saying he hasn't really seen her for the better part of the year. He also opened up about potentially mending his relationship with her amid a public feud with Federline at the time. "I 100% think it can be fixed, of course, but I think it's just going to take a lot of time and effort. But, I really want to see her again," he said.
Britney shared an Instagram post around the same time expressing her love for her boys. "I say to my son Jayden that I send all the love in the world to you every day for the rest of my life !!!! My love for my children has no boundaries 🚫 and it deeply saddens me to know his outcry of saying I wasn't up to his expectations of a mother ... and maybe one day we can meet face to face and talk about this openly !!!!" she wrote.