DJ Envy & Rick Ross Fire More Shots At Each Other Amid Car Show Beef
By Tony M. Centeno
May 22, 2023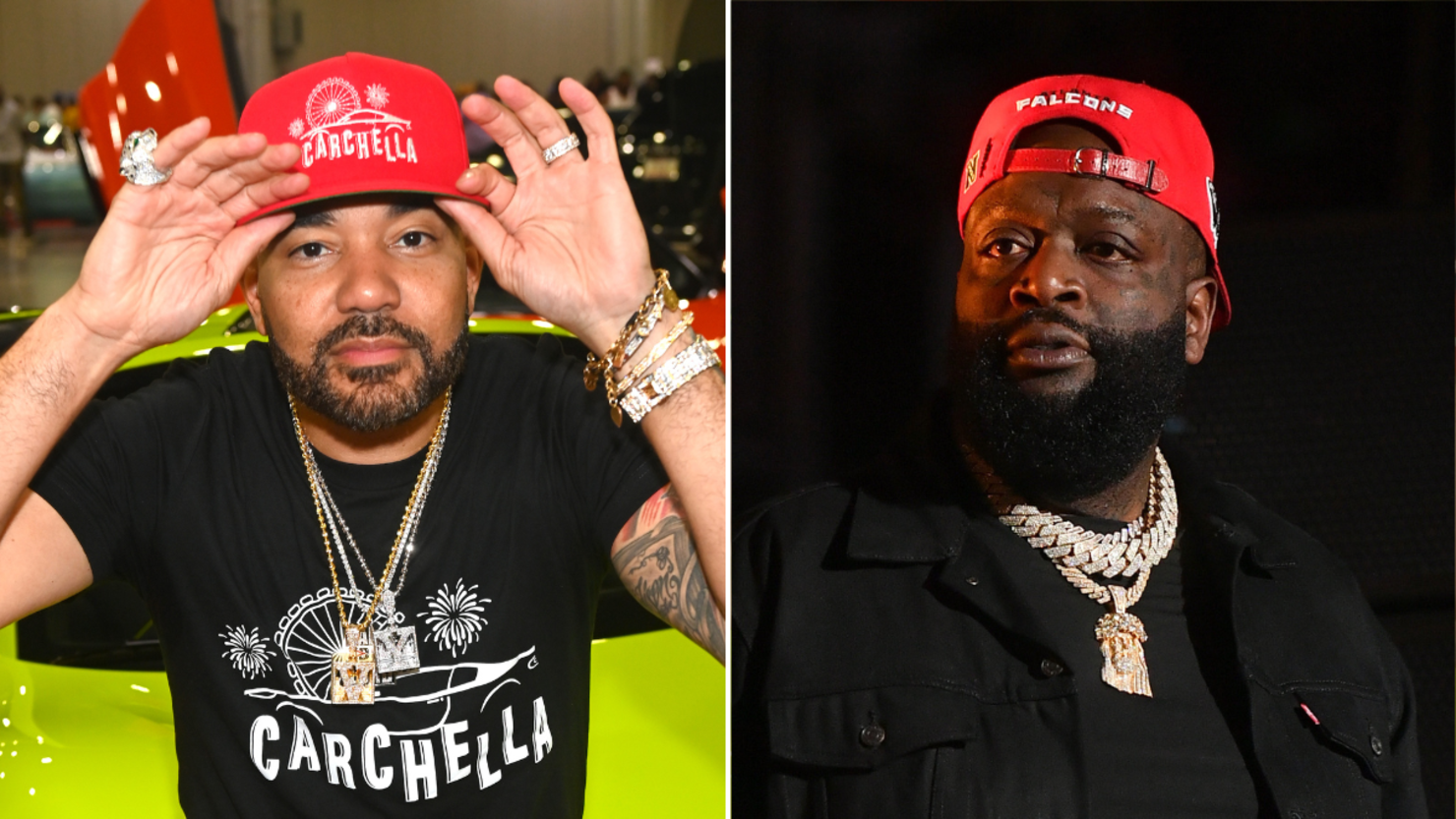 DJ Envy didn't hold anything back against Rick Ross after the MMG bawse fired more shots amid the simmering beef over their car shows.

On Monday, May 22, The Breakfast Club host rocked a corrections officer's costume as he railed against Rozay for dragging his family into their feud. Following Envy's response last Friday, the Wingstop owner continued to mention the New York native in a series of Instagram Story posts throughout the weekend.

"First of all, I'm fully Black. We all know that," Envy retorted before he mocked Ross. "It's the street side I like of Rozay when he raps, but the correctional officer side is not the side I like."
Envy's response comes amid his ongoing feud with Ross over their respective cars shows. Ross is preparing to host his second annual car and bike show next weekend at his Promise Land ranch in Georgia. He recently dealt with issues involving his permit from the city after his neighbors petitioned to shut down the event. During his recent visit to Drink Champs, Ross responded to host N.O.R.E.'s comment about the car shows competing against each other.

"Envy was never on my level to battle," Rozay said at the time. "I wouldn't do that to Envy. I rock with Envy. I like Envy and I f**k with Envy, but in the car game he not ready for that, but I support that s**t."

Meanwhile, the DJ and car enthusiast is set to host his upcoming, family-oriented car show along with the late Young Dolph's Paper Route Empire this weekend. Envy initially said that their events were on different levels, quality-wise. Dolph's family is set to receive proceeds from the ticket sales, however, Ross recently questioned Envy's motives and plans to find out for himself where the money is going.

"Envy, don't nobody build cars to come to your car show," Ross responded . "Don't nobody drive from out of state to come to your car show, Envy. Da Beige Rage. You see? But make sure them people got everything they need, Envy. And Memphis, y'all better hold Envy to it."

"Let's be honest, Ross," Envy responded while mocking the rapper. "You Airbnb your home, the house you sleep in. Eddie Murphy slept in your bed. They shot Coming 2 America and Eddie man-milked your bed."

"Yeah you have 200-300 cars, yeah you absolutely right. Most of them are trash," Envy continued. "They're garbage. If you go through mine, they're quality. But I'm not here to talk about because I'm not going back-and-forth with you. I don't have to."

Rozay didn't waste time responding to Envy after his hilarious stunt. See DJ Envy's entire rant about Rick Ross, and peep Rozay's response below.