WATCH: Rider Jumps Out Of Disneyland Ride During Panic Attack In California
By Logan DeLoye
May 31, 2023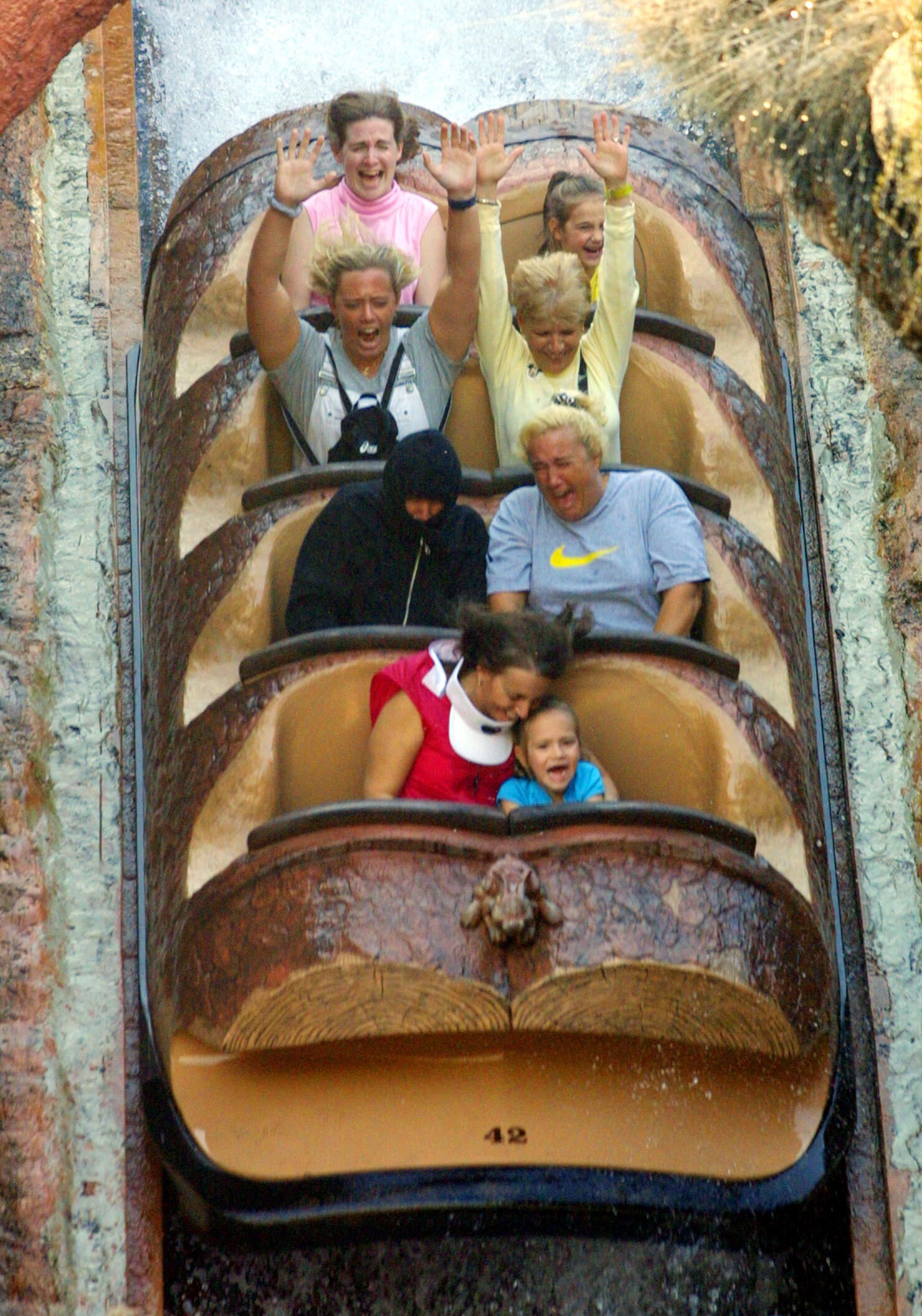 Disneyland's Splash Mountain closed on Wednesday, May 31st, after 34 years in operation, but not before something unexpected occurred with one of the riders. According to KTLA, the rider was strapped into one of the ride's log carts when all of a sudden, they got out and started to walk along the platform to the nearest exit stairs. Video footage shared by a fellow rider shows the unidentified park-goer exiting the ride while the logs were moving as others remain strapped in and very confused.
In the video, the rider can be heard saying, "I can't. I'm seriously having a panic attack," before walking down the stairs.
Taking the place of Splash Mountain will be the reimagined "Tiana's Bayou Adventure," set to open in 2024. Disney Park Blogs detailed the ride to include never-before-seen features!
"Tiana's Bayou Adventure builds on the story of Princess Tiana, a character whose pride and perseverance reminds us of a universal truth: within us lies the potential to make our dreams come true. This all-new adventure will bring Disney Parks guests into Princess Tiana's world like never before when the attraction opens in Disneyland park at Disneyland Resort and Magic Kingdom Park at Walt Disney World Resort in 2024."
The passenger who exited the Splash Mountain log escaped just in time and was not injured.