Video Shows Brother Of Stefon And Trevon Diggs Attack Man In Elevator
By Jason Hall
June 5, 2023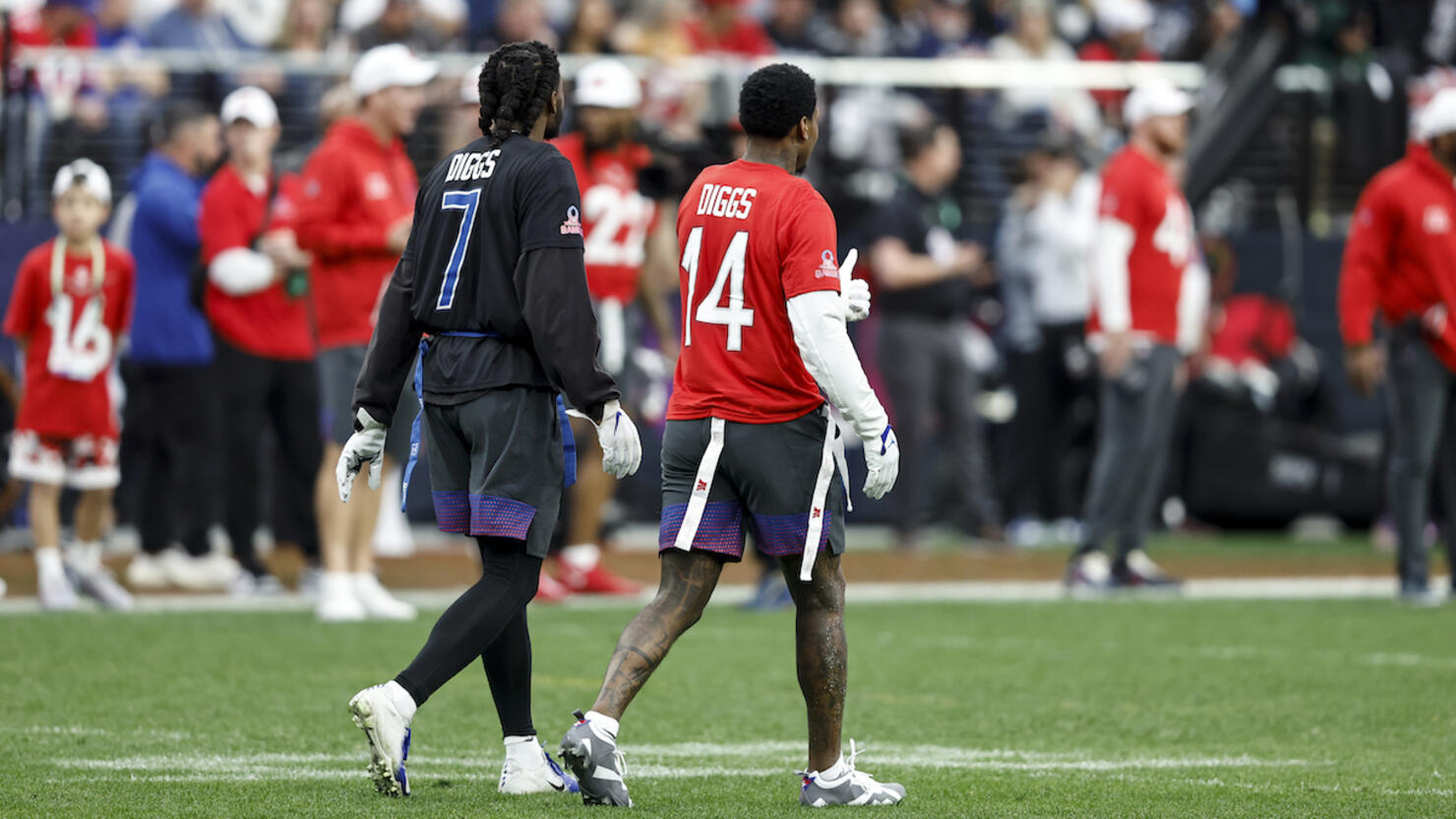 A video obtained and shared by TMZ Sports shows former XFL defensive back Darez Diggs, the brother of Buffalo Bills wide receiver Stefon Diggs and Dallas Cowboys cornerback Trevon Diggs, attack another man in an elevator.
Diggs, who goes by Mar'Sean Diggs, was reportedly involved in an altercation in an elevator lobby of an apartment building on May 29. Surveillance footage shows a man getting out of the elevator, exchanging words with Diggs and then quickly retreating back into the elevator before frantically attempting to close its doors, at which point Diggs stops them from closing with his hand.
Diggs then gets into the elevator and exchanges words with the man before two apparent acquaintances are seen running in and throwing punches. The men continue to attack the victim as he's seen on the ground, which resulted in his jewelry being ripped off and one of the suspects kicking him in the face before he was dragged into the lobby.
The men were then seen standing and talking in the area before ripping another chain off the victim's neck. Diggs then left the scene in a different elevator.
The Los Angeles Police Department told TMZ Sports that it was called to the scene but the suspects had fled prior to their arrival. The department said a report for a robbery was taken with the complainant claiming the three men stole an orange purse containing diamonds and other jewels during the attack.
No arrests have been made as of Monday (June 5) and an investigation is ongoing.
Diggs played college football at Morgan State and later the University of Alabama at Birmingham and spent one season with the XFL's Los Angeles Wildcats during the league's 2020 relaunch. The 27-year-old currently runs a lifestyle brand called Blue Boii, according to TMZ Sports.