Guns N' Roses Surprise Fans With New Single During Soundcheck
By Logan DeLoye
June 6, 2023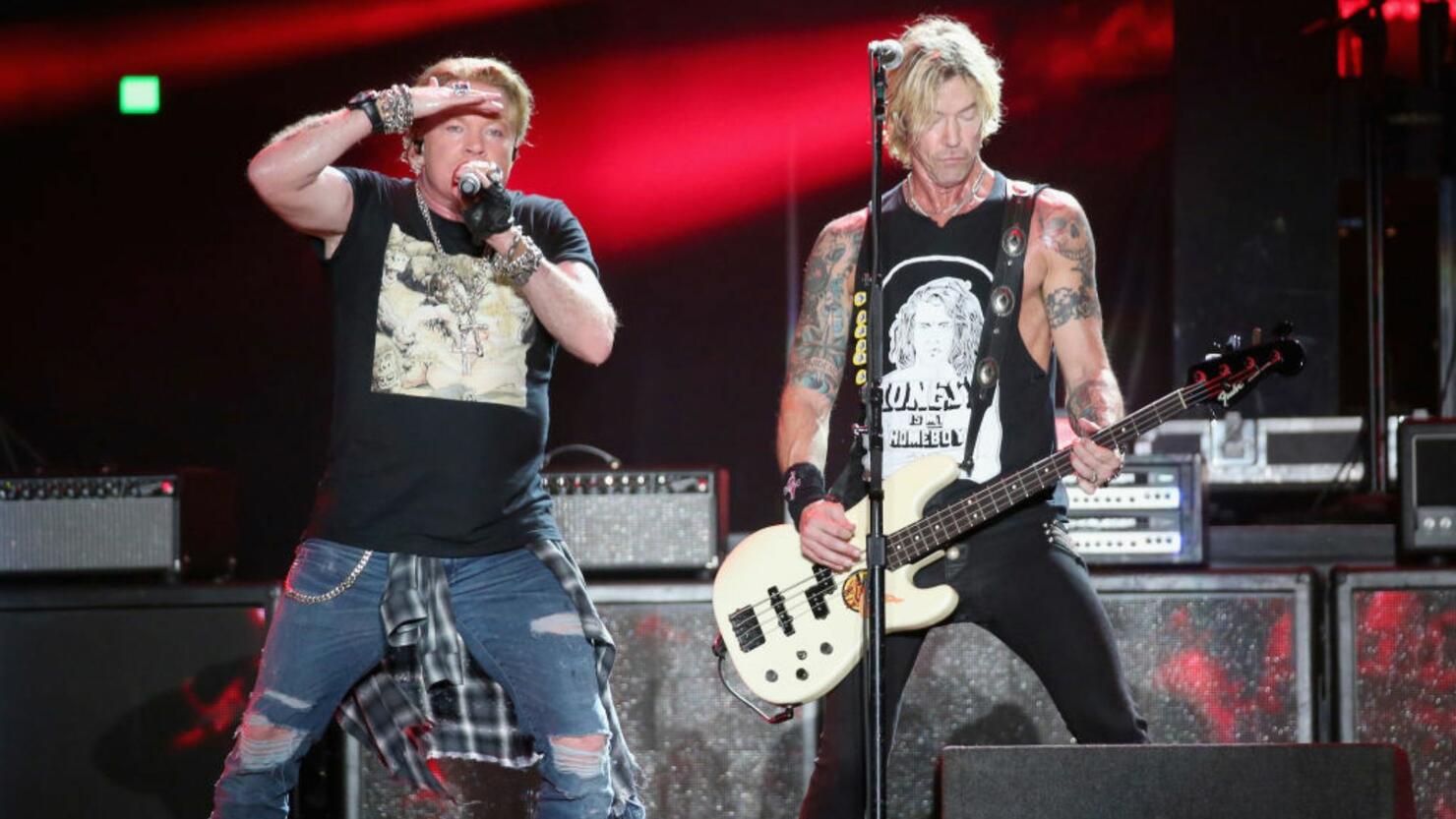 Guns N' Roses surprised fans during soundcheck in Tel Aviv, Israel, on June 5th, and a few people were able to capture audio of the event. As they were rehearsing for the show, the "Welcome To The Jungle" standouts sang an unreleased single titled, "Perhaps" and fans gathered outside of the venue got a sneak peak. Multiple people recorded video in which the band can be heard singing the new single in the distance.
This is not the first time that Guns N' Roses have sang an unreleased single during soundcheck, and fans are starting to connect the dots. Consequence of Sound mentioned that the "Paradise City" artists sang both "Hard Skool" and the re-recorded version of "ABSUЯD," during past soundchecks, and went on to release them as singles for the entire world to hear.
Fans are hopeful that if the pattern continues, "Perhaps" will be released and performed live as a single in the near future. Fans also believe that the single was previously recorded as part of the Chinese Democracy album in 2008, but was never actually released. The band recently revealed an exciting list of tour openers that will be joining them on the road this summer including The Pretenders, Alice in Chains, Carrie Underwood and more. Guns N' Roses are set to perform in Madrid, Spain, on June 9th!