SEC Legend's Dad Told Him To Stay Away From Aaron Hernandez During UF Visit
By Jason Hall
June 7, 2023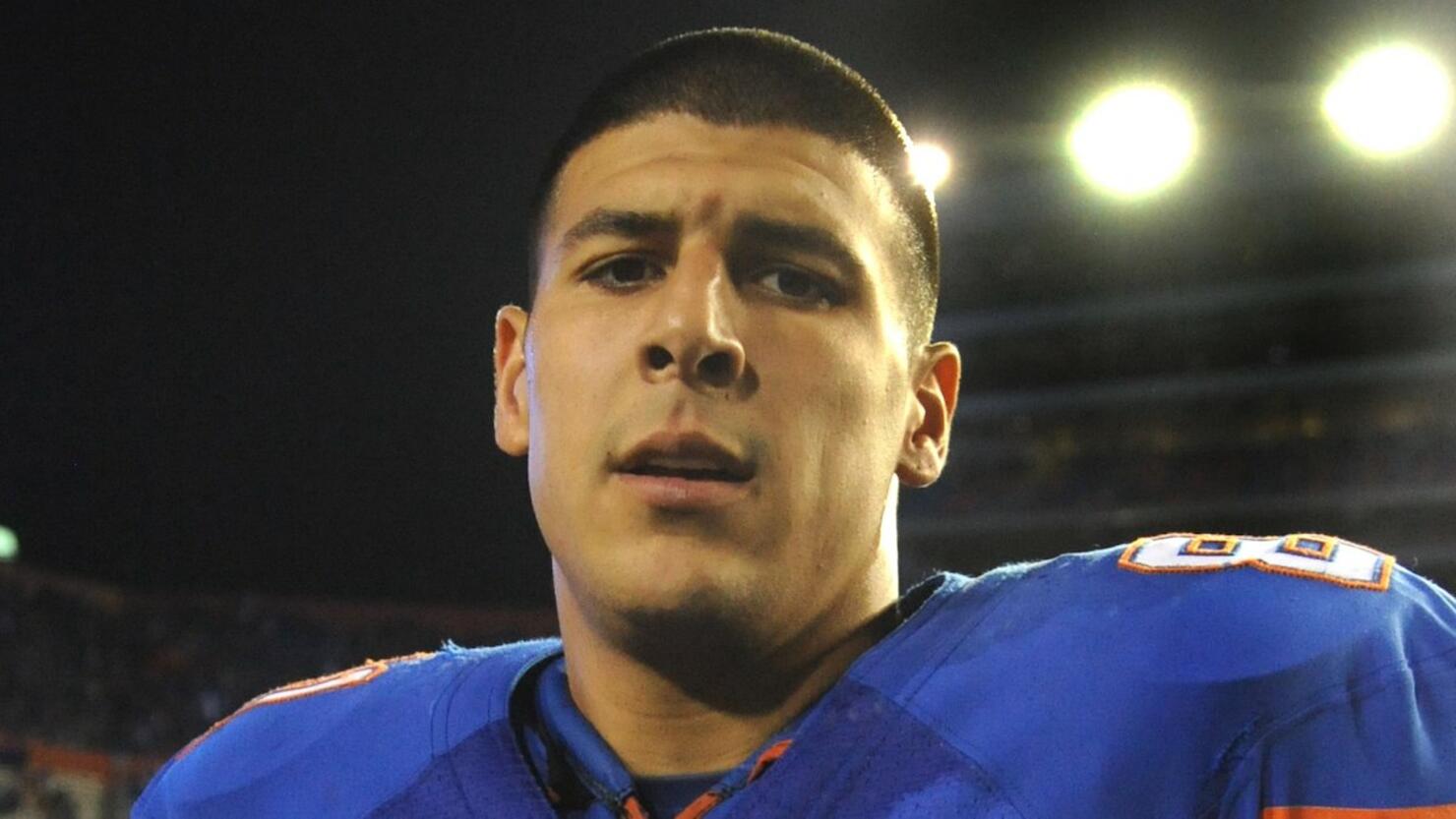 Former University of Georgia quarterback Aaron Murray claims his father, Dennis, had suspicions about Aaron Hernandez during a recruiting visit to the University of Florida, years before Hernandez was accused and later convicted of murder.
Murray, an eventual five-star prospect, said he and his father toured the Gainesville campus during his junior year of high school and spotted several key Florida players including Hernandez, quarterback Tim Tebow and linebacker Brandon Spikes.
"Aaron Hernandez walks out and I remember my dad looking at me. He still reminds me to this day of this, saying, 'I don't know who that kid really is, but if you commit to Florida, I don't think you should hang out with him,'" Murray said on his SNAPS podcast while discussing Hernandez. "And it was just the way that he was interacting with coaches and players and just that kind of look in his eyes. I remember my dad literally looking at me and was like, 'no, I'm being deadass serious here, Aaron. If you'll commit to Florida, I don't think you should get anywhere near that kid. Stay close to Tim, stay far from Aaron.' And I'm like, 'OK, sounds good.'"
Murray, instead, committed to Georgia, where he set the school record for career passing yards (13,166) and passing touchdowns (121) -- both of which still stand -- as a four-year starter from 2010-13. Hernandez, then a member of the New England Patriots, was arrested on murder charges and suspended by the team in 2013.
The former Florida standout was convicted in the killing of Odin Loyd in 2015 and was reported to have died by suicide while in jail on April 27, 2017. Hernandez was the subject of the 2020 Netflix docuseries, 'Killer Inside: The Mind of Aaron Hernandez,' which detailed the former tight end's upbringing, the incident, charges and aftermath of the case and conviction.