Fall Out Boy Create Modern Cover Of Billy Joel's 'We Didn't Start The Fire'
By Logan DeLoye
June 28, 2023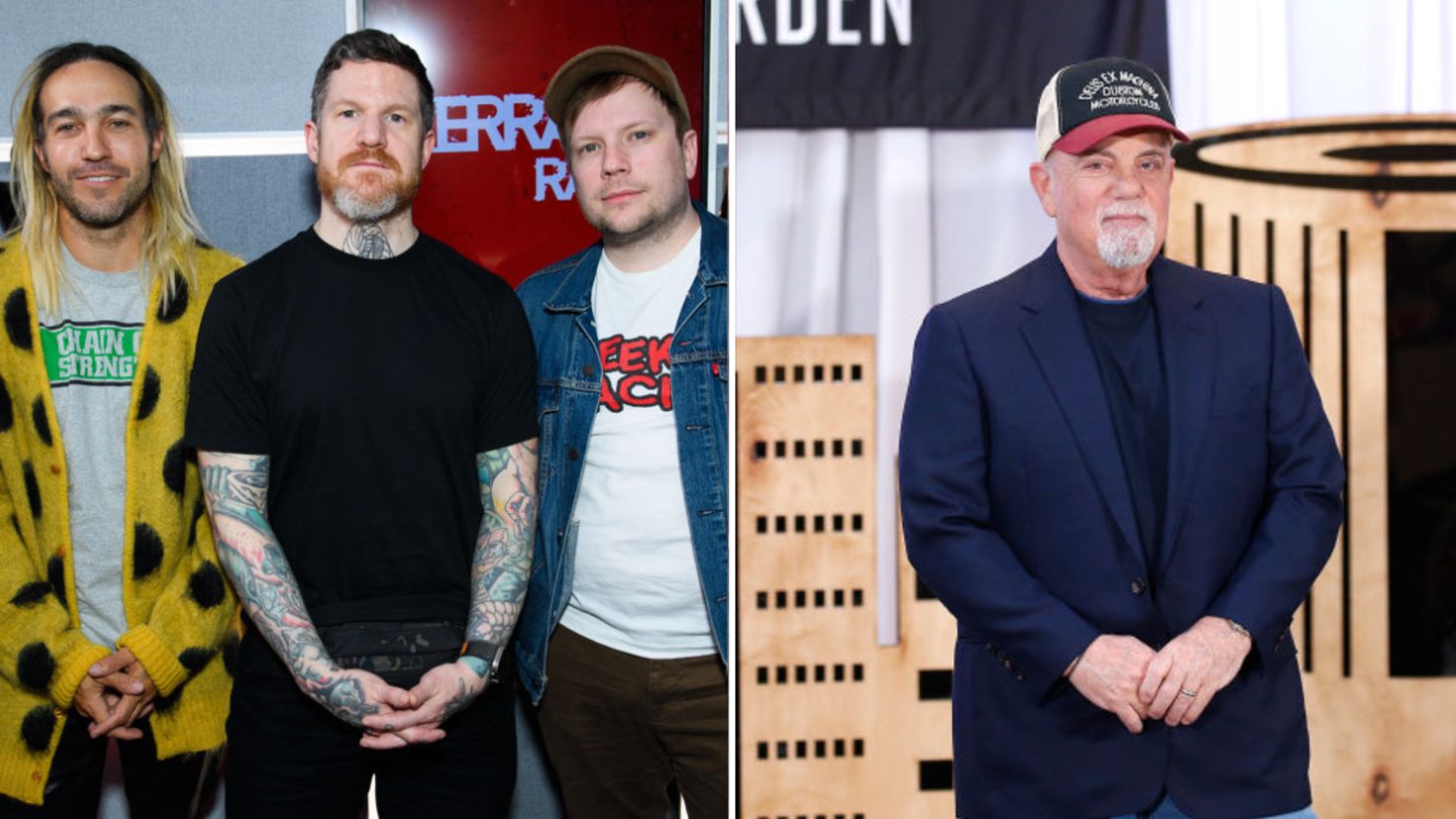 Fall Out Boy just shared an updated version of Billy Joel's 1989 hit, "We Didn't Start The Fire," picking up where Joel left off in the 1980's. The original song lists world events and prominent figures that headlined the news through the 20th century, all the way up to 1989. Fall Out Boy decided that it was time for a "little system update," and built a version with relevant topics that extend from 1990 to 2023.
The original lists: "Einstein, James Dean, Brooklyn's got a winning team, Davy Crockett, Peter Pan, Elvis Presley, Disneyland, Bardot, Budapest, Alabama, Krushchev, Princess Grace, Peyton Place, Trouble in the Suez," and continues with the very familiar chorus:
"We didn't start the fire. It was always burning, since the world's been turning. We didn't start the fire. No, we didn't light it, but we tried to fight it," signifying that each generation adds to an already existing fire, yet still does their best to unite and extinguish the problems that precede them.
If you were born before the 1980's, you might be able to put meaning to Joel's words and recall times when those headlines were the talk of the town, but if you were born in the 1990's or the 2000's, Fall Out Boy's updated version will sound more familiar. The band sings:
"Harry Potter, Twilight, Michael Jackson dies, Nuclear accident Fukushima Japan, Crimean peninsula, Cambridge analytica, Kim Jong Un, Robert Downey Jr Iron Man." In the caption of the official lyric video, Fall Out Boy shared their inspiration for creating a modern version of the timeless track.
"I thought about this song a lot when I was younger. All these important people and events- some that disappeared into the sands of time- others that changed the world forever. So much has happened in the span of the last 34 years- we felt like a little system update might be fun. Hope you like our take on it…"
Listen to the updated cover on Youtube!