Justin Timberlake, Nelly Furtado, & Timbaland Reunite In The Studio
By Rebekah Gonzalez
July 26, 2023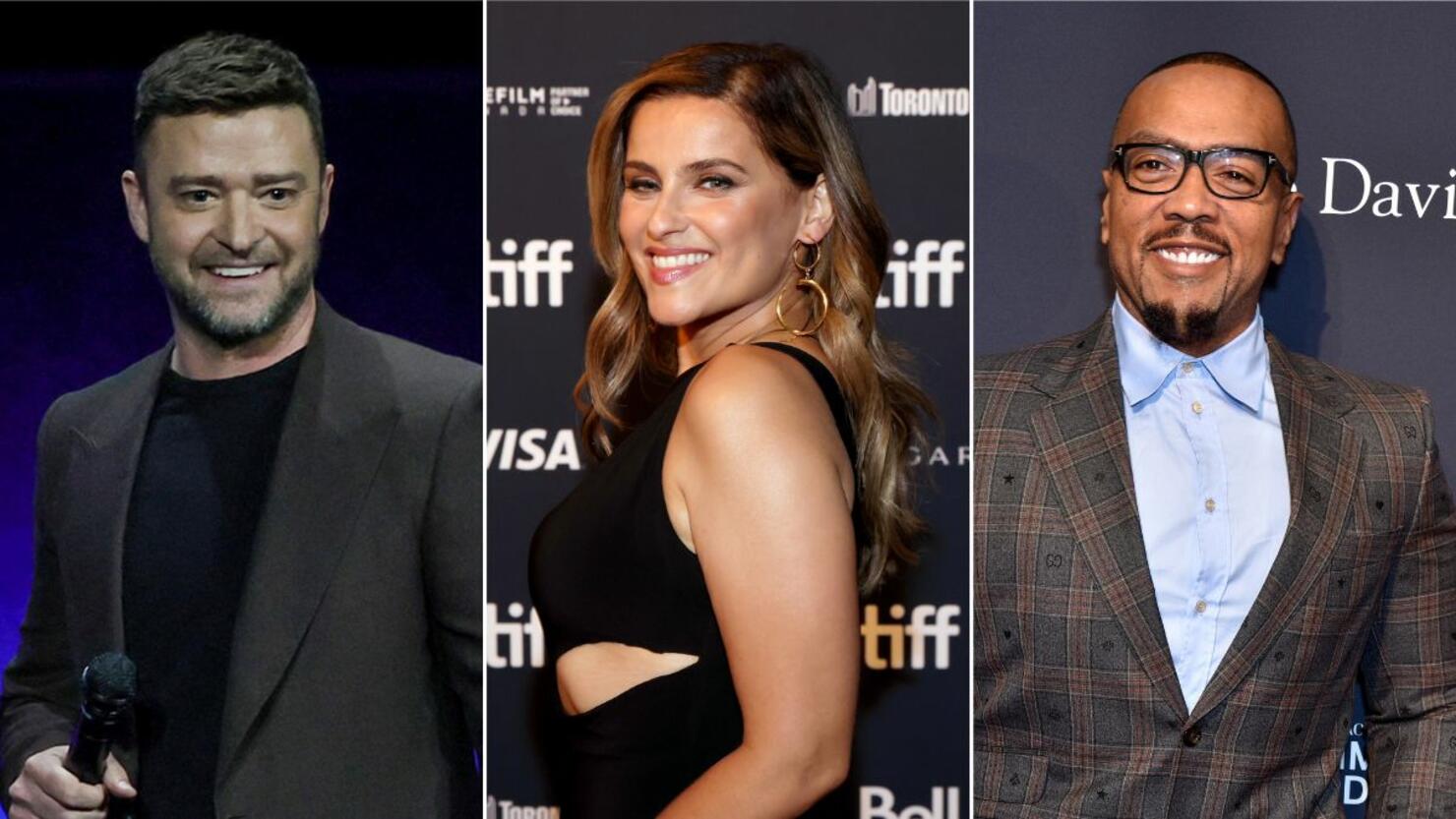 Timbaland is back in the studio was some old friends: Justin Timberlake and Nelly Furtado! On Tuesday night (July 25th), the trio shared photos of themselves in the studio. While Furtado FaceTimed into the session, Timberlake and Timbaland smiled for the screenshots together, in person. While there's no word on when the beloved musicians will release new music, it's a pretty sure bet that it's happening! Just last week, Timbaland and Furtado hopped on IG live to reveal that they've been "cooking" in the studio.
Earlier this year, Furtado, who returned to music on Dom Dolla's track "Eat Your Man" in June, told Vogue that she and Timbaland "have plans" to reunite and work on new music together. "We have plans, for sure. I actually talked to Timbaland recently, and we had this amazing two-hour FaceTime call," Furtado confirmed in the interview. "We were talking about when we made Loose, and getting into all these stories."
1 of 2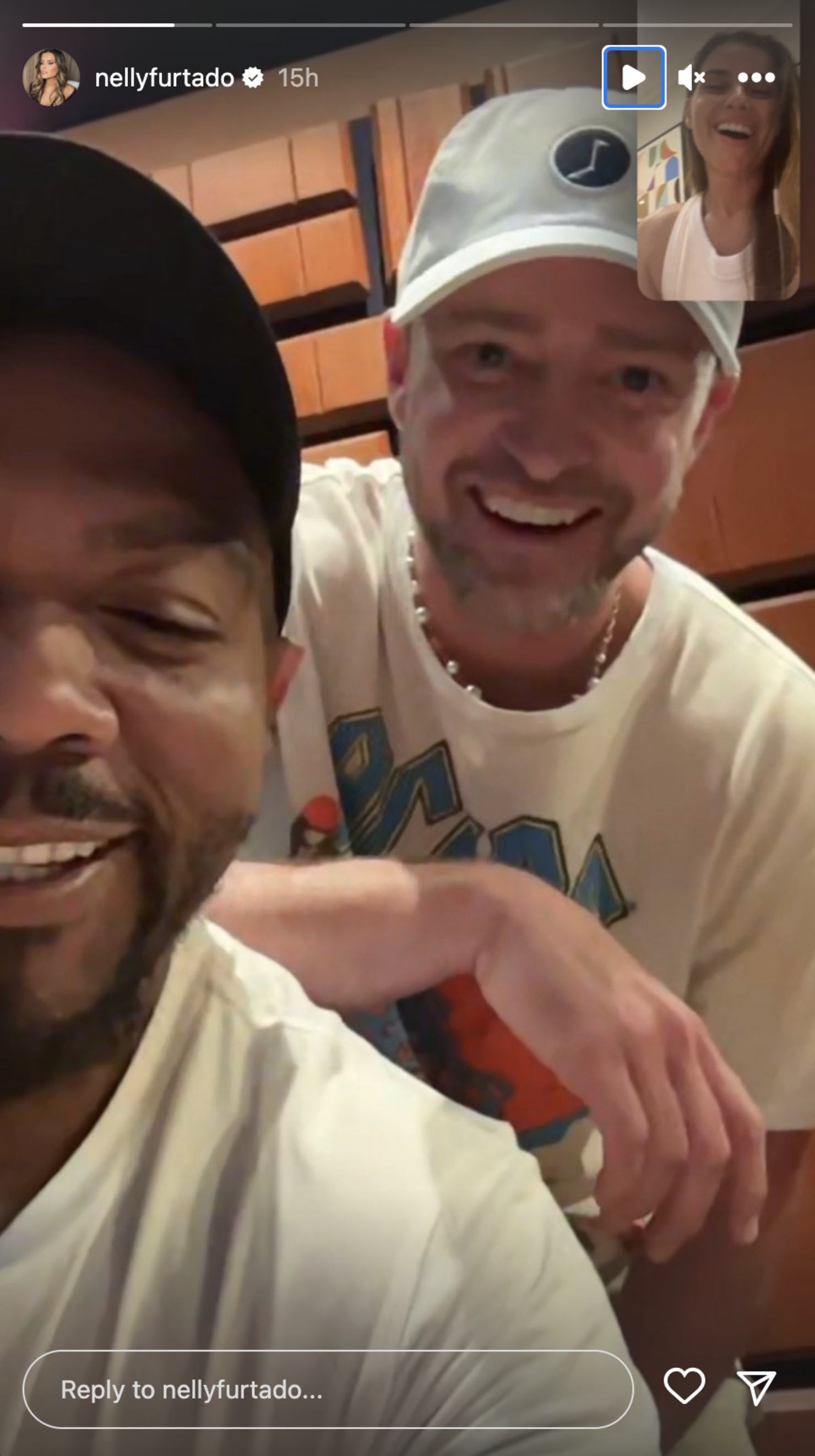 2 of 2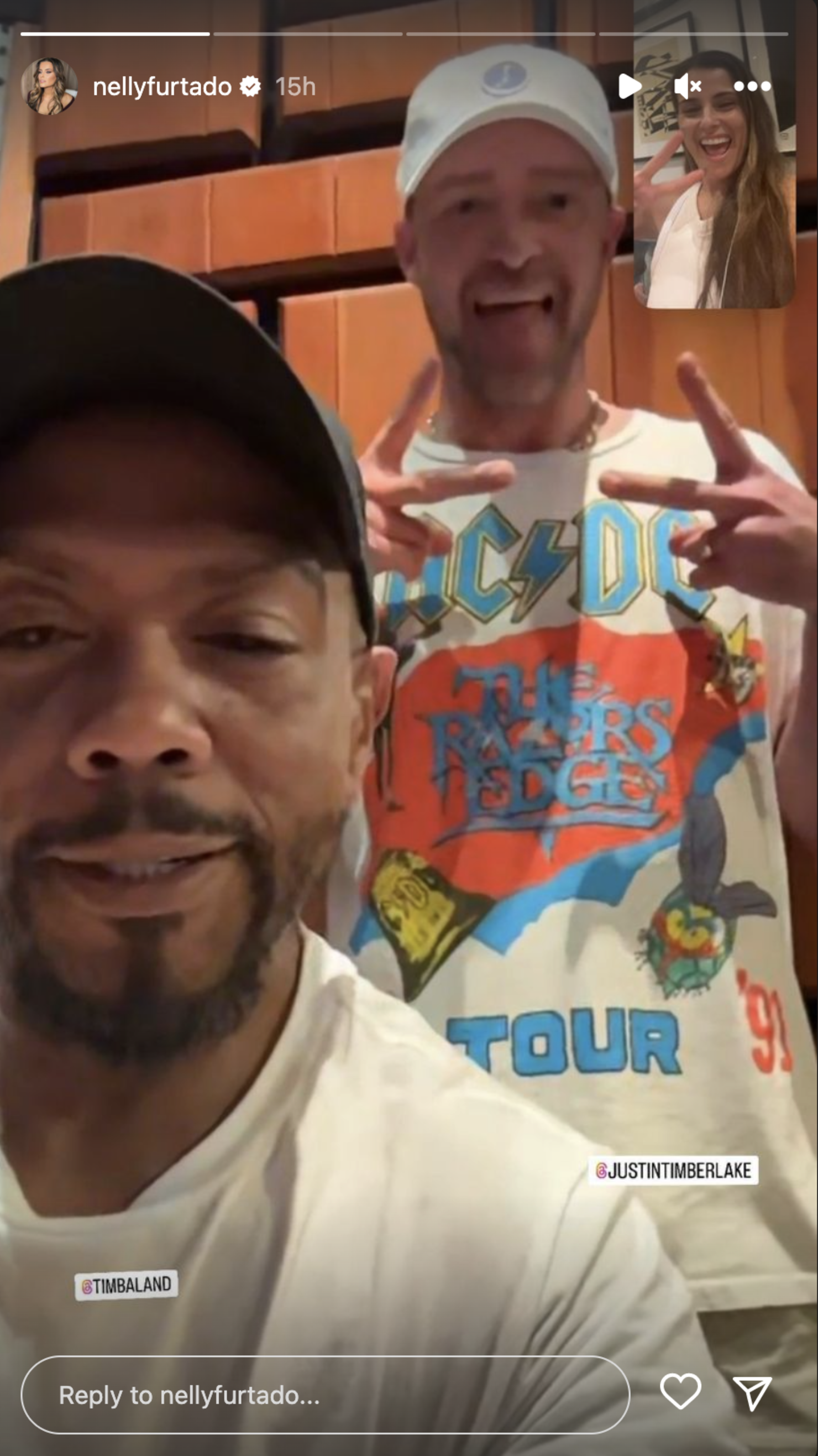 Photo: Instagram/@NellyFurtado
Timbaland was the mastermind behind both Timberlake and Furtado's hit albums FutureSex/LoveSounds and Loose, respectively. The last time all three artists teamed up was in 2007 when they released their hit song "Give It To Me" on Timbaland's album Shock Value.
Furtado is currently working on her seventh studio album, which will mark her first release in six years. Her last album, The Ride, arrived in March 2017 and was her second album to be released by her own independent record label, Nelstar Music. The first was Mi Plan in 2009. As for Timberlake, he was most recently heard on soundtracks for the Trolls movie franchise. His last solo album was Man of the Woods in 2018. While Timbaland hasn't released a solo album since Shock Value II in 2009, he's been featured on other people's songs as recently as 2019.