WATCH: Fall Out Boy Pay Tribute To Sinéad O'Connor With Live Cover
By Logan DeLoye
July 27, 2023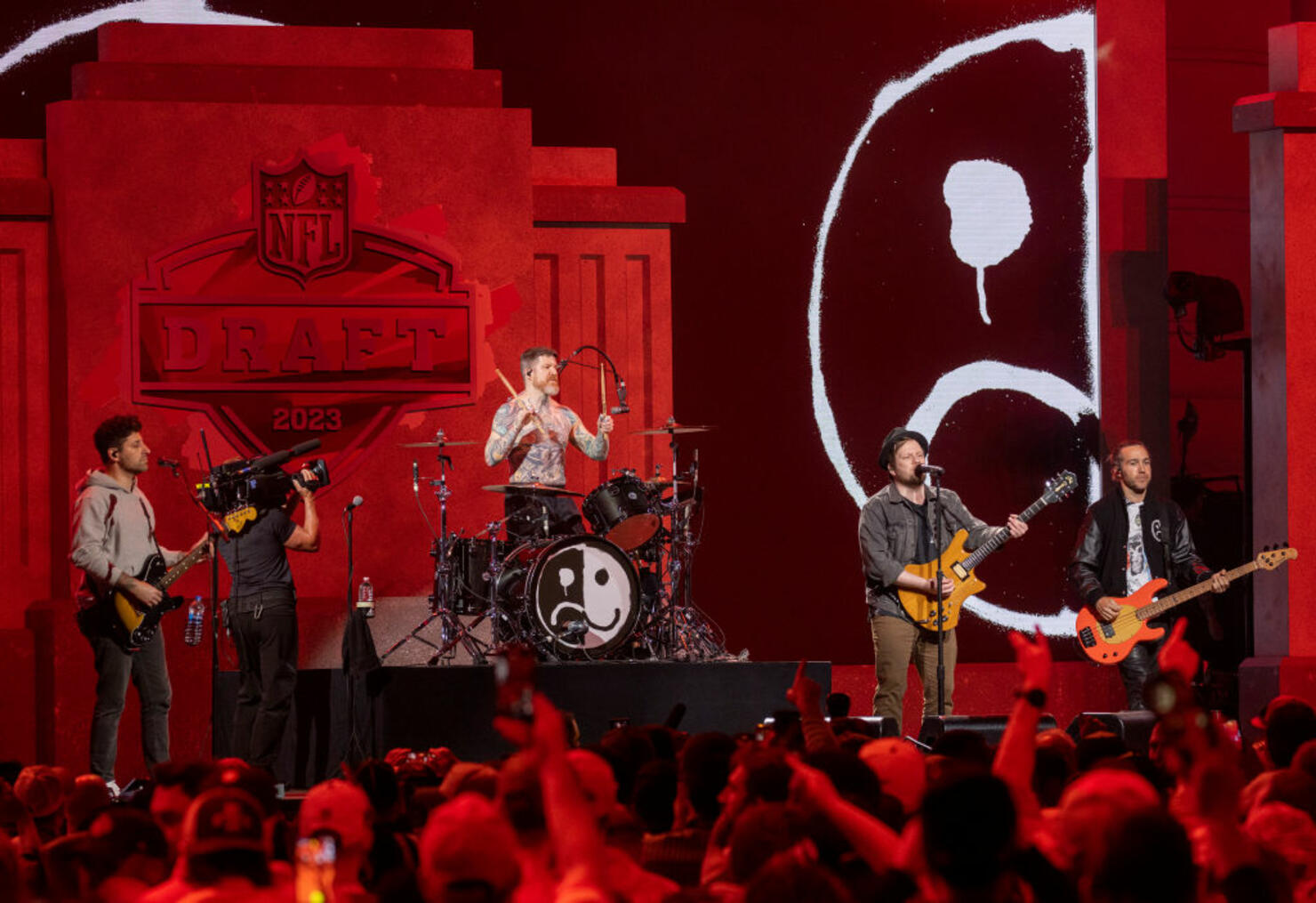 Photo: Getty Images North America
Fall Out Boy honored the late, great Sinéad O'Connor during their concert in Atlanta on Wednesday, July 26th, with a special performance of "Nothing Compares 2 U." Lead singer Patrick Stump sang the lyrics of the iconic track while playing the piano as the audience cheered loudly. Video footage recorded by a fan shows Stump leaving it all on the stage during the heartwarming tribute.
O'Connor passed away on Wednesday, July 26th. A cause of death has yet to be determined as the world mourns her passing and remembers the impact that she left on the music world. O'Conner recorded 10 studio albums throughout her career, but was perhaps most known for her cover of Prince's "Nothing Compares 2 U."
Fall Out Boy are not the only artists to have payed tribute to the late Irish singer in recent days. Artists from all genres of music including MC Lyte, Ice-T, Bun B, P!NK, and Brandi Carlile to name a few, have either publicly shared messages about O' Conner's death, or paid tribute to her legacy with special performances.