New Details On Tom Brady's Suspected New Relationship With Irina Shayk
By Jason Hall
August 4, 2023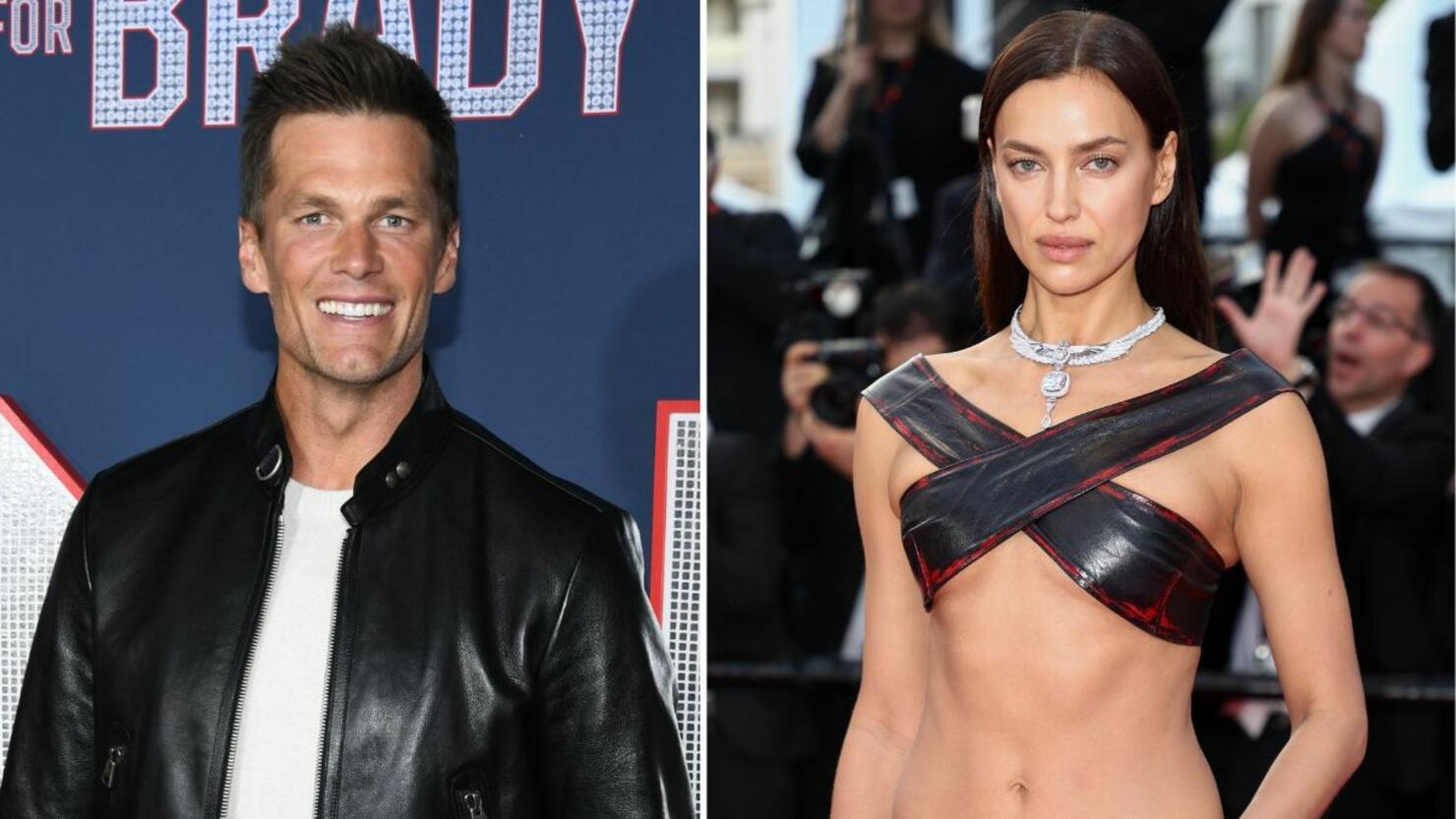 Tom Brady and Irina Shayk were reportedly spotted on a romantic date in New York City days after initially being spotted together, an eyewitness told Page Six on Thursday (August 3).
The suspected couple had a "private and ensconced" dinner at Sushi Azabu in Tribeca on July 28.
"I was dining at the sushi counter, and as I was finishing my meal, Tom Brady was coming in," the source said, adding that restaurant employees immediately escorted Brady to a "private room."
The source said they then spotted "Irina come in, and she was taken to the exact same private room" a few minutes later.
"It was just the two of them," the source said. "They were just in their own little world. They clearly didn't want to be around people."
Brady was descried as being "dressed very casually, like in a T-shirt, jeans and sneakers," while Shayk was "much more formal and elegant, like [it was] a date kind of situation."
Brady, who turned 46 on Thursday, was spotted picking up Shayk from the Hotel Bel-Air on July 21 and the model was suspected to have stayed at his Los Angeles home overnight as the two finally emerged at 9:30 a.m. the following day, the New York Post reports. Shayk was also reported to be wearing the same outfit when she was dropped off by Brady the following morning.
The pair was seen laughing and smiling as Brady drove her in a grey Rolls Royce and Shayk appeared to be caressing his face.
In June, representatives for Shayk denied that she "threw herself" at Brady during billionaire art heir Joe Nahmad and model Madison Headrick's wedding, calling the report "totally fictional" in a response issued to Page Six. Additionally, Cheri Bowen, vice president of The Society Management, told Daily Mail that the "story is completely false" and called it "a totally malicious and fictional account of the evening."
On June 9, Page Six reported that made "a beeline" to Brady during the wedding and "scarcely let him out of her sight" during the event, which took place the previous weekend.
"She followed him around all weekend," an insider claimed. "She was throwing herself at him."
Sources claiming to have knowledge of the situation said Shayk's push for Brady was heavily discussed during the luxe event, but the retired quarterback reportedly told a friend he "wasn't interested" romantically, although the two are friends. Brady has been mentioned in several dating rumors since his divorce from supermodel Gisele Bündchen after 13 years of marriage last year.
In April, the anonymous celebrity gossip account Deuxmoi (h/t Barstool Sports' Jerry Thornton) shared a tip hinting that Brady and Witherspoon were a couple, which reps for both parties later denied. Brady was also rumored to be dating Kim Kardashian, though representatives later claimed they were "just friends."
Shayk dated soccer icon Cristiano Ronaldo from 2010-15 and Academy Award nominee Bradley Cooper from 2015-19.