50 Cent Brings Out Nas, YG, Tyga & More During 'Final Lap Tour' In L.A.
By Tony M. Centeno
August 31, 2023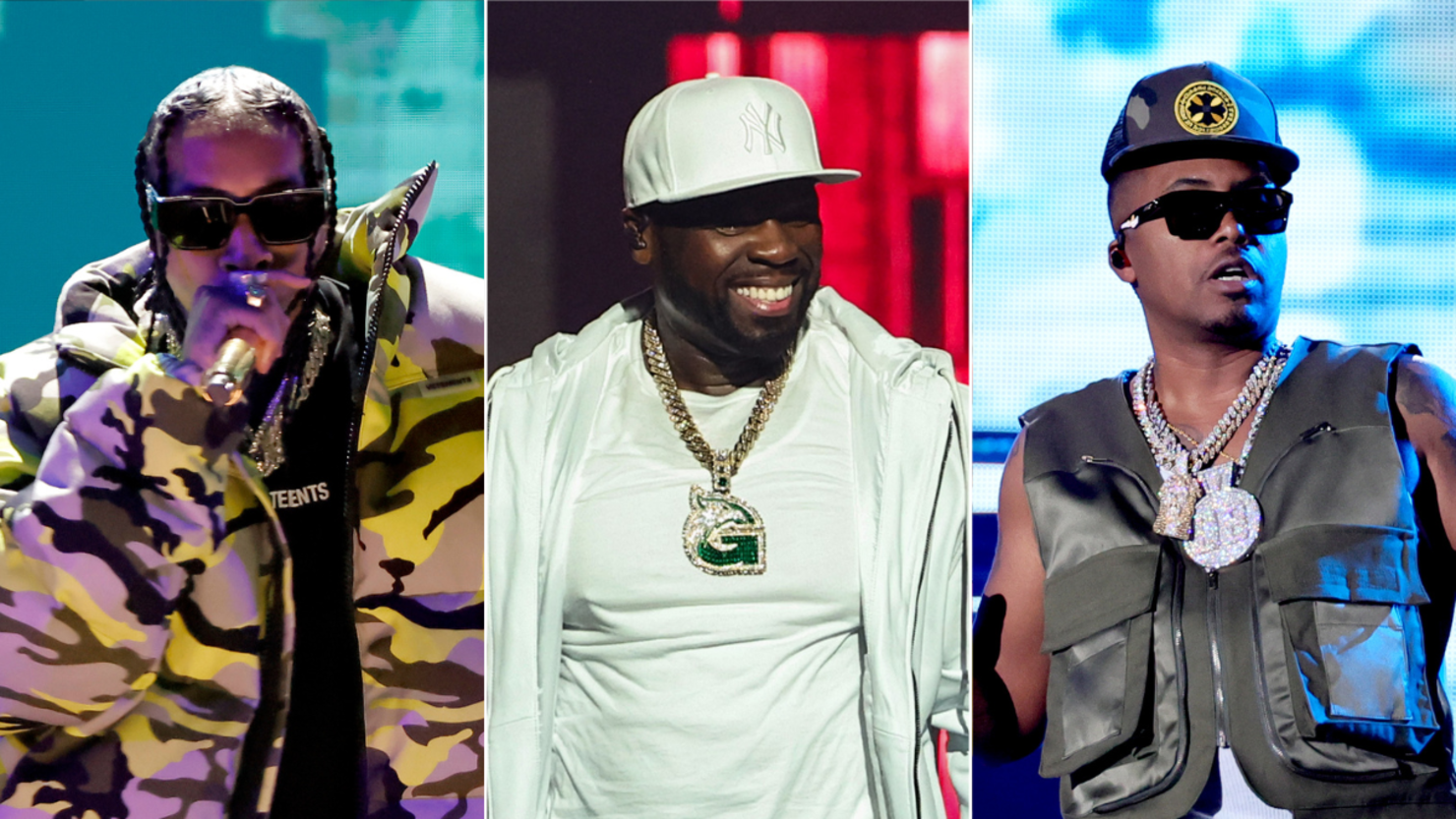 50 Cent invited a slew of heavyweights to pull up on him at his tour stop in Los Angeles.

On Wednesday night, August 30, the G-Unit founder invaded the Crypto.com Arena for his "Final Lap Tour" and invited a bunch of special guests to share the stage with him. At one during the show, 50 Cent brought out Nas, who performed his classics like "Made You Look" and "Hate Me Now." The duo recently reconnected on "Office Hours" from the Mass Appeal artist's recent album Magic 2. Before he left, Nas made sure to give 'Fif his flowers.
"When this man dropped, the whole rap game changed," he told the crowd. "Queens in the building, bruh. Shout out to Tony Yayo and Uncle Murda my brothers. I love you, man."

50 Cent repped his hometown and Los Angeles in a major way. In addition to Nas, the "Many Men" rapper called on L.A.'s own YG to deliver songs like "Toot It & Boot It." He also invited DaBaby to perform "Suge" and Chris Brown to perform "Go Crazy." Tyga also came through to the function to perform "Taste" and his verse on Travis Porter's "Ayy Ladies." At one point during his set, Tyga's diamond bracelet went flying into the crowd, but a generous fan helped him get it back.

The seasoned rapper and TV mogul also finally got the Drake treatment after a woman threw a bra at him while he was performing. He'll have other opportunities to receive more bras when he kicks off the international half of his tour next month. He'll begin overseas in The Netherlands and will travel all around Europe before he concludes his last tour ever in the United Kingdom.

Check out more scenes from his Los Angeles show below.