Lindsey Buckingham Announces Solo Tour This Fall
By Andrew Magnotta
August 14, 2018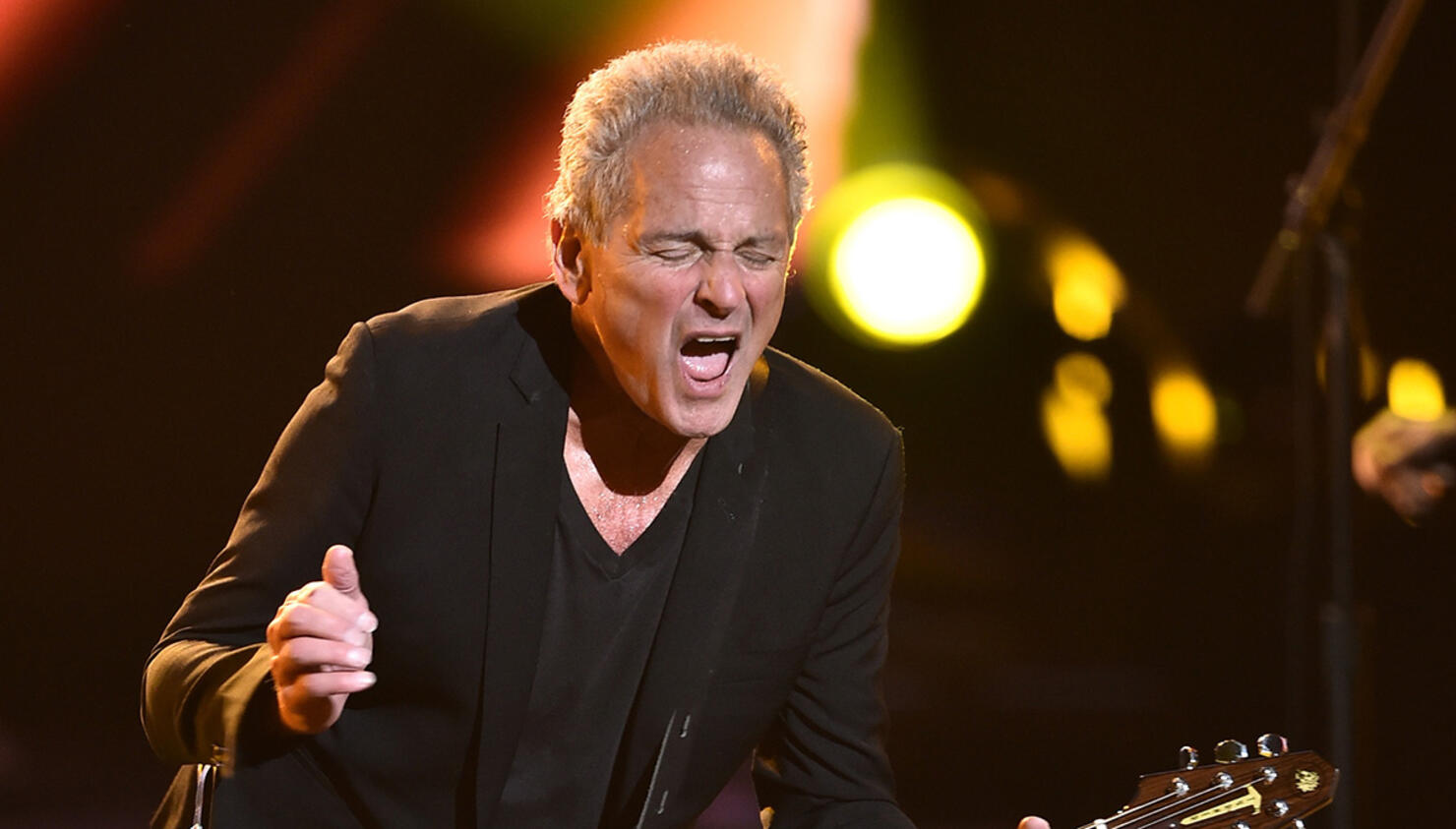 Former Fleetwood Mac guitarist Lindsey Buckingham has announced his first solo tour since parting ways with his Rock and Roll Hall of Fame band earlier this year.
The guitarist's itinerary includes 34 concerts across North America from October 7 through December 9.
Not only does the tour coincide with the first North American leg of Fleetwood Mac's upcoming tour, beginning October 3, but it seems to represent a change of heart from Buckingham on the subject of touring.
While Fleetwood Mac has tiptoed around the subject of Buckingham's ouster, Stevie Nicks told Rolling Stone this spring that it came down to her former partner's unwillingness to tour this year.
"We were supposed to go into rehearsal in June and he wanted to put it off until November [2019]," Nicks said at the time. "That's a long time. I just did 70 shows. As soon as I finish one thing, I dive back into another. Why would we stop? We don't want to stop playing music. We don't have anything else to do. This is what we do."
Whether Buckingham didn't want to tour with Fleetwood Mac because he wanted a break or because he was eyeing his own tour during the same period is unclear.
His fall tour will also coincide with the release of his Solo Anthology: The Best of Lindsey Buckingham, which is due out November 23.
The anthology includes three CDs worth of material from Buckingham's solo career, plus live versions of some of his best-known Fleetwood Mac tunes.
See the tour dates below. For more information about Buckingham's solo tour, go here.
Drummer Mick Fleetwood said in July that he wished his former bandmate well, but that the band is looking forward to breaking into new territory with its revamped lineup. Fleetwood also suggested that there is more to the story than just Buckingham's apparent desire to delay a tour.
"We all wish him well and all the rest of it," the drummer said. "In truthful language, we just weren't happy. And I'll leave it at that in terms of the dynamic. And he's going out on the road more or less that same time, I think — not in the same places, I hope!"
After privately breaking with Buckingham this winter, Fleetwood Mac announced in early April that former Tom Petty and the Heartbreakers guitarist Mike Campbell and Crowded House singer/guitarist Neil Finn would take Buckingham's place in the band.
Lindsey Buckingham 2018 Tour
10/7 -- Revolution Hall - Portland, OR
10/9 -- Palace of Fine Arts - San Francisco, CA
10/12 -- Orpheum Theatre - Los Angeles, CA
10/13 -- Spreckels Theatre - San Diego, CA
10/15 -- Boulder Theater - Boulder, CO
10/17 -- Athenaeum Theater - Chicago, IL
10/18 -- Carnegie Music Hall of Homestead - Munhall, PA
10/19 -- Warner Theater - Washington DC
10/21 -- Knight Theater - Charlotte, NC
10/22 -- The Wilson Center at Cape Fear Community College - Wilmington, NC
10/24 -- Frederick Brown Jr. Amphitheater - Peachtree City, GA
10/26 -- Capitol Theater - Clearwater, FL
10/27 -- Knight Concert Hall - Miami, FL
10/28 -- King Center for the Performing Arts - Melbourne, FL
11/5 -- Paramount Theater - Austin, TX
11/6 -- Majestic Theater - Dallas, TX
11/8 -- Brady Theater - Tulsa, OK
11/9 -- Riverwind Casino - Norman, OK
11/10 -- Stiefel Theatre for the Performing Arts - Salina, KS
11/12 -- Lyric Fine Arts Theatre - Birmingham, AL
11/13 -- Walker Theatre - Chattanooga, TN
11/14 -- Bijou Theatre - Knoxville, TN
11/16 -- Centre in the Square - Kitchener, ON
11/17 -- Michigan Theater - Ann Arbor, MI
11/26 -- Palace Theatre - North Canton, OH
11/27 -- Riviera Theatre - New Tonowanda, NY
11/29 -- Garde Arts Center - New London, CT
11/30 -- Appell Center for the Performing Arts - York, PA
12/1 -- Scottish Rite Auditorium - Collingswood, NJ
12/4 -- Town Hall - New York City, NY
12/5 -- The Wilbur Theatre - Boston, MA
12/6 -- Paramount Hudson Valley Theater - Peekskill, NY
12/8 -- Capitol Center - Concord, NH
12/9 -- Sands Event Center - Bethlehem, PA
Photo: Getty Images