Cardi B Does Not Regret Shoe-Throwing Fight With Nicki Minaj
By Peyton Blakemore
September 11, 2018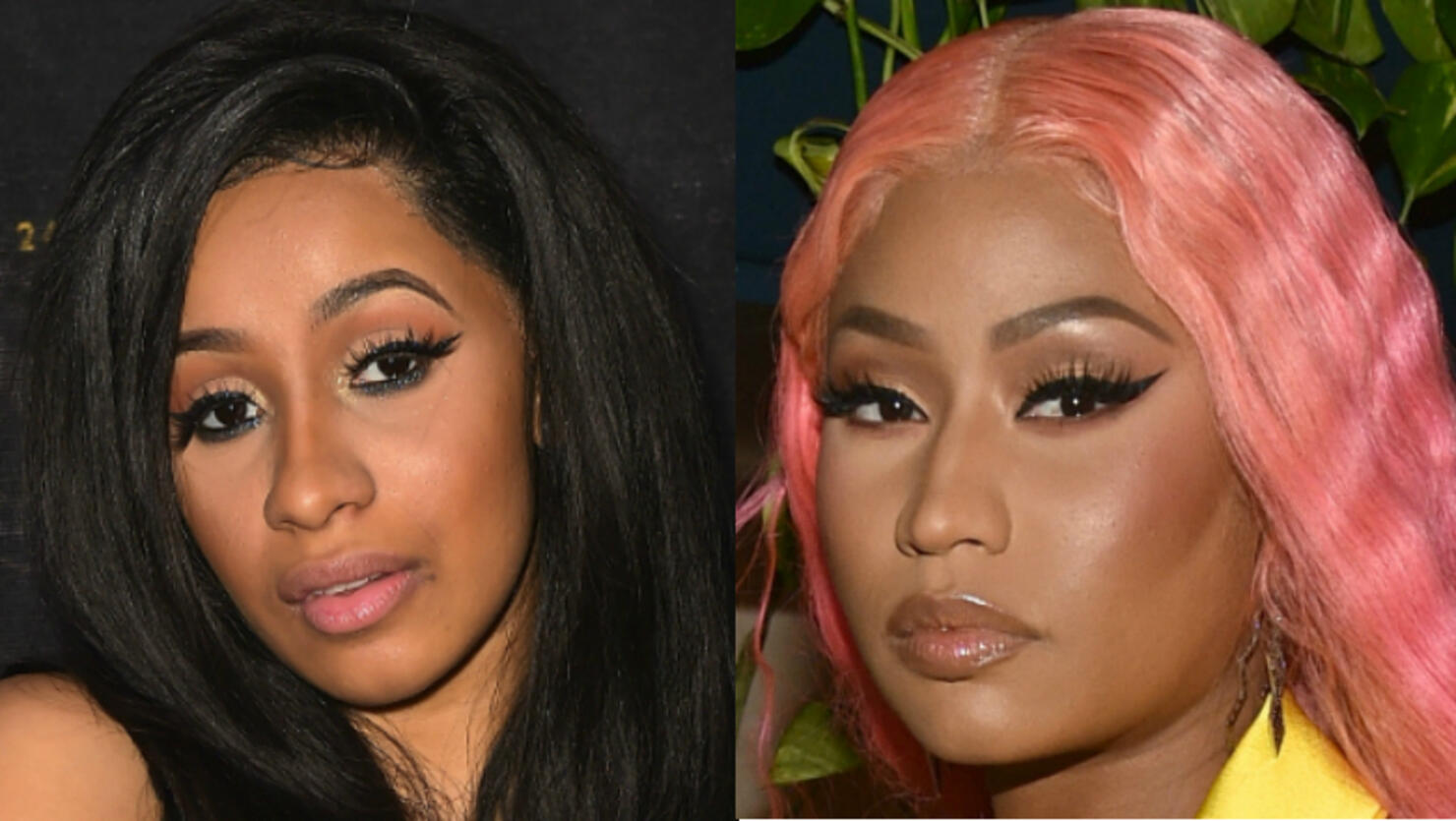 Cardi B has no regrets!
According to TMZ, the "Bodak Yellow" rapper wouldn't change a thing about her attack on Nicki Minaj at the Harper's Bazaar ICONS Fashion Week party on Friday (September 7). Sources told the site that Cardi has zero remorse for her actions because she feels she was defending her newborn daughter's honor. Adding, the 25-year-old rapper still believes Nicki was trash talking her family and would throw another shoe at her all over again.
As previously reported, Cardi was caught on camera throwing a shoe at Nicki, while being held by security. She was then photographed being escorted out of the event. The "I Like It" rapper later claimed that the brawl broke out because Nicki badmouthed her two-month-old daughter Kulture, "liked [bad] comments about [her] as a mother, [and made] comments about [her] [ability] to take care of [her] daughter."
Nicki addressed her fight with Cardi on her radio show on Monday (September 10). "The other night, I was a part of something so mortifying and humiliating to go through in front of the upper echelon … people who have their lives together," Nicki explained. "The way they passed by looking at this disgusting commotion I will never forget. I was mortified. I could not believe how humiliating it all felt … how we made ourselves look."
"I wanna say that I would never discuss anyone's child," she continued. "I would never talk about anyone's child or parenting. It's so crazy to me that people always need to make [me] the bad guy. When you have to say that I said or did something that I never said or did … I am not a clown. That's clown sh*t."
The "Chun-Li" rapper also claimed that Cardi has said both racist and sexist comments in the past and slept with DJs to get her music played. "You came into my f**in culture. I never had to bang a DJ to play my songs. You call black women roaches. Real b*tches never attack a woman. You're angry and you're sad," she said. "This is not funny. Get this woman some f**in help. This woman's at the highest point in her career and she's throwing shoes?"
Photo: Getty Images