Woman Hilariously Matches On Tinder With Thief And His Victim
By Dave Basner
June 6, 2020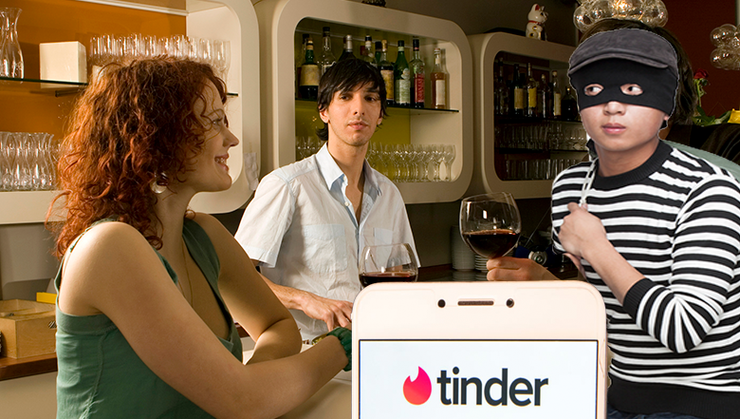 While Tinder is responsible for many successful relationships, it's also been the source for some amazing and unbelievable stories ranging from taking a date to a relative's funeral to matching with a sibling, but what happened to one woman is so incredible that there needs to be a movie about it. 
Emily Cochran was on the app this week and wound up talking to Drew, a guy she swiped right on. When he was telling her about his favorite things, Drew mentioned the flavored sparkling water Lacroix, and even said, "Coincidentally I just found a rack of Lacroix on the sidewalk. Swear on my life. Kind of took it home."
Meanwhile, Emily was also chatting up Raymond, who let her know he was a little bummed because, "I left my drinks outside for like two minutes and someone stole them." Wondering if these two pieces of a puzzle might fit together, Emily asked him if those drinks happened to be Lacroix and Raymond responded, "Lmao how'd you guess that?"
Because this was just too amazing, Emily put Drew in touch with Raymond and Drew was indeed the person who stole Raymond's drinks. So Drew and Raymond met up for what else - some Lacroix.
No word if either scored a date with Emily though.
Photo: Getty Images