Cardi B & Offset Are Back Together, He Vows No More Groupies
By Peyton Blakemore
January 31, 2019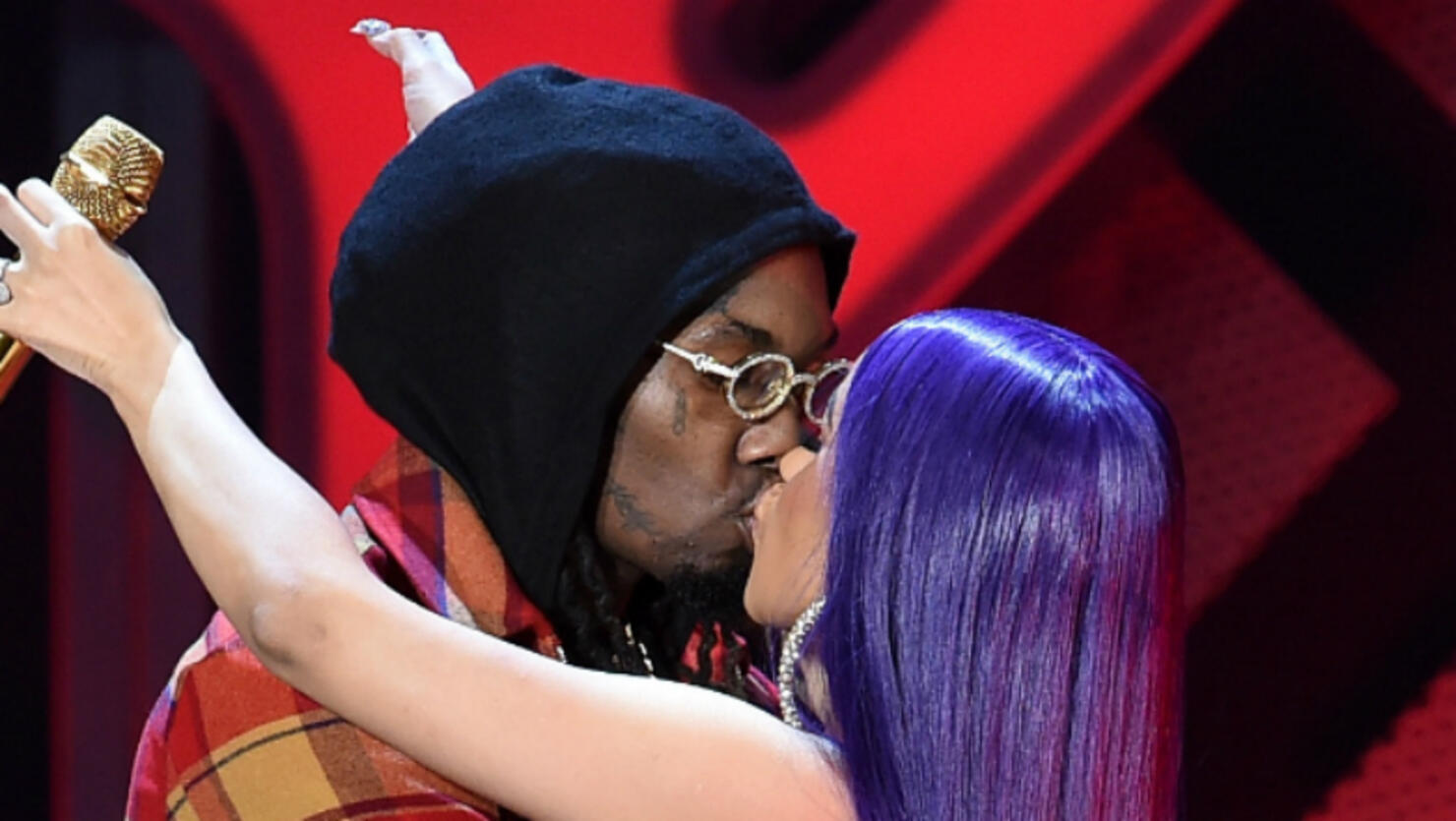 UPDATE (1:00 pm ET):
While leaving court on Thursday (January 31), Cardi confirmed that she Offset are giving their relationship another try. After a photog asked her if she's back with the Migos rapper she responded: "We're working things out, baby." Check out the footage below:
Original story:
Cardi B and Offset are back on!
According to TMZ, the "Twerk" rapper and her husband are taking steps to start living under the same roof again. Sources told the gossip site that Cardi is planning to return to her and Offset's Atlanta home, which they shared before their split, very soon after he promised to change his ways. The Migos rapper reportedly got a new phone number, in an effort to prove he's "serious about being honest and faithful," and he's implemented a "no groupies" rule. The insider added that Offset "wants Cardi to know he's serious about their marriage." His first test will be this coming Super Bowl weekend as the source said Offset has already taken steps to make sure no female fans are around him.
News of Cardi and Offset's reported reconciliation shouldn't come as a total shock. Just last week, Cardi hinted that she was missing her ex when she shared a sweet photo of Offset kissing and holding their six-month-old daughter Kulture with this cute caption: "I wanna go home." She also included a number of heart emojis.
As fans know, shortly after Cardi announced her split from Offset in December, the Migos rapper was accused of cheating on her with multiple women throughout their marriage. However, the alleged exposure of Offset's cheating ways didn't stop him from publicly begging for Cardi's forgiveness numerous times. He even crashed Cardi's Rolling Loud Festival set last month to beg her to give him and their marriage another shot.
Cardi has been open about the possibility of giving her marriage another shot. In the weeks following her split she said on multiple occasions that she was unsure of what the future held for her and the rapper. She even defended him after some of her fans began slamming him following news of his alleged cheating. "I don't want people to keep doing f**k sh*t, saying f**k sh*t. Violating my baby father is not going to make me feel any better because at the end of the day that's still family," Cardi told her fans in a two-part Instagram video. "Unfortunately we going through things and it's not private, it became public and I just want things to die down. I just need time so we can see eye-to-eye. I can't predict the future. I don't know. But, the whole coming at my baby father bullsh*t — that doesn't make me feel any better... Respect my wishes. I love y'all so much."
Cardi is up for several iHeartRadio Music Awards this year, including fan-voted categories like Best Fan Army presented by Taco Bell and Best Music Video. Fans can vote via Twitter using the appropriate category and nominee hashtags, or by visiting iHeartRadio.com/awards through March 7th (March 13th for Best Fan Army). Find out who will be taking home an award this year by tuning into FOX on March 14th where the show will be broadcast live from the Microsoft Theater in Los Angeles from 8-10pm ET/PT.
Photo: Getty Images