Sammy Hagar Is Rooting For Van Halen Reunion With Michael Anthony
By Andrew Magnotta @AndrewMagnotta
February 27, 2019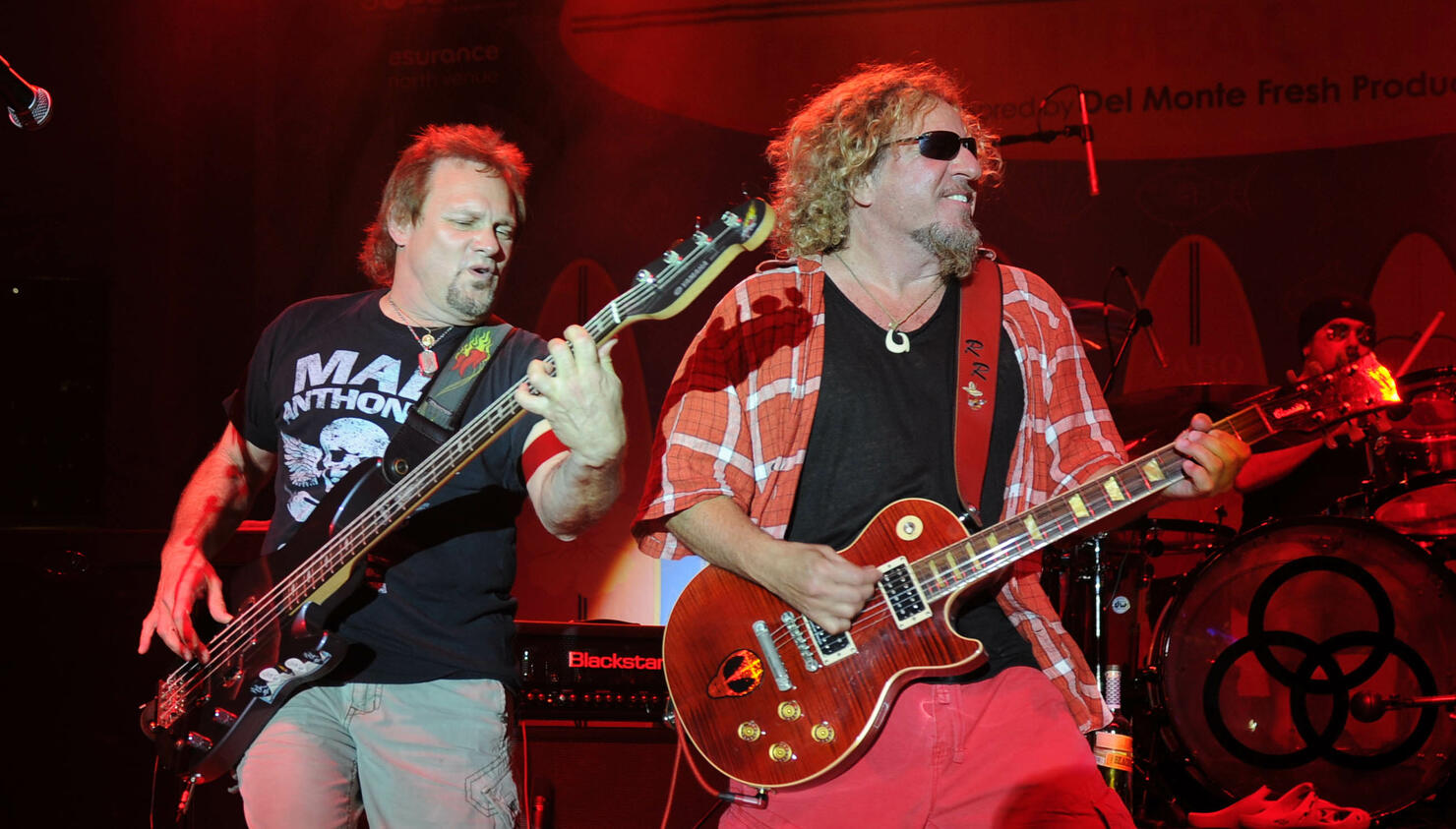 Sammy Hagar would apparently put his current band with Michael Anthony — The Circle — on hold if the former Van Halen bassist indeed gets the call to reunite with his old band mates.
Rumors of a new Van Halen tour began circulating last fall, picking up steam around Christmastime when a source claimed that Anthony might be returning to the band for the first time since 2004.
While Anthony himself has denied that he's been contacted by Van Halen, Hagar last month contradicted the bassist, saying that someone from VH's team got in touch with the bassist last summer to see if he would be interested in a reunion. Hagar added that Anthony hasn't heard anything since then.
"There is no confirmation about a VH tour," Hagar told Talkin' Rock in a new interview. "But Mikey is my dearest friend in the world. He's my favorite bass playing and singer on the planet to be in a band with. And we will continue to be in a band our whole life. But if there was an opportunity for him to go play in Van Halen again, just to mend that up, just to keep that sour note from being in his head for the rest of his life, he has my blessing."
Hagar for years advocated for a full-scale Van Halen reunion, featuring Anthony, himself and David Lee Roth. But he said he was no longer interested after neither Alex nor Eddie Van Halen reached out to him on his 70th birthday.
Regardless of his own feelings on the reunion matter, Hagar still hopes his bassist will get the closure he needs, and he'll go out of his way to accommodate it.
Hagar added that he would take time off to allow Anthony to return to Van Halen.
"We've already talked about it," Hagar added. "But there is nothing confirmed. I can tell you straight up right now, there has been nothing confirmed. ... I ain't gonna say it is or isn't, because it's not my place."
Sammy Hagar & The Circle recently released the first single, "Trust Fund Baby," for their upcoming album, Space Between, due out May 10.
Photo: Getty Images