Guns N' Roses Will Focus On Writing New Music This Fall
By Andrew Magnotta @AndrewMagnotta
April 8, 2019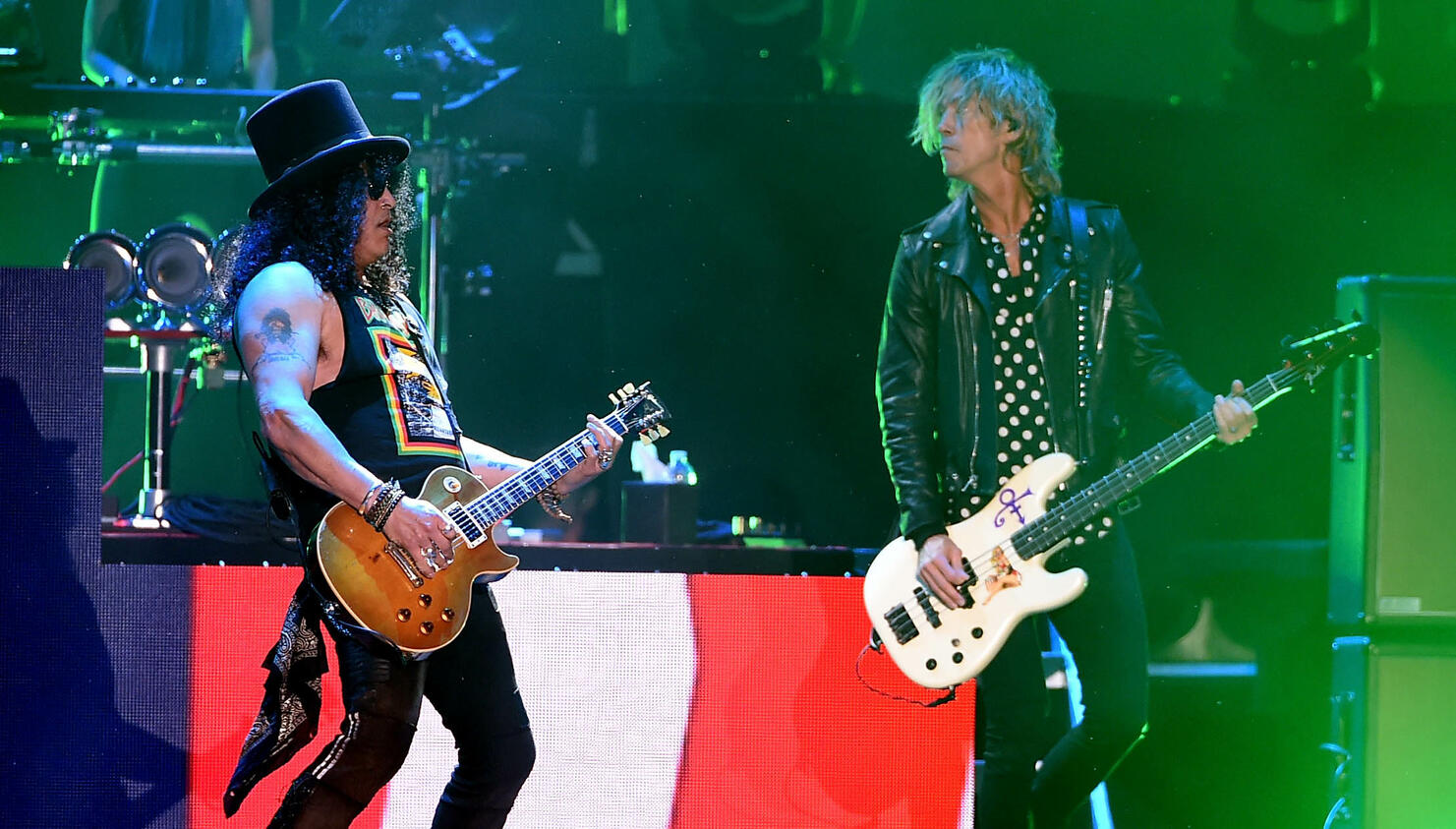 We can finally stop speculating on when Guns N' Roses is going to begin working on its new material as a group.
Slash says the plan is for the band to get into the studio to "focus" on new music in October, after it completes some touring obligations.
The subject of the revamped version of GNR doing a new album began to come up as the reunited members, Axl Rose, Slash and Duff McKagan, professed their satisfaction with the dynamic of the band and their investment in its future as a real band.
Since this past summer, Slash, McKagan and guitarist Richard Fortus have confirmed to varying degrees the band's intension to write new songs after spending two years of the "Not In This Lifetime" tour playing music from GNR's past.
Slash has been busy all year touring on his latest album, Living The Dream, with Myles Kennedy And The Conspirators. He recently told a Chilean radio station that once his solo tour is done, he has a "small tour in October" with GNR. He added that despite, GNR having a wealth of song ideas, nothing has really been put under the microscope by the band.
"...[T]here's been so much talk about this Guns N' Roses record, which we haven't actually done anything with," he said (via Blabbermouth). "So we're gonna sort of focus on that."
The guitarist then said he will explore doing another album with the Conspirators if possible, noting he already has some material ready.
McKagan, whose new solo album Tenderness, is coming out May 31, has called the new song ideas GNR has "real" and "magnificent."
The bassist also compared the band's current state to what it was like before Appetite for Destruction was released. He says there's no outside pressure on the band to do anything new; all the motivation is coming from the members' drive to be creative.
Photo: Getty Images