Mark Hoppus Clears Up Tom DeLonge Reunion Rumor
By Katrina Nattress
June 2, 2019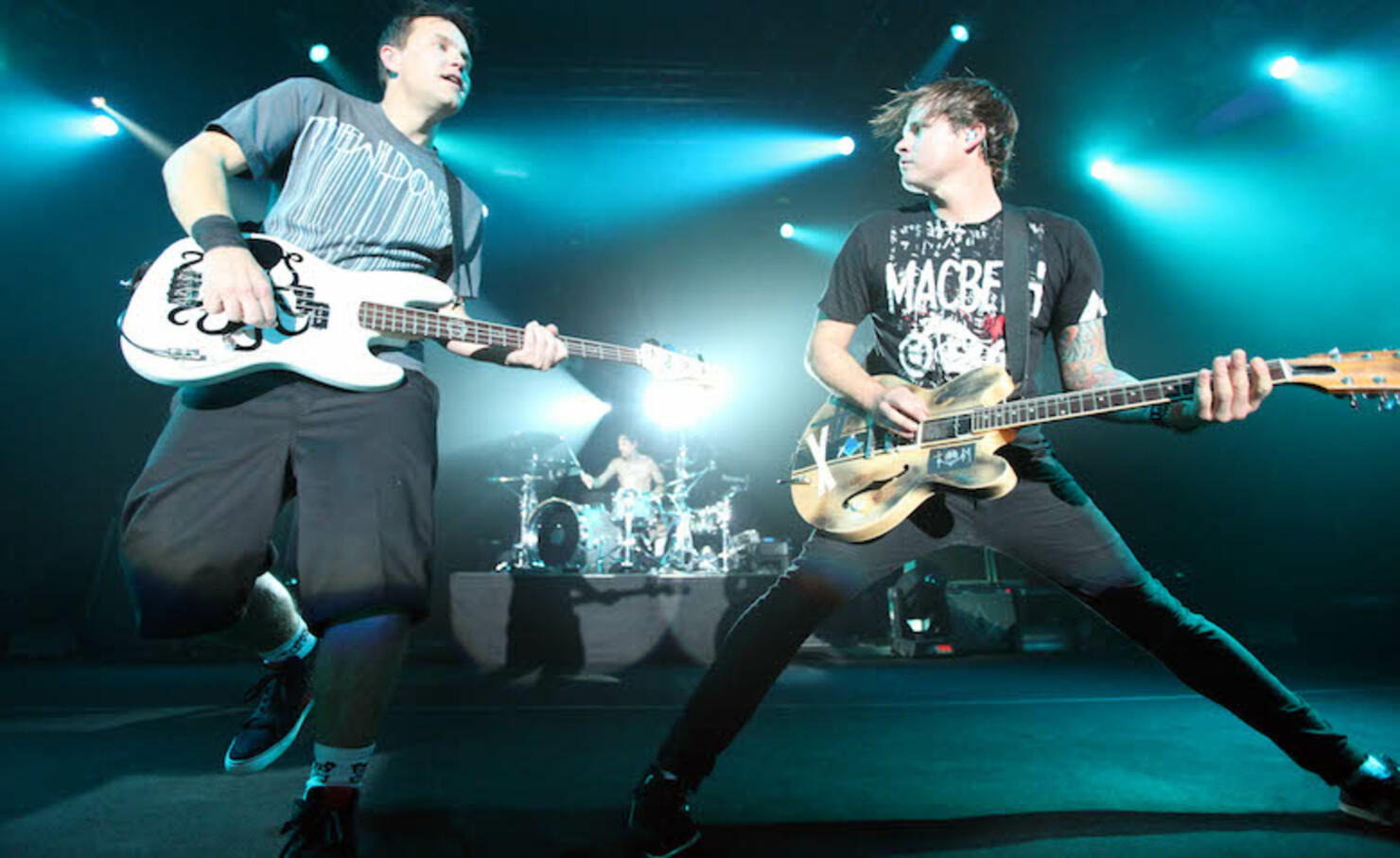 Blink-182 has had fans on an emotional roller coaster all year. Interactions between Travis Barker and Tom DeLonge got our hopes up for a reunion, but they were quickly shot down. Then, just last week Tom really got us excited when he stated that he has been in direct contact with his former bandmates about rejoining at some point in time. When the former guitarist celebrated the pop punk veterans' seminal album Enema of the State turning 20 on Saturday (June 1), we thought the reunion was all but inevitable. But then Mark Hoppus squashed our dreams. Again.
"There is not any talk of that right now," he said of the reunion. "I mean, I'll never say never to anything, but that is a completely unfounded rumor at this point," he said during a recent interview. UGH.
Though fans are yearning for the core lineup to get back together, they're also anticipating new music from the current lineup, which includes Matt Skiba. We epically failed at predicting their new album was coming out this week, after Travis made remarks that we'd definitely get it by blink's Warped Tour appearance in late June. Hoppus had an answer for that, too.
"There is not an exact date. It is coming out this summer. I was just on the phone earlier today with Ron Perry, who's the head of our label, and we are figuring out the exact launch date. But we are finalizing mixes right now, we have about half the album mastered, and the announce on when the album will be released will be forthcoming."
One thing fans can for sure get excited about is the band's upcoming co-headlining tour with Lil Wayne.
Photo: Getty Image