Sharon Osbourne Admits To Being 'Mean B***h' To Ozzy's Former Collaborators
By Andrew Magnotta @AndrewMagnotta
July 12, 2019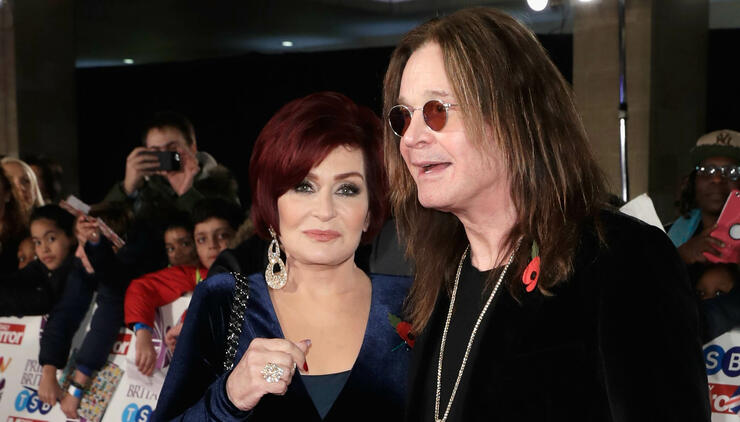 Ozzy Osbourne's former bassist and collaborator Bob Daisley has drawn more fire from Sharon Osbourne but not for anything he's done recently.
In a recent interview with Celebrity Access Encore, Sharon addressed the decades-old feud with Daisley when she was asked if Ozzy's post-Black Sabbath band was intended to be a band project.
"Never, never, never," Sharon emphasized. "The bass player, Bob Daisley, has said that over the years. He's a sad old f--k that played on two of the greatest albums in the genre, and he can't get over the fact that we didn't use him further. Like it was, 'Goodbye. See ya.' And he's never gotten over it. And several lawsuits later — he tried to sue us three times — each time thrown out of court. Thrown out of court three times. He's tried to change history, and it just won't fit. It was never a band. There's no way. It was Ozzy Osbourne."
While Ozzy and Sharon tend to be on the right side of the law in disputes with his former band members, the couple has left no shortage of spurned musicians in its wake, just ask Jake E. Lee or Don Airey.
Daisley and drummer Lee Kerslake sued the Osbournes multiple times over royalties and album credits for their work on Ozzy's first two solo albums, Blizzard of Ozz and Diary of a Madman. Legal action by the rhythm section eventually prompted Sharon to have bass and drums for those two albums re-recorded entirely for reissues in 2002.
Daisley and Kerslake's performances were restored on ensuing reissues of the records. But Sharon agreed while speaking with Celebrity Access that she can be a "mean bitch," and that attempting to delete the pair's contribution to music history was "just to teach [Bob] a lesson."
Daisley has said in the past that he, Kerslake and guitarist Randy Rhoads were initially led to believe they were part of a band called Blizzard of Ozz featuring Ozzy as its front man. While the band mates agreed Ozzy should get a larger share of the royalties, Daisley says they made a mistake by working on two albums with Ozzy without a contract. Daisley and Kerslake were fired before they could get an agreement in writing.
As Sharon acknowledges, album credits in Ozzy's career are subject to change, depending on the status of a particular player with the Osbournes at a given time. Rhoads authored most of the music and rough arrangements during his tenure with Ozzy, while Daisley wrote nearly all of the lyrics on those first two albums, including the words to hits like "Crazy Train," "Suicide Solution," "Mr. Crowley," "Over the Mountain" and "Flying High Again."
While Daisley's last lawsuit was indeed dismissed in 2017, the bassist said the following year that he settled the dispute out of court. Furthermore, he has said he harbors no hard feelings towards Ozzy.
"I don't burn bridges — I don't hate people," Daisley said, when asked if he would work with Ozzy again. If there was a way to do it where we could work something out in a sort of nice way, I wouldn't say it's completely out of the question. It's a possibility, I suppose, depending on the circumstances on how they sell and offer it."
Photo: Getty Images
Chat About Sharon Osbourne Admits To Being 'Mean B***h' To Ozzy's Former Collaborators