Cardi B Throws 'Lit' 1st Birthday For Kulture Despite NYC Power Outage
By Katrina Nattress
July 14, 2019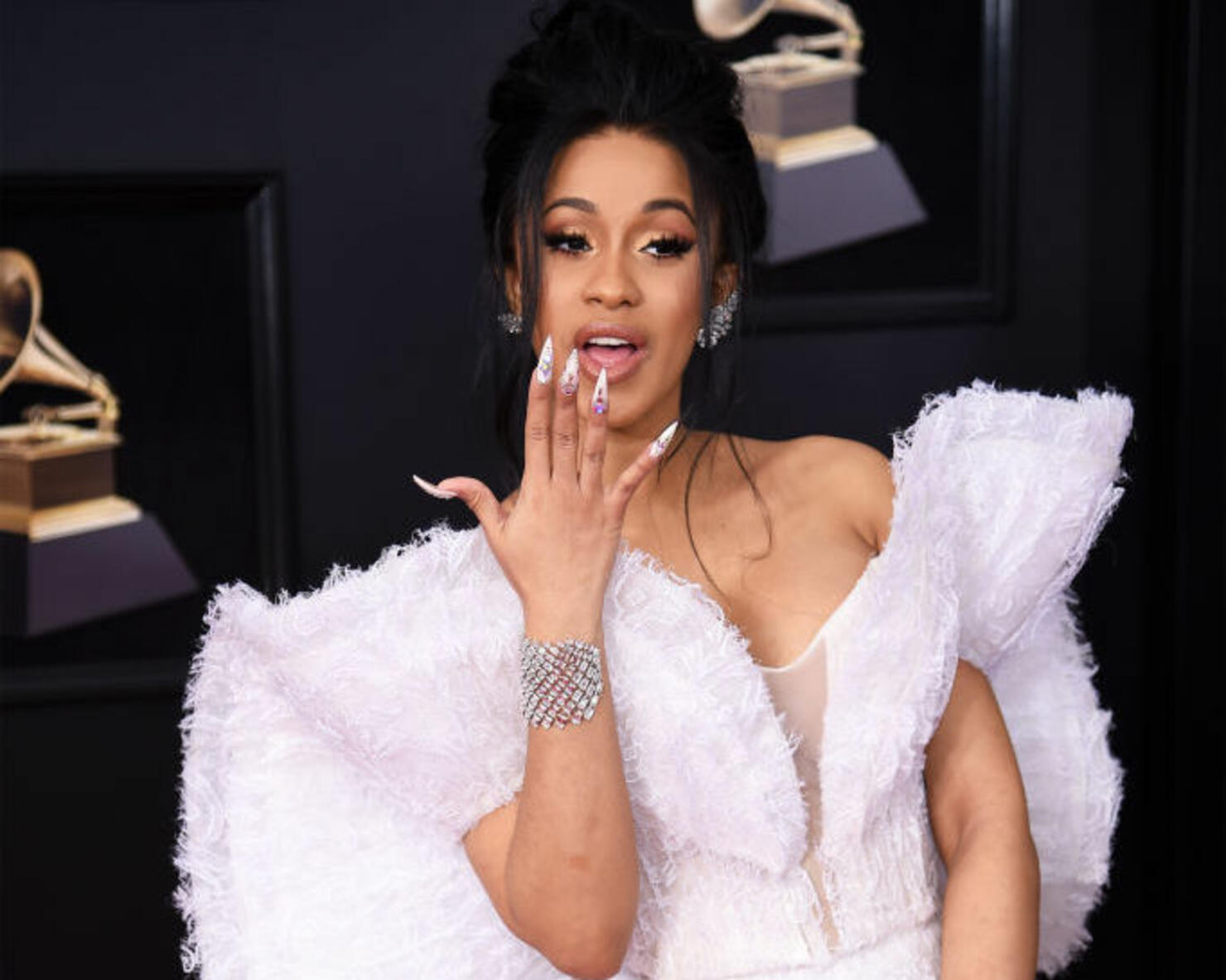 Cardi B and Offset's daughter Kulture celebrated her first birthday on Wednesday (July 10), and all week the "Press" rapper has been posting about her little one on social media — proving she's spared no expense for the milestone birthday. She bought Kulture her first chain — a blinged out necklace featuring the characters of Word Party, and educational children's show — that cost a whopping $100,000, but the real celebration went down on Saturday (July 13), when the proud parents hosted a party that reportedly cost $400,000.
Cardi shared glimpses of the extravagant event on her Instagram story, showing off a colorful arrangement of sweets, treats, and of course Word Party cakes, and a collection of rainbow balloons clinging to the ceiling. Unfortunately, a power outage affected a swath of Manhattan that night (Jennifer Lopez had to reschedule her concert) but in an Instagram video a near voiceless Cardi describes the party as "lit," despite the blackout. She explains that even though there was no music or lights for an hour, everyone still had fun. Thankfully, the power came back just in time to cut the cake.
"The fact that I wanted my daughter party in 42nd street instead of Jersey and to my f**king luck New York had a power outage right on that Deum area!! B**CH THE DEVIL! 😒😒😒😒😒but WOW how a negative situation turn into a LITUATION !!!" she captioned the video. "Omg I had soooooo much f**kin fun and my daughter as well .Thank ya sooo much everybody that came ,I know my daughter won't remember this day but when she older and have her kids this will be a good story to tell lols.I will be daydream this day for ma long ❤️❤️❤️❤️.Ok I'm exhausted nobody hit me till like 2pm😩."
Leave it to Cardi and Offset to keep the party going during a massive power outage. #parentinggoals
Photo: Getty Images