Miley Cyrus & Kaitlynn Carter Grab Lunch In LA With Singer's Mom
By Regina Star
August 18, 2019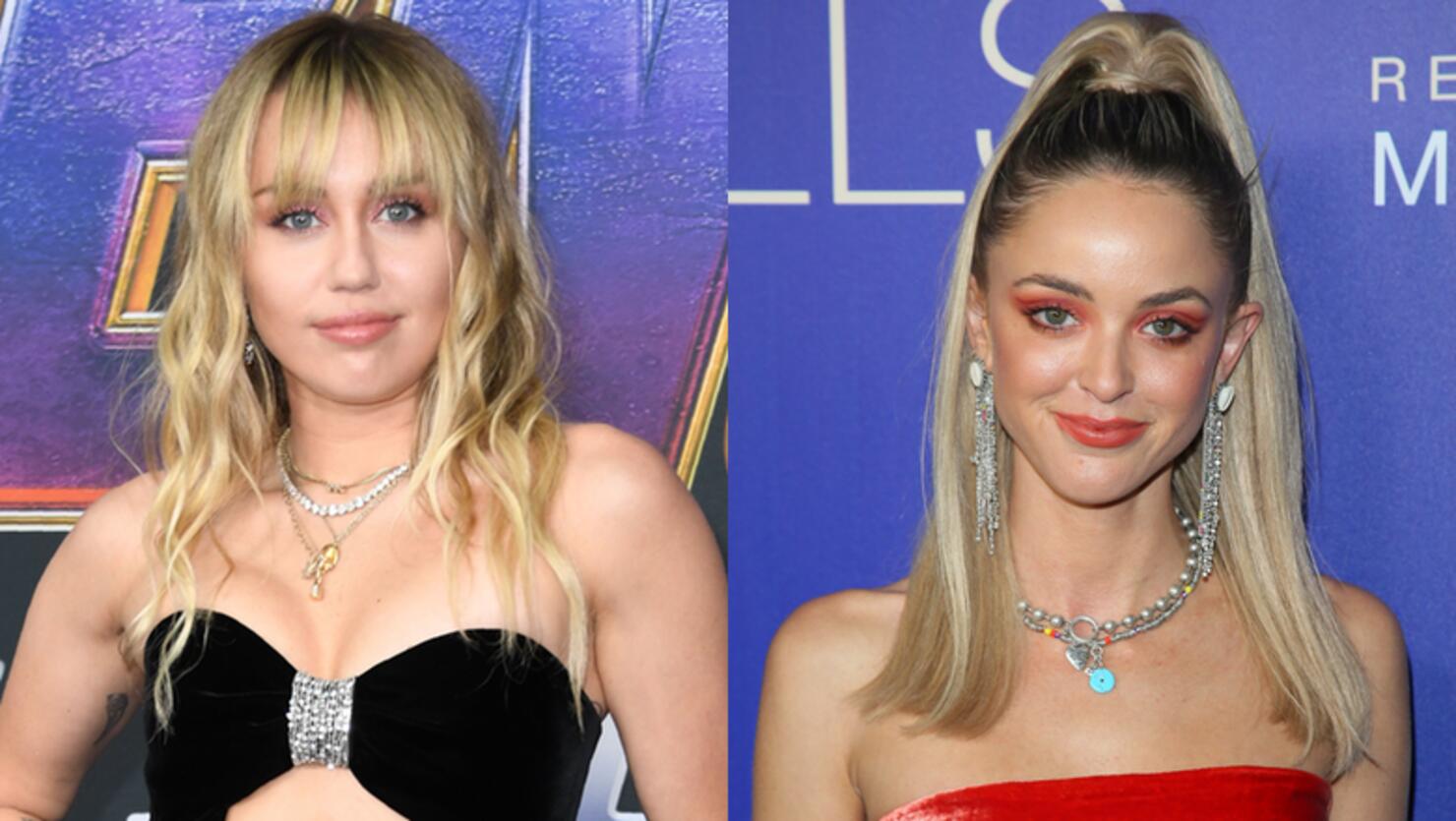 Miley Cyrus and Kaitlynn Carter are still hanging out.
According to Us Weekly, Brody Jenner's ex dined out with the "Mother's Daughter" musician and her mother, Tish Cyrus, out in Los Angeles this weekend. Per the celebrity gossip outlet, Cyrus' mom drove the trio out on Sunset Boulevard in West Hollywood to grab a bite to eat at BOA Steakhouse.
It's the second time Carter and Cyrus — who are reportedly in a no-labels-attached relationship — have been spotted together since the 26-year-old separated from husband Liam Hemsworth on August 11. The pair were previously spotted in LA on Wednesday (August 14) as well.
The day before the songstress' separation from the Australian actor was announced, she and the blogger were pictured kissing each other during their vacation in Lake Como, Italy, last weekend. Cyrus' breakup came just a week after Carter and Jenner's split after their marriage was reportedly never legitimized.
Despite the ongoing PDA, Jenner came to his ex's defense amid the backlash she received for her involvement with Cyrus.
Hemsworth and Cyrus, who secretly tied the knot in December 2018, have since addressed their split via their respective Instagram accounts. "Don't fight evolution, because you will never win … change is inevitable," Cyrus wrote at the time, as Hemsworth responded days later, wishing her "nothing but happiness" amid their separation.
On Friday (August 16), Cyrus appeared to address her breakup from Hemsworth on an emotional send-off ballad titled "Slide Away." In it, she sings: "Move on, we're not 17/ I'm not who I used to be. You say that everything's changed/ You're right, we're grown now."
Photo: Getty Images