Taylor Swift Confirms She'll Be Re-Recording Her Earlier Songs
By Lindsey Smith
August 21, 2019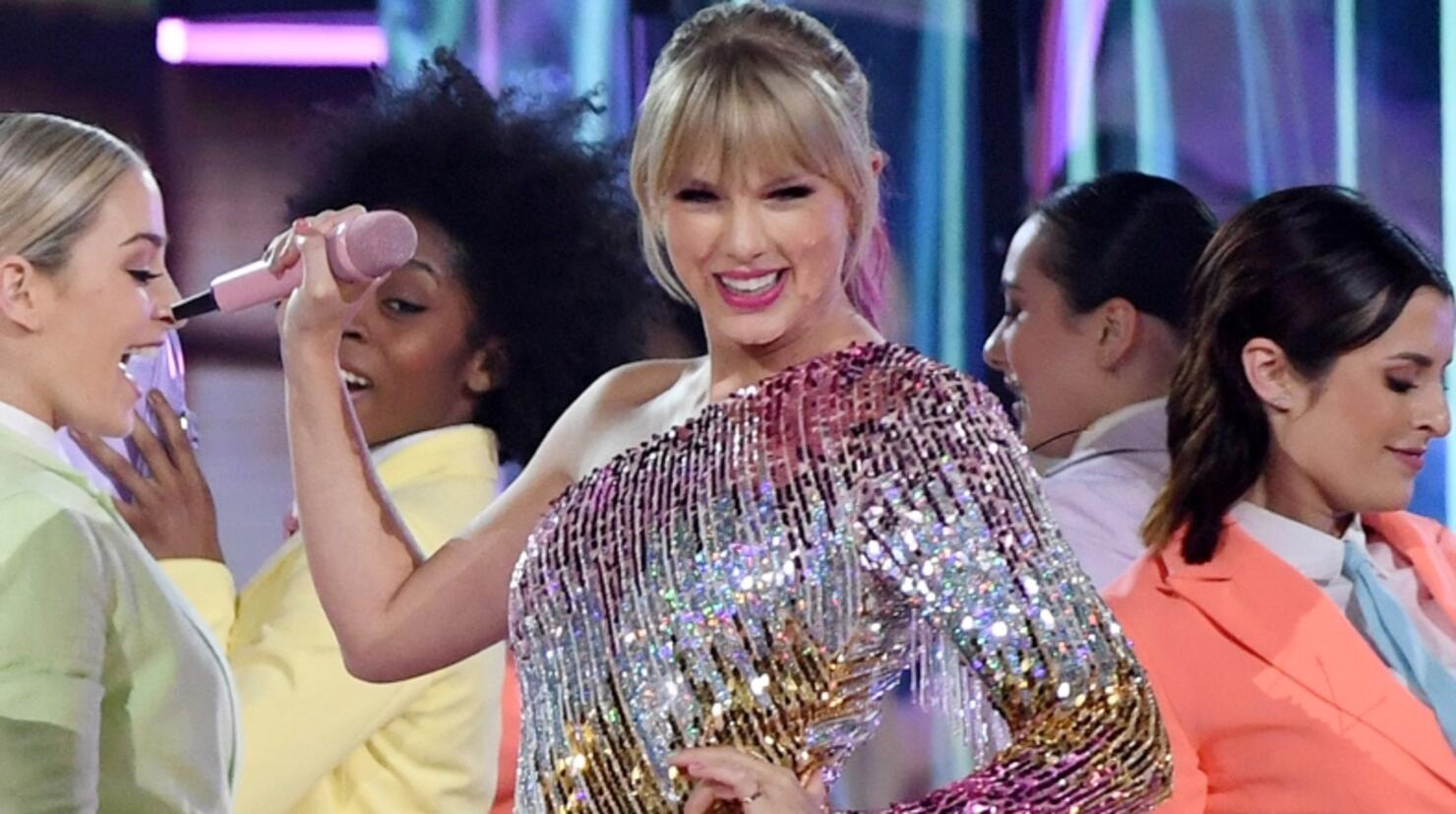 SOUND THE ALARM, STOP THE PRESS, FIND A PAPER BAG TO BREATHE INTO!
Taylor Swift confirmed that she is planning to re-record her earlier songs and I truly have no idea how to handle myself, like talk about a generous QUEEN!
The "You Need To Calm Down" singer revealed in a new teaser (as reported by Broadway World) for her interview with Tracy Smith of CBS Sunday Morning that she has plans to re-record her older songs on her new label Republic Records. Okay, but imagine for a second 2019 Taylor Swift recording "Fifteen" or "A Place In This World" or "The Best Day" — someone hand me an oxygen tank!
When inquiring as to whether the 29-year-old songstress would re-record her previous songs the pop superstar responded, "Oh yeah." "That's a plan?" Smith asked to confirm and Swift replied, "Yeah, absolutely." OH. EM. GEE.
The full interview will air this Sunday (August 25) on CBS at 9 a.m. ET.
If this wasn't exciting enough, the "Lover" singer also just dropped the photos of her highly-anticipated clothing collection with fashion designer Stella McCartney. The clothes feature song names and some unreleased lyrics as well.
Swift's seventh studio album, Lover, and her first on Republic Records, will be out this Friday (August 23). 
Fans can tune in to hear Taylor talk about all things Lover on Friday, August 23rd at 8pm ET/5pm PT on iHeartRadio Pop, Hot AC and AC stations, as well as on Taylor Swift: Lover Radio on the iHeartRadio app. And in case you missed anything, Swifties can hear the special on Taylor Swift: Lover Radio every 30 minutes, all weekend long.
Photo: Getty Images