Hell and Gone Asks: Did Janie Ward Even Die At The Party?
By Diana Brown
August 27, 2019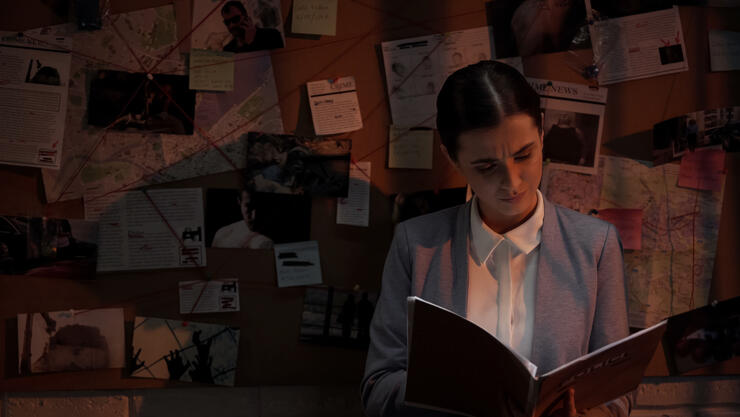 Hell and Gone season two is taking a close look at the case of Olivia "Janie" Ward, a sixteen-year-old girl who fell off a porch at a party and died. Since her death in 1989, the numerous inconsistencies in the autopsies and witness stories, as well as Arkansas' lingering suspicions of corruption at the highest levels of government, have led to multiple exhumations, accusations, and articles trying to find out what really happened to Janie. Did she really break her neck falling off a short step? Or was she killed by a fellow student with a baseball bat to the face, or drowned in the river? Was her murder covered up by order of then-governor Bill Clinton to help his friend, a judge in Marshall, protect his daughter? The questions continue to mount. In this episode, host and investigator Catherine Townsend focuses on the timeline. What happened From the Party to the Parking Lot? 
In previous episodes, we learned that there were a lot of people at this party, classmates of Janie's. They said that Janie fell at the same time everyone found out that the police were on the way to break up the party. In the chaos to hide drugs and alcohol, and get out of there, only a few people stopped to help Janie. Gary Don, who had provided the alcohol to the underage teenagers, said he saw Janie fall, along with a cheerleader named Sarah. Janie was loaded into the back of her classmate Ron Rose's pickup truck, and taken into town accompanied by Sherry and Kim. "From reading witness reports, we had been assuming that the truck went the most direct route, which would be to the left out of the driveway," Catherine tells us. "Ron Rose, Sherry, and Kim all said that they didn't make any stops between the cabin and the bank parking lot, and that they went there because of its proximity to the ambulance service." But when Janie's father, Ron Ward, got a forensic expert and investigator named Richard Walter involved, he heard a completely different story. He went up to the cabin where the party took place with Gary Don. "In a private conversation, Gary Don told Richard there was some sort of conflict between Sarah and Janie that then got out of hand," Catherine says. 
"They decided to get rid of Janie," Richard tells Catherine. "Instead of going the shortest way back to town and to the hospital...They turned right...through a hill, dale, valley, muddy spots...Then we also had to forge a creek that ran across the road." Early on, we learned that one of the first things that made Ron Ward suspicious about Janie's death was that at the morgue, there was sand all over her body, "even under her bra strap," and that her clothes were wet. "She wasn't dead when she left the party," Richard says flatly. "Somewhere before she got back to town, though, she was dead." He says it's believed that they stopped, put her in the creek, beat her further to make sure she was dead, and then drove back to town. "Allegedly, the driver of the pickup then drove through a car wash with her in the back, and then they called the police." That would help explain Janie's sandy, wet clothes and why multiple witnesses said they saw a puddle of water under Ron Rose's truck in the bank parking lot.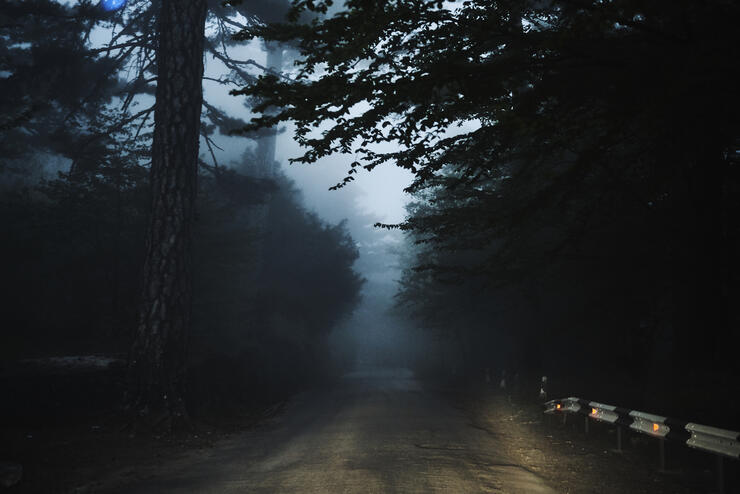 It seems clear that something shady is going on - why take the longer route into town unless there were ulterior motives? As it turns out, there might have been a very good reason: "In the mayhem of leaving the party, there was a car accident reported," Catherine says. Sherry's statement to the police said another student named Brian had turned left out of the driveway and then ran his truck into a tree, blocking the road. "Was the truck diverted to the right," Catherine asks, "or was this another delay in getting Janie to help?"
The more digging Catherine does, the more questions she has. Was Janie murdered by her classmate, or did a grieving father's obsession produce a cloud over her investigation that can never be completely dissipated? Listen to the episode to find out more about the mysteries of Janie's case, Ron Ward's tense conversations with his cousin Steve, who owned the cabin, and get a shocking update on the 2004 murder of Rebekah Gould, the case the first season of Hell and Gone was dedicated to. 
If you want to be sure you're listening to the podcasts everyone else is checking out, iHeartRadio has you covered. Every Monday, iHeartRadio releases a chart showing the most popular podcasts of the week. Stay up to date on what's trending by checking out the chart here. There's even a chart just for radio podcasts here, featuring all your favorite iHeartRadio personalities like Bobby Bones, Elvis Duran, Steve Harvey and dozens of others.
Photos: Getty Images
Chat About Hell and Gone Asks: Did Janie Ward Even Die At The Party?