Firing Ozzy Osbourne Was Worst Day Of Geezer Butler's Career
By Andrew Magnotta @AndrewMagnotta
September 10, 2019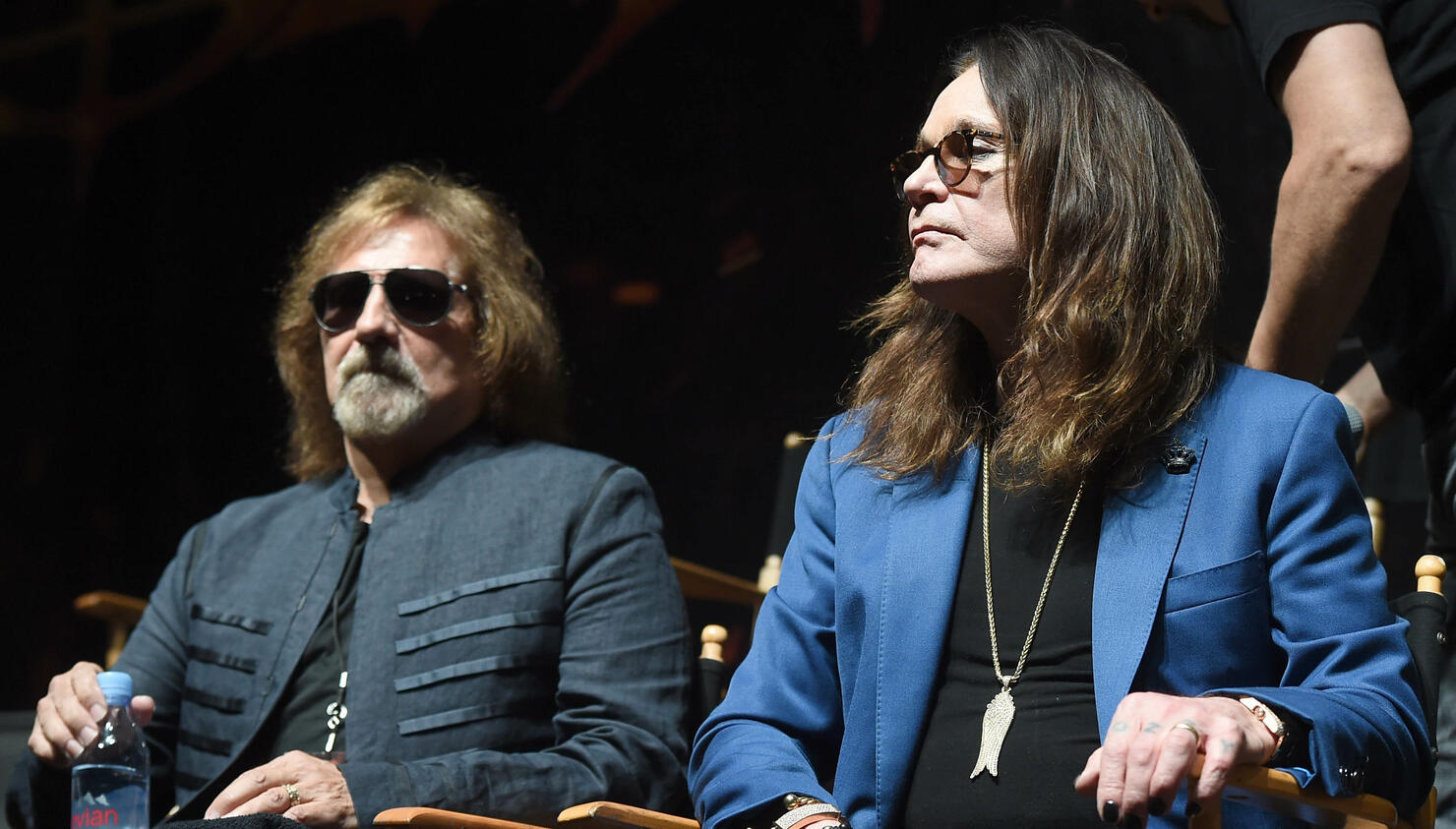 Black Sabbath bassist Geezer Butler recently recalled one of the darkest days of his career: firing Ozzy Osbourne.
The Rock and Roll Hall of Fame band parted ways with Ozzy in 1979, shortly after the release of its biggest critical failure with Osbourne in the band, the ironically titled Never Say Die! (1978).
"The lowest point was Never Say Die," Butler told Guitar Magazine. "There's a couple of instrumentals on there, some filler, and things were not the same anymore with Ozzy by then. That's the album I wasn't really happy with."
During a Kerrang! interview this summer, Butler recalled being "in tears" when the band finally canned its longtime singer.
"It was like our group of best friends — these brother we always wished we'd had — was falling apart," he said. "It didn't feel like a musical band, more like a family that went on the road making music and enjoying things together. I never thought one of us could ever leave or be fired. By the end of the '70s, it just wasn't working anymore for the four of us. I don't know if that was down to drugs or booze or whatever. We were just falling apart."
Ozzy briefly quit Black Sabbath in 1977 with eyes on launching his own band, but he had a change of heart days before Black Sabbath was scheduled to being recording its next album.
Guitarist Tony Iommi, drummer Bill Ward and Butler had been working on new music with another singer when Ozzy returned. But Ozzy refused to sing any of that material, forcing the band into rewrites and several months of unproductive studio time.
By the time the Never Say Die! tour was over, Black Sabbath had been repeatedly blown off the stage by main support act Van Halen, and the Sabbath's drug problems were at their worst. Ozzy, as usual, was leading the way in terms of substance abuse.
As the band started writing again, Ozzy was at his most difficult and the band agreed to fire him, with Ward breaking the news personally to the Prince of Darkness.
Both Ozzy and Black Sabbath thrived creatively during the first several years of their divorce. Sabbath partnered with Ronnie James Dio and released two consecutive classic metal albums, Heaven and Hell and Mob Rules.
Meanwhile, Ozzy helped heavy metal crossover to the mainstream with a string of solo hits and became an icon in his own right.
While Black Sabbath officially retired in 2017, Ozzy, Butler and Iommi have all expressed interest in bringing the band back for the 2022 Commonwealth Games in their hometown of Birmingham, England, for one last gig with Ward, if possible.
Photo: Getty Images