Granger Smith Gives Emotional Update 3 Months After Son's Tragic Death
By Paris Close
September 16, 2019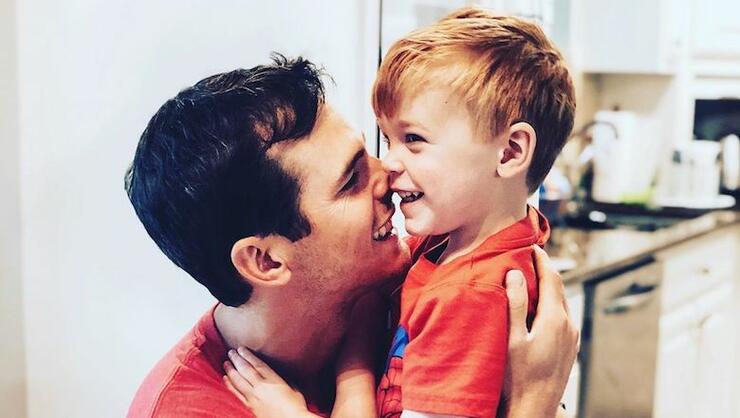 It's been three months since Granger Smith suffered the loss of his 3-year-old son, River, who passed away in a tragic drowning accident in June. Now, in his first Instagram post in over a month, the country musician has given fans an update on his emotional well-being since the tragedy occurred.
"I haven't said much on socials lately," the 40-year-old musician wrote Saturday (September 14). "It's not that I don't have anything to say, it's more that most things just don't seem important enough to share. We all know that social media has become a mask…a highlight reel per say [sic], that we can hide behind and appear to promote our best moments of our best days. Eh…that stuff doesn't matter."
Smith went on to explain that he no longer finds meaning in putting on the "mask" of social media to "hide behind and appear to promote our best moments," but enjoys making videos with his family, including wife Amber, and their two children — daughter London, 7, and son Lincoln, 5. "I can turn on the camera and talk like we're just friends in the same room. No mask," he continued.
"Amber has continued to post on her socials and I'm blown away by her ability to be so real, raw and engaging in her captions and pictures," Smith adds, referring to her efforts to keep River's legacy alive. "Once upon a time I had the way with words in our relationship, but now I'm letting her speak for us both. We certainly see the world with our masks off now."
"Life is a storm. Realizing that makes it easier to be grateful for the rays of sunshine," he concluded.
Since River's passing, the couple have shared life updates and multiple tributes in his honor. Last month, it was revealed that the Smiths had also moved out of the home where their son drowned.
Photo: Instagram/Granger Smith
Chat About Granger Smith Gives Emotional Update 3 Months After Son's Tragic Death