Crazy Ex-Girlfriend Crashes Wedding, Causes Drama
By Dave Basner
December 11, 2019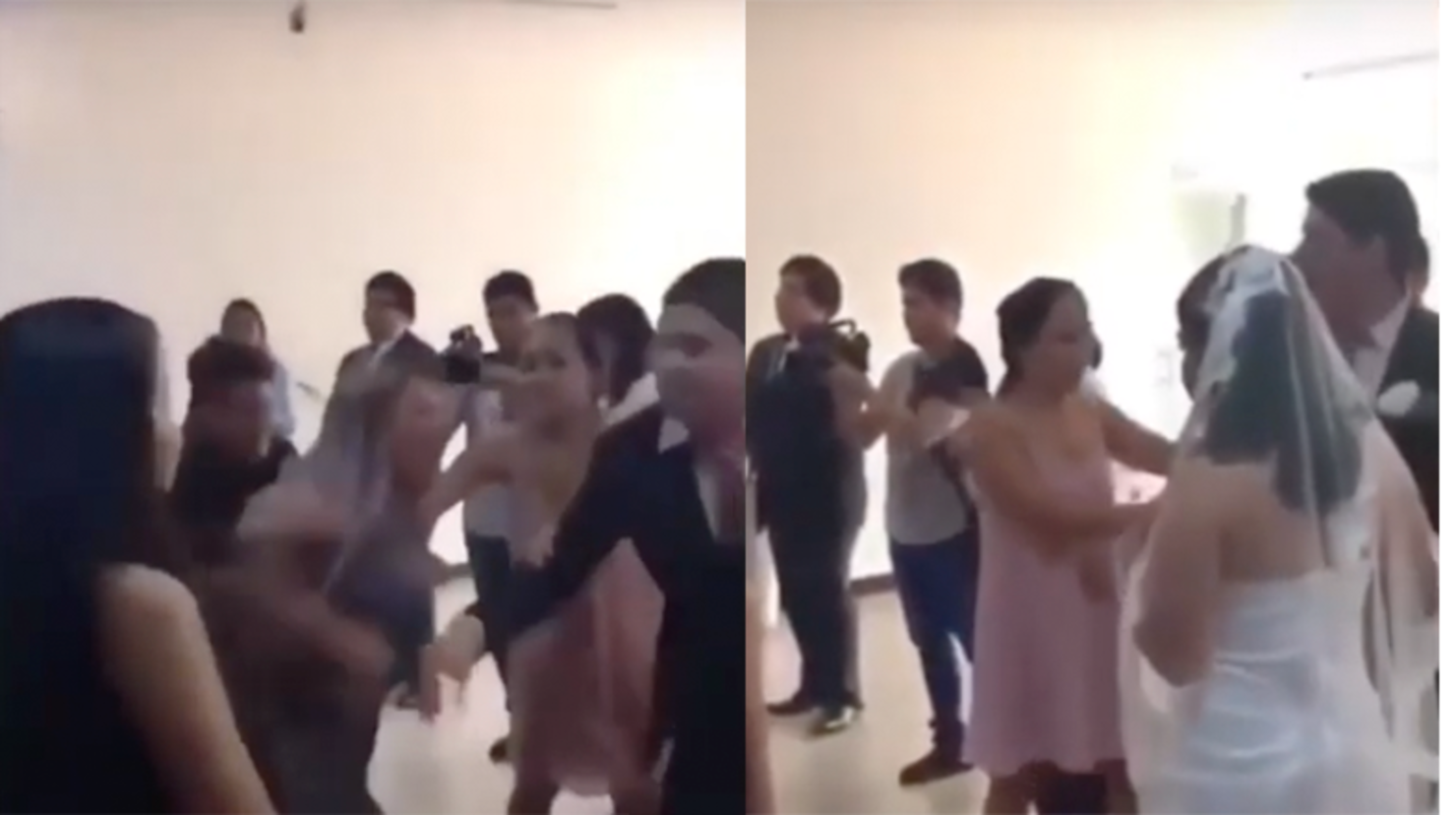 Weddings are always memorable and not just for the people getting married, but for the guests as well. Witnessing the matrimony of two people in love is something hard to forget, but some weddings are unforgettable for other reasons. Maybe it's the bride's dress or an adorable speech or some kind of family drama, there are just certain things that can happen that have some weddings just stand out. That was definitely the case with one recent nuptial and it was all caught on camera.
Everything seemed to be going smoothly at the ceremony until screaming started from outside of the venue. The footage begins as the woman responsible for the yells storms into the room calling the groom's name. She approaches the newlyweds and even though two men hold her back, she is still able to get close enough to slap at her ex as he guards himself from her blows. She is then pulled away and removed.
No word on how real the video is. It seems to be legit based on the groom's surprised reaction, but it's strange that none of the guests seem surprised by the interruption.
Photo: YouTube