Ronnie Wood Proclaims Rolling Stones "Indestructible," Eyes New Album
By Andrew Magnotta @AndrewMagnotta
December 23, 2019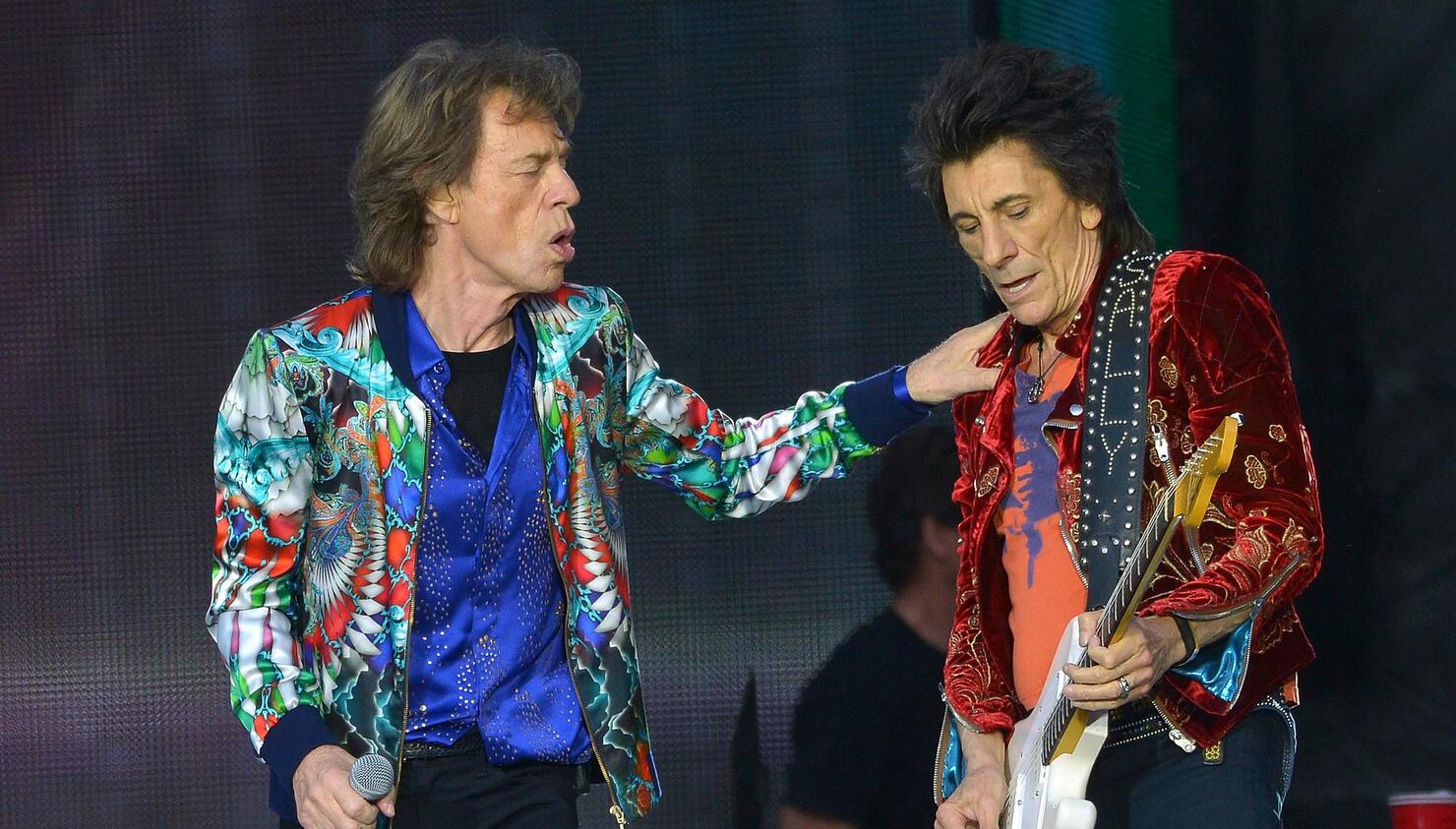 The Rolling Stones are feeling pretty good about things after wrapping up their 'No Filter' tour of the U.S. this past summer.
Those good vibes are likely to lead to a new studio album, according to guitarist Ronnie Wood, who recently released a solo album and a documentary about his life and career called Somebody Up There Likes Me.
Wood explained that chief among the band's recent triumphs is that it is still here.
"After 50 years of chain smoking, my life was hanging by a thread," he told The Sun in a new interview. "But I survived. The doctors were able to remove the tumor from my left lung. Thank God the cancer had not spread. Now my lungs are working like a young man who never smoker. I finally quit smoking four years ago."
Wood regarded his fellow Stones' more serious health challenges — drummer Charlie Watts' own cancer bout, guitarist Keith Richards' palm tree accident and front man Mick Jagger's heart surgery this past spring — and concluded that their band's perseverance is proof: "The Stones are simply indestructible."
The Stones planned to release an album of new music four years ago, but instead changed gears and recorded the Grammy award-winning Blue & Lonesome record. Wood says the band hasn't lost its new music aspirations, however.
"The new album is like a puzzle," he said. "We still have to put the missing pieces together. We hope to release it in 2020 and then continue our world tour."
This fall, The Rolling Stones were named one of the highest-grossing touring acts of the 2010s.
Photo: Getty Images