Snoop Dogg Attempts To Clarify His Controversial Comments About Gayle King
By Peyton Blakemore
February 10, 2020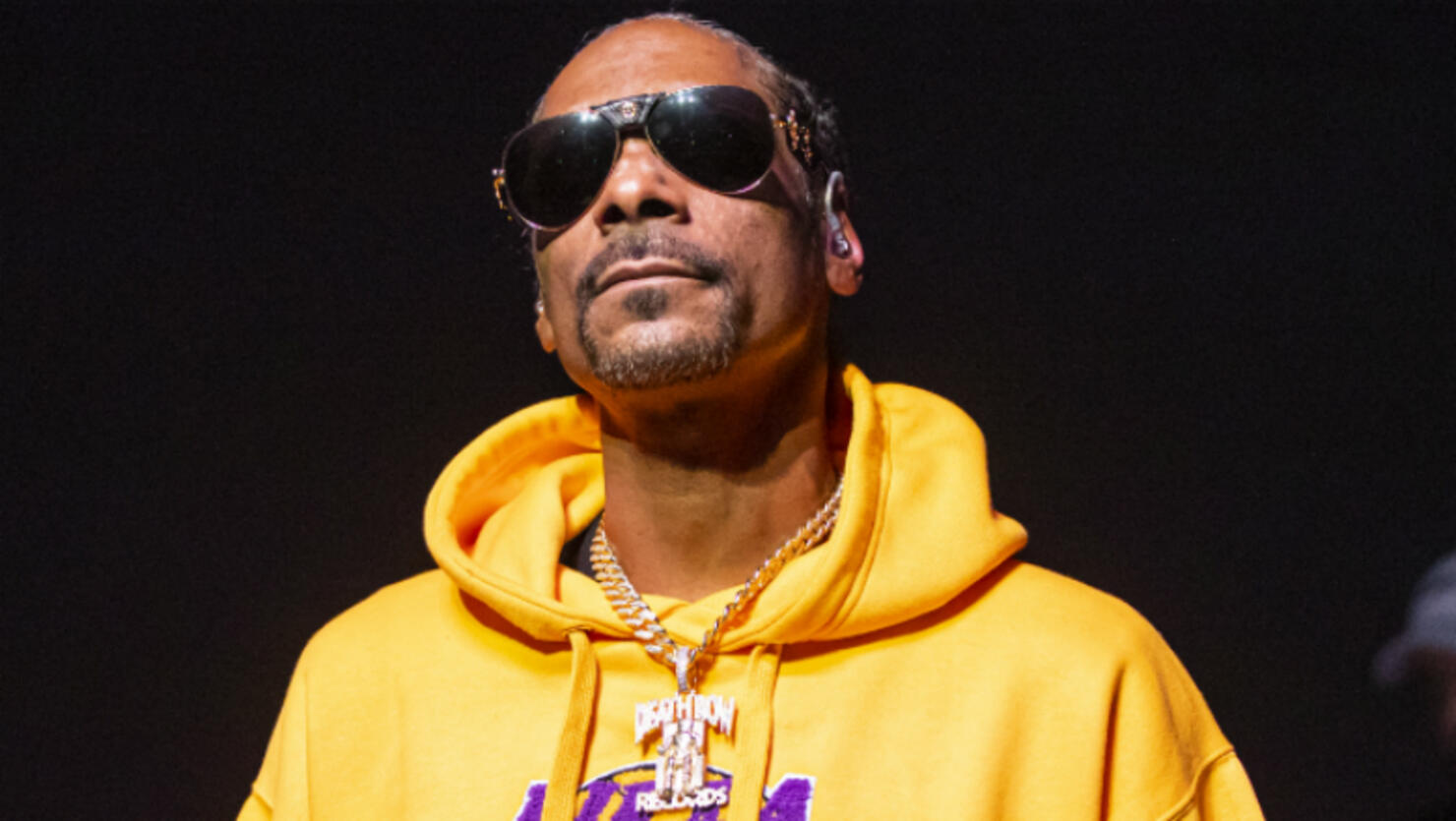 Snoop Dogg wants the world to know he's a "non-violent person."
Days after the legendary rapper appeared to issue a threat targeted at Gayle King over her questions about late Kobe Bryant's 2003 rape case during an interview with Lisa Leslie, Snoop returned to Instagram with "a message" in an attempt to clarify his previous statements.
"Here's a message for the people that need to know. I'm a non-violent person," he said in an Instagram video posted on Saturday (February 8). "When I said what I said, I spoke for the people who felt like Gayle was very disrespectful towards Kobe Bryant and his family. Now with that being said, what'd I look like want some harm to come to a 70-year-old woman? I was raised way better than that. I don't want no harm to come to her, I didn't threaten her."
"All I did was say check it out, you out of pocket for what you doing and we watching you," he continued. "Have a little bit more respect for Vanessa, her babies and Kobe Bryant's legacy. Yeah. But anyway, I'm going to do what I got to keep doing. Y'all keep doing what y'all doing. We're very non-violent. We just want to say that first and foremost. We speak from the heart. Some of you who have no heart don't understand that. But anyway, carry on and enjoy your day."
Gayle came under attack last week when a short clip, shared by CBS, began making its rounds on the Internet that showed her asking Kobe's longtime friend Lisa about his previous rape charge. Many were outraged not only by Gayle's line of questioning, but her timing, given that the interview came days after the death of the 41-year-old basketball player, his 13-year-old daughter Gianna, and seven others, whose lives were claimed in a helicopter crash.
Snoop was one of the first to share his explicit thoughts on Gayle's interview, calling the esteemed journalist out of her name and even appearing to threaten her. "Gayle King," he said as he shook his head. "Out of pocket for that sh*t. Way out of pocket. What do you gain from that? I swear to God, we're the worst. We're the f**king worst. We expect more from you, Gayle. Don't you hang out with Oprah [Winfrey]? Why ya'll attacking us? We your people. You ain't coming after f**king [producer] Harvey Weinstein, asking them dumba** questions. I get sick of ya'll."
"How dare you try to tarnish my motherf**king homeboy's reputation, punk motherf**ker?" he continued, referring to Kobe's legacy. "Respect the family and back off, b*tch, before we come get you."
Following Snoop's original video, Gayle's BFF Oprah Winfrey said on the Today show Gayle had been receiving death threats "and has to now travel with security. CBS News President Susan Zirinsky also said in a statement, "We fully support Gayle King and her integrity as a journalist. We find the threats against her or any journalist doing their job reprehensible."
Photo: Getty Images