John Legend Confirms New Album Is Coming During His Instagram Live Concert
By Lindsey Smith
March 18, 2020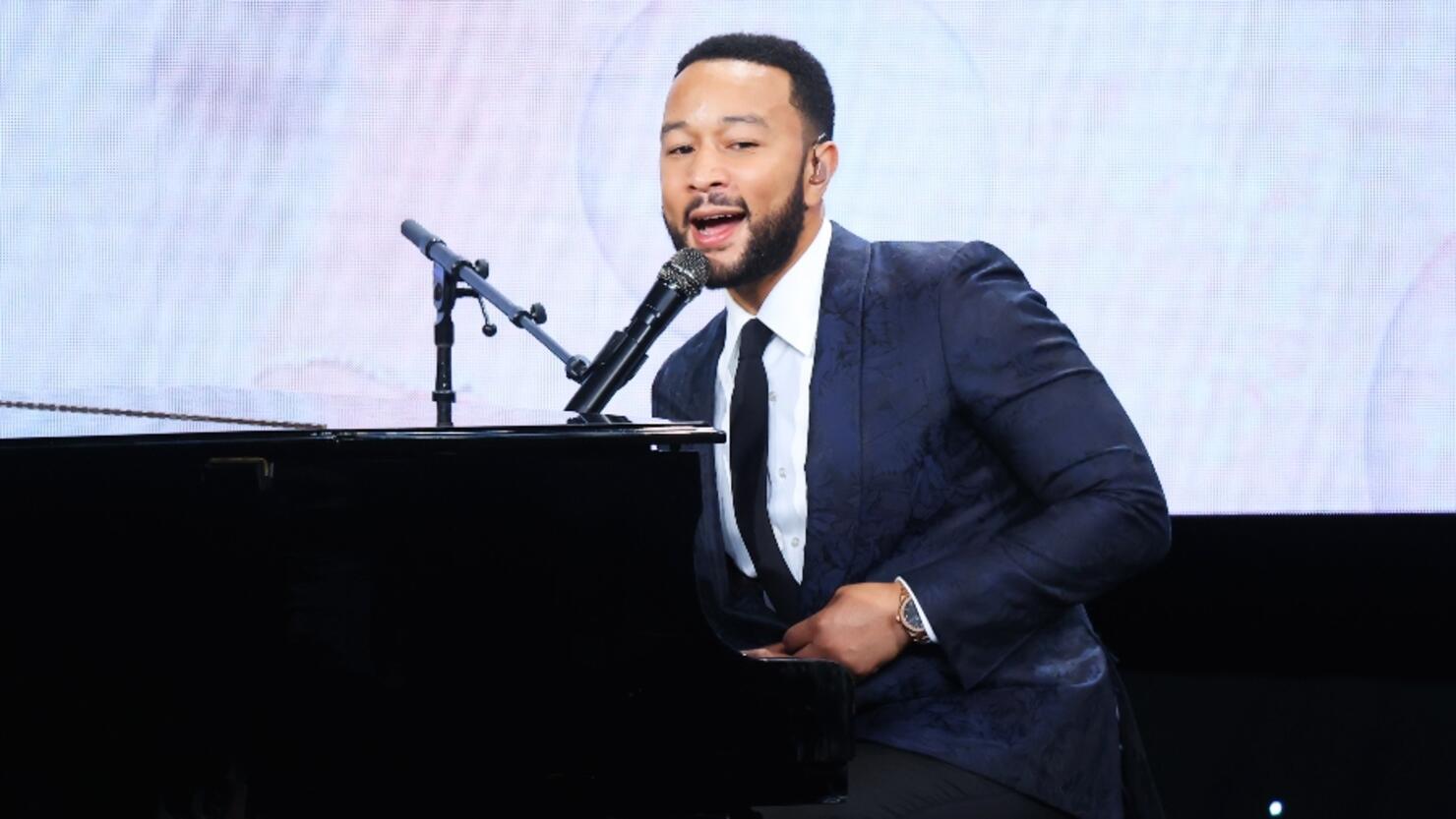 In light of all the concerts and major music events getting canceled due to coronavirus concerns, John Legend hosted a virtual concert for his fans on Tuesday (March 17).
As part of the Together at Home concert series started by Coldplay's Chris Martin, Legend treated fans to a private "pantsless" concert. "As promised I am pantsless, I have a robe on and no pants," he told his viewers. 
Legend started his set with a cover of Stevie Wonder's "Love's In Need Of Love Today" and then went into some of his own songs. He also treated fans to a new song titled "Actions Speak Louder Than Love Songs." 
During the livestream the 41-year-old confirmed that he plans on releasing a new album this year. "Just so you guys know, I am putting out a new album this year," he revealed. "Everybody's home, you need stuff, you need music, you need TV, you need films. You need stuff to entertain you, so I'm going to put some music out." While he said he's unsure of release dates and if he can film music videos, fans should be on the lookout for new music.
Legend's always entertaining wife Chrissy Teigen also made an appearance during his 53-minute performance sporting a tan towel and a glass of wine — goals. And around the 30-minute mark the couple's daughter Luna came to join and waved to the camera. 
Watch John Legend's Together, At Home concert below and donate to coronavirus relief efforts here.
To keep up to date on the latest news about the coronavirus and to understand what you need to stay safe and healthy, check out the Coronavirus: Fact vs Fiction podcast from CNN Chief Medical Correspondent Dr. Sanjay Gupta.