Guns N' Roses 'Working Fastidiously' On New Music In Lockdown
By Andrew Magnotta @AndrewMagnotta
April 30, 2020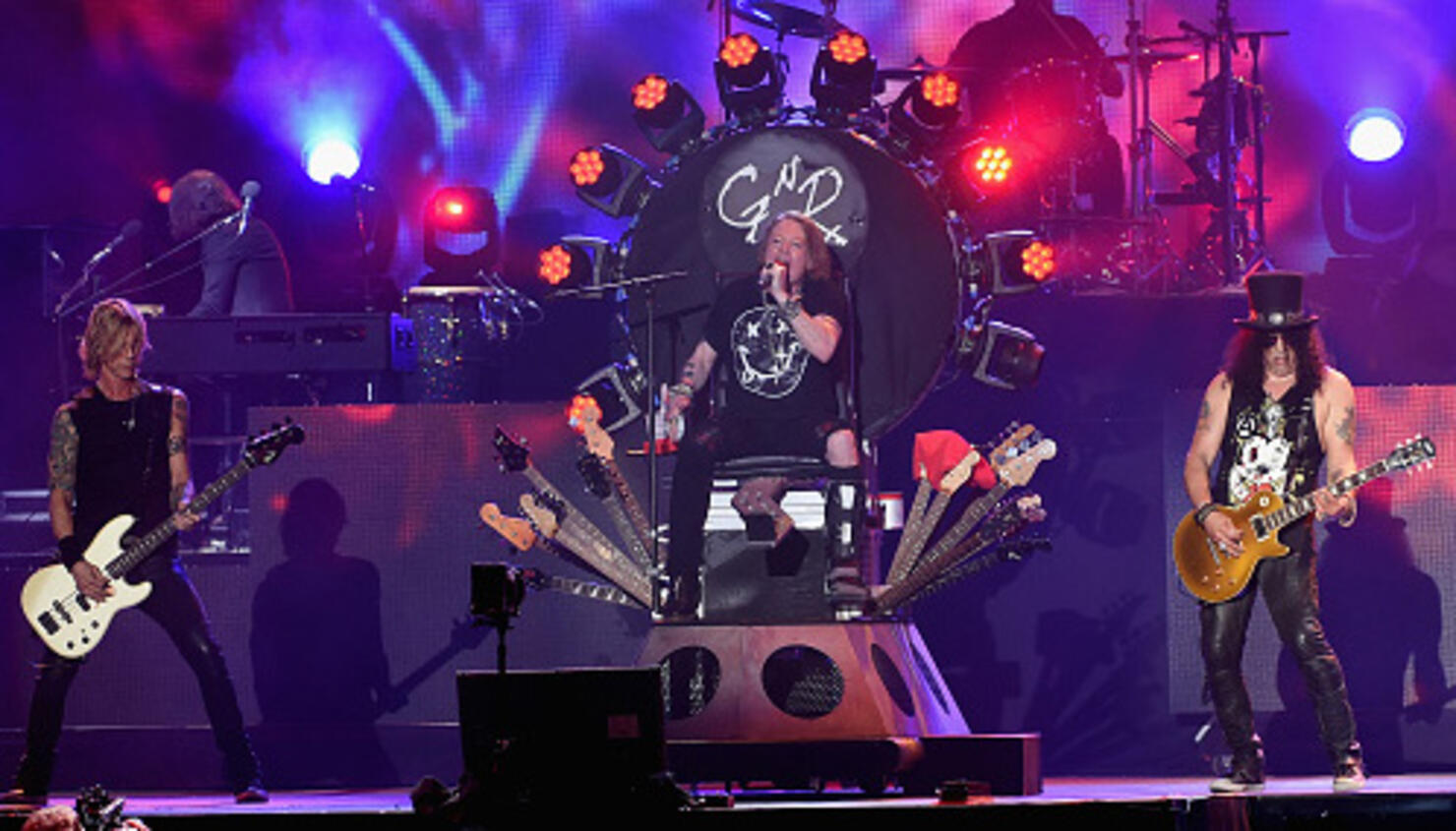 The members of Guns N' Roses aren't letting lockdown, quarantine, social distance or whatever you want to call it keep them from making new music.
In a recent interview surrounding her latest novel, The Velvet Rose, Susan Holmes McKagan, revealed that her husband Duff McKagan's iconic band is still collaborating despite the pandemic.
"I will say GNR have been working fastidiously on some killer new stuff," Susan told the Appetite For Distortion podcast. "And I can't say much, but I've heard bit and bobs and it's pretty epic. I do wanna spread good news, but not details news, I guess."
A little over a year ago, Duff himself called the band's forthcoming material "magnificent."
Slash has been more wary of dropping hints about the new music, except to say that "stuff is happening." He has also revealed that while he would prefer to release the new music as an album, there is some debate amongst the newfangled group about releasing singles or EPs, as opposed to a full-length record.
Slash's counterpart, guitarist Richard Fortus, said in January that the band's new music could arrive "faster than you think."
With so many artists delaying or shelving planned releases due to the pandemic, when we'll get new GNR music has never been more in doubt.
But it is nice to know that the band is in agreement that the new songs are good and worth sharing.
Listen to the full conversation with Susan Holmes McKagan in the player above or here via iHeartRadio.
Photo: Getty Images