The 1975 Launches Mindshower Interactive Website
By Katrina Nattress
May 21, 2020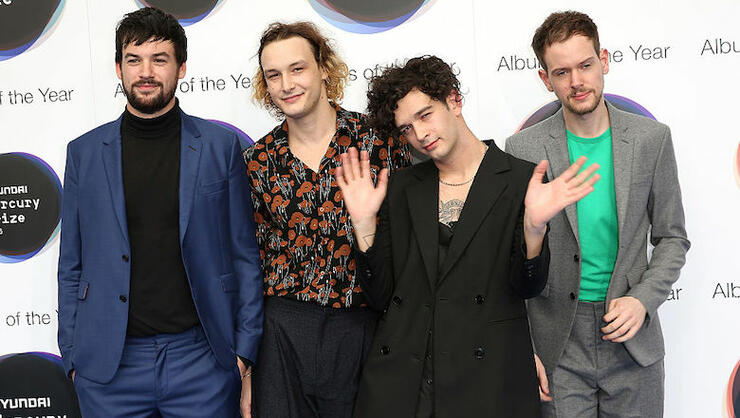 Months ago, The 1975 teased a "digital detox" with a countdown website called Mindshower, and one Wednesday (May 20), the band launched the full interactive experience.
Upon entering, you're are greeted with the following message: "Welcome to Mindshower. You must really be looking forward to going offline for a while. Once you enter you'll be able to learn from the visionary minds behind the 1975, create using tools from the band's library of resources, and share your creations with your digital detox supervisor."
You're then whisked into the Mindshower waiting room, where you're able to walk around and peruse "magazines" containing archival photos, artwork, and literature. Clicking on the desktop computer gives you access to everything from album artwork and The 1975 logos to song stems, encouraging fans to create their own music, merch, and artwork.
The 1975 is gearing up to release Notes on a Conditional Form, which is slated to come out May 22. The opus features 22 tracks, and the band has given us a taste by sharing seven tracks before it comes out: "Guys," "If You're Too Shy (Let Me Know)," "Jesus Christ 2005 God Bless America," "The Birthday Party," "Me & You Together Song," "Frail State of Mind," and "People."
Mindshower may be singer Matty Healy's first foray into the gaming world — something he plans to explore more thoroughly after the album drops.
"I'm definitely going to be working in some kind of video game capacity, whether it's making my own game or doing music for games," he said in a recent interview with i-D. "I put a tweet out not that long ago, just because I was bored. I knew that there would be some crazy punk gamer kids out there who'd respond. I'm not going to make music for Call of Duty. I want to know what the new kind of content is."
Photo: Getty Images