Grimes And Elon Musk Confirm Baby Name: See The Birth Certificate
By Katrina Nattress
June 17, 2020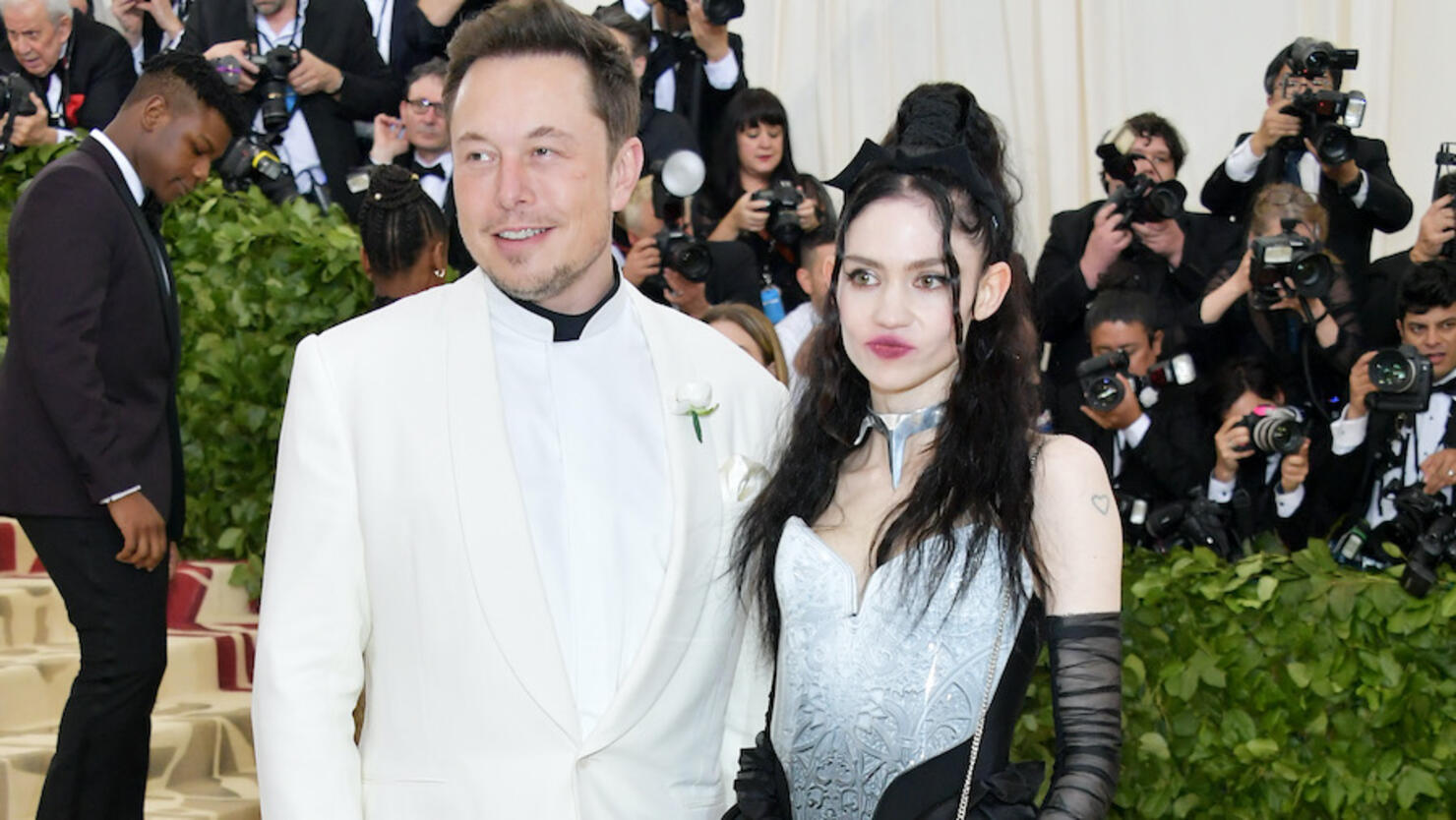 Ever since Grimes and Elon Musk welcomed their son into the world on May 4, all we can wonder is if they're trolling us with his bizarre name, X Æ A-12 (later tweaked to X Æ A-Xii). On Tuesday (June 16), TMZ got their hands on the baby's birth certificate, and sure enough his legal name is X Æ A-Xii (or "Little X" for short).
See the birth certificate below.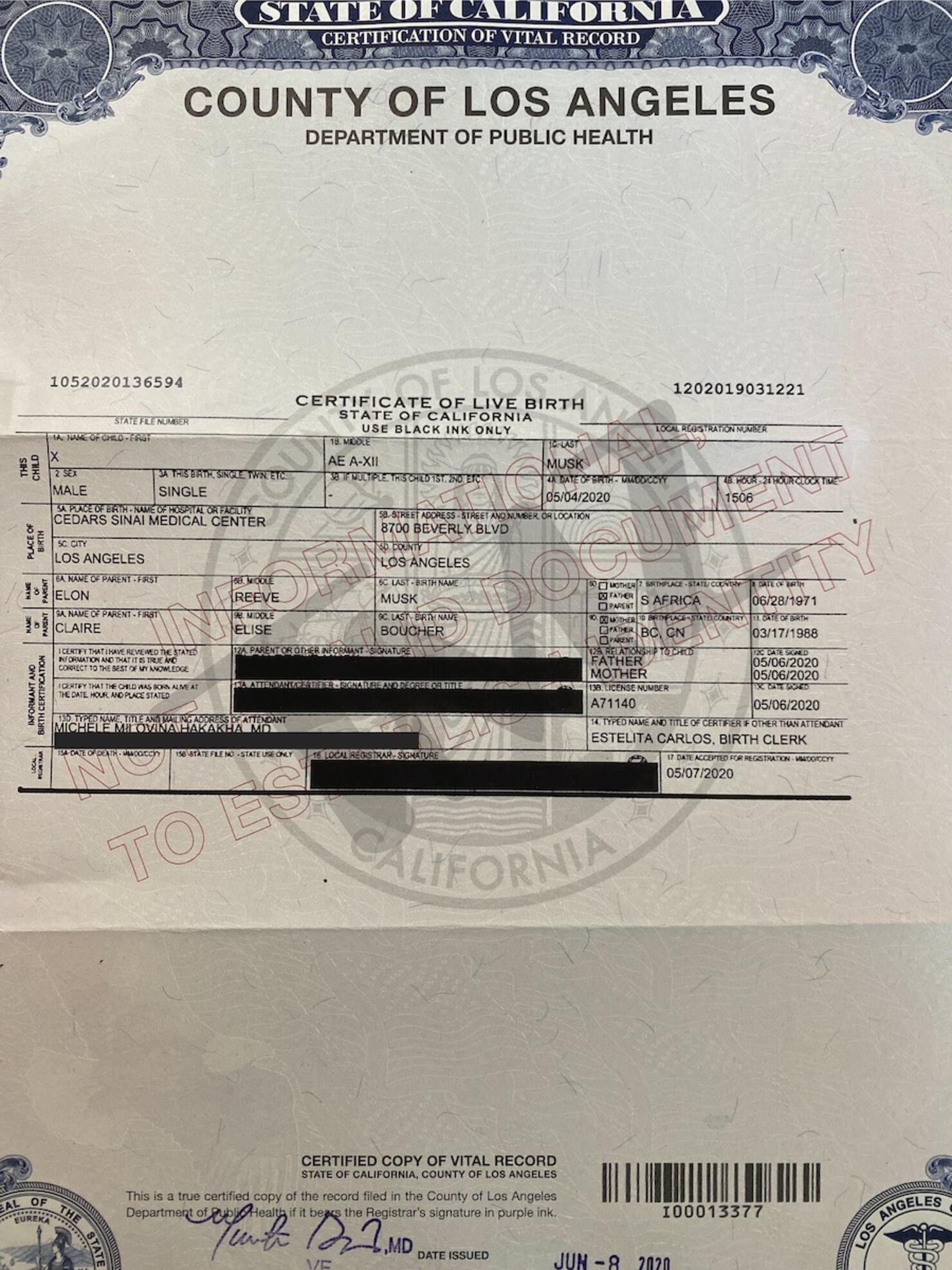 Though his name is now officially official, X Æ A-Xii's parents don't seem to be on the same page about how to pronounce his name. "It's just X, the letter x, and then the Æ is pronounced Ash." the Tesla tycoon explained during The Joe Rogan Experience. He went on to reveal that A-19 is a tribute to the Archangel 12, the "precursor to SR-71, the coolest plane ever."
However, Grimes had a much different explanation. "It's just X, like the letter X. Then A.I. Like how you said the letter A then I,' she recently explained on Instagram.
Aside from becoming a new mom, Grimes also recently launched an art exhibit called Selling Out, where she'll be selling a literal piece of her soul.
Photos: Getty Images & TMZ