Steve Harvey Offended By 'Celebrity Family Feud' Contestant
By Dave Basner
July 13, 2020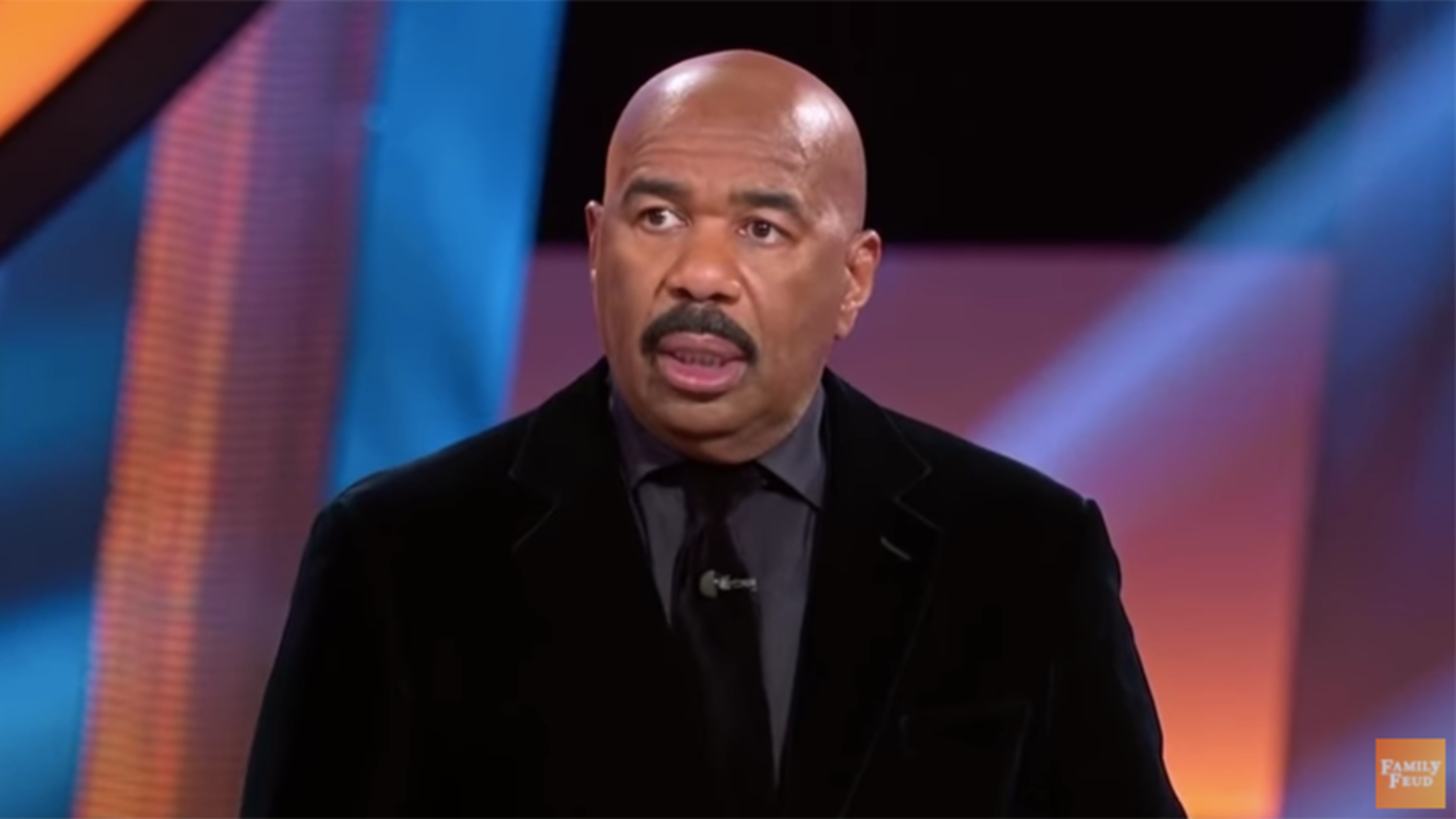 It seems like hosting a game show would be fun, but during the time that Steve Harvey has hosted Family Feud, he's had to face some challenges. Sometimes he deals with confusion, sometimes he deals with lookalikes, and sometimes he deals with contestants who inadvertently take digs at him. One said mustaches are sleazy, another said bald men look older, and now, a celebrity has joined the ranks of those who have upset the host.
During a recent episode of Celebrity Family Feud, the original 2003 cast of Queer Eye faced off against the guys from Netflix's reboot. As original member Ted Allen faced Antoni Porowski, they were asked to "name a TV host who always makes you laugh out loud." Even though there was one standing right in front of him, Porowski answered "Alex Trebek." Needless to say, Steve was a little put off, and Antoni quickly realized he messed up, and not just because Trebek wasn't on the board.
Ted rang in and guessed Steve, which was the number one answer. Meanwhile, Harvey was still shocked from what happened, asking the audience, "Did he just say 'Alex Trebek?'" As Antoni tried to explain that he thought Steve meant other than himself, the host stated, "You said Alex Trebek. The worst I've ever felt. One of the great TV show hosts of all time. One of my heroes on Jeopardy. Hasn't told a joke ever. And let me tell you something, if I hadn't been number one, I'd torn this card up and walked off. I'm not going to be second on my own d--n show. Who the hell they think they saying?"
The original crew wound up getting the points for the round and went on to win the game. They were even successful in the bonus round, earning $25,000 for The Trevor Project, a non-profit focused on suicide prevention efforts among lesbian, gay, bisexual, transgender, queer and questioning youth.
Photo: YouTube