Panic At The Disco's 'High Hopes' Can't Stop Breaking Streaming Records
By Katrina Nattress
July 19, 2020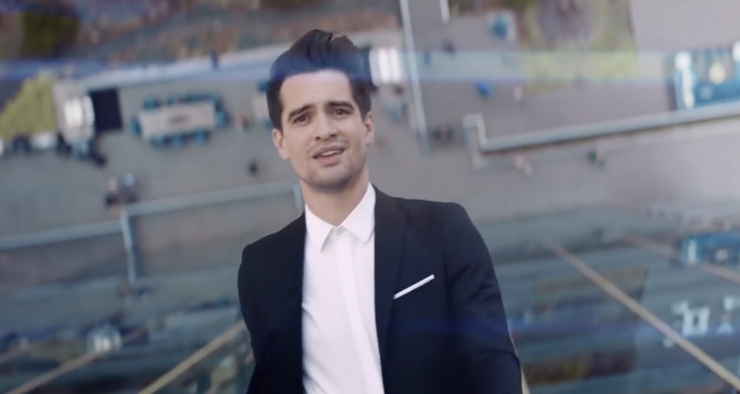 It's kind of hard to believe "High Hopes" came out nearly two years ago, considering it's still dominating the charts and radiowaves. According to Neilson's mid-year music report (via AltPress), the Panic! At The Disco hit is the No. 1 song on rock radio and one of the US's Top 10 most-streamed songs of 2020.
Though pretty mind-blowing, the feat should come as no surprise to anyone who's been following the song's success. Since its release, "High Hopes" was certified Platinum by the RIAA (which means it's sold at least a million units, NBD), hit No. 1 across three different radio formats, peaked higher than any of the band's other singles on the Billboard Hot 100 chart (yes, including "I Write Sins Not Tragedies"), and was the last decade's longest leading No. 1 single on the Adult Pop Songs radio airplay chart.
After topping Billboard's Hot Rock chart for a record-breaking 76 weeks (read: since November 2018), P!ATD was finally dethroned by Twenty One Pilots in April, when their quarantine single "Level of Concern" soared to the top spot. Before getting ousted, the band crushed Imagine Dragons' 52-week record. Needless to say, "High Hopes" is P!ATD's most successful single to date.
Photo: YouTube
Chat About Panic At The Disco's 'High Hopes' Can't Stop Breaking Streaming Records