Here's The Timing For The Second Stimulus Check
By Dave Basner
July 20, 2020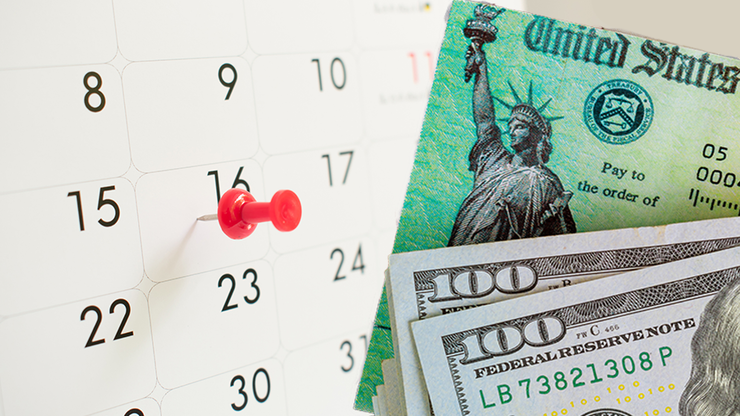 We've been hearing about a second stimulus check almost since the first one was approved in March. There have been discussions on if it is going to happen or not, how much it might be for, what the alternatives to it are, and what else might be in a relief package. Now that it's clear a second stimulus check is happening, here are some key dates on when you might see some of that money.
The first important day is July 20, because that's when Congress returns from the recess they began on July 3. It's expected that on Monday night, Senate Majority Leader Mitch McConnell will introduce his version of the next stimulus package. It's a reconfigured version of the Health and Economic Recovery Omnibus Emergency Solutions (HEROES) Act that the House passed in May, however his version will likely cost $1.3 trillion, a stark contrast from the bill's original $3 trillion price tag. There's no word on what he has cut to get the numbers down so much, but it's likely Democrats will be debating many of the changes. Those negotiations will likely go through the week.
Hopefully, the arguments will end by July 31, because that is the day the House of Representatives plans to end their in-person votes and they need to sign off on the bill. However, Speaker Nancy Pelosi has said she'll push back the recess if a stimulus check hasn't been finalized. Meanwhile, the Senate's summer recess begins on August 7. McConnell previously said he expects a bill to be finalized by then though. If they do get an act passed and things go as smoothly as they did for the first one, stimulus checks should hit bank accounts 17 days later.
However, if the Senate can't agree on anything, unless the politicians keep working through their recess, then the talks won't resume until September 8. If that worst case scenario happens, then it might be October before you get a stimulus check. We'll know more soon as the has Senate reconvened.
Photo: Getty Images
Chat About Here's The Timing For The Second Stimulus Check